Sku:
Vendor: Cowboy World
HX X9 Electric Scooter (Pro/Pro-Max)
X9 Plus & X9 Pro-max Scooter

Product Description:

The HX X9 scooter is the most capable foldable scooter. Aiming at riders who are looking for greater range, higher top speed, and improved climbing ability, but with a unique HX removable battery design. 
Standard 500 Watts motor, 330 lbs load capacity, and up to 55 miles range.
Awesome power, larger battery, dual disc brakes, smart display, and wider tire.

Product Features:

Powerful and Fast

 – Excellent engine performance, improved controllers provide efficient power for or up to 25 mph top speed.

Hill Climbing Torque – X9 electric scooter will get you up long uphills almost silently. Rear-wheel drive scooter. 

X9 Plus, 36V 500W peak at 850W;
X9 PRO Max, 48V 550W delivers peak torque of 1,100W. 

Long Range

 – Bigger HX X9 Scooter Battery

 delivers a realistic 55-mile (90km) range, 

high-efficiency 15.6Ah Li-ion

.

Safety First – Dual disc brakes with superior stopping power and bright LED lights make X9 Plus Scooter a safe ride.
Intuitive Display – Smart LED displays speed and mileage, X9 Electric Scooter allows for easy gear selection and comes with cruise control.
Ultimate Control – Dependable triple-breaking system with quick response rear disk brake, E-ABS front brake, and foot brake.
Smooth Ride – X9 Scooter's extra wide wheels combined with dual spring suspension make for a comfortable and stable riding experience.
Wireless Bounded –  Scooter HX X9 is the combination of real aesthetics and technology, without any exposed wires, meticulously crafted and impeccable.
Water Resistant – Rating of IPX5 for the whole body (IPX7 water resistance to its core components).
Well-Built Quality – Tough aluminum-magnesium alloy welding, one-piece molding, lightweight frame, stable and durable, lightweight and portable.
Stylish and durable – Seamless design and reinforced materials, the wide wheel HX X9 Plus is built to last and will turn heads as you glide along your city.

Product Specifications:

Frame Material: Aluminium- Magnesium Alloy
Tire Size: 10-inch Anti Puncture Vaccum Tire
Speed: 40 km/hr.
Acceleration (0 to 15 mph) : 6.1 seconds
Top Speed: 18.0 mph
Braking Distance (15 to 0 mph): 21.5 feet.
Range: 12 miles
Battery Type: Li-ion - 15.6Ah.
Charger: DC 42V, 2A
Input: 100-240 V AC, 50/60 Hz.
Charging Type: Approx. 3 hours.
Battery Capacity: 36V / 48V - 15.6 Ah
Motor-Driven: Rear Wheel Drive.
Battery Removable Method: Portable and Removable
Waterproof Level: IP54
Maximum Load Range: 120 kgs.

Additional Specifications:

Parameters:

X9 Plus - 36V/ 15.6 Ah
X9 Pro Max - 48V/ 15.6 Ah

Net Weight:

X9 Plus - 19kgs.
X9 Pro Max - 20 kgs.

Maximum Range:

X9 Plus - 70 km (43.5 miles)
X9 Pro Max - 100 KM (62.13 miles)

Rated Power:

X9 Plus - 36V, 500W
X9 Pro Max - 48V, 550W

Maximum Output Power:

X9 Plus - 36V, 850W
X9 Pro Max - 48V, 1100W

Climbing Angle:

X9 Plus - 

25°

X9 Pro Max - 

30°

Charger Parameters:

X9 Plus - DC42V/2A
X9 Pro Max - DC54.6V/2A

Additional Information:

Product Dimensions (Unfolded): 42.6" * 16.5" * 46.6" (Approx.)
Product Dimensions (Folded): 42.6" * 16.5" * 18.1" (Approx.)
Master Box Dimensions: 43" * 17" * 47"
Tire Size: 10-inch Air Tire.
Net Weight: About 13 kgs.

Warning:

Extreme riding in heavy rain or pooling water is not suggested and may damage the scooter.

Max Speed and range may vary during riding conditions max speed, range, and hill-climbing capability (gradeability) may vary significantly due to external factors.
View full details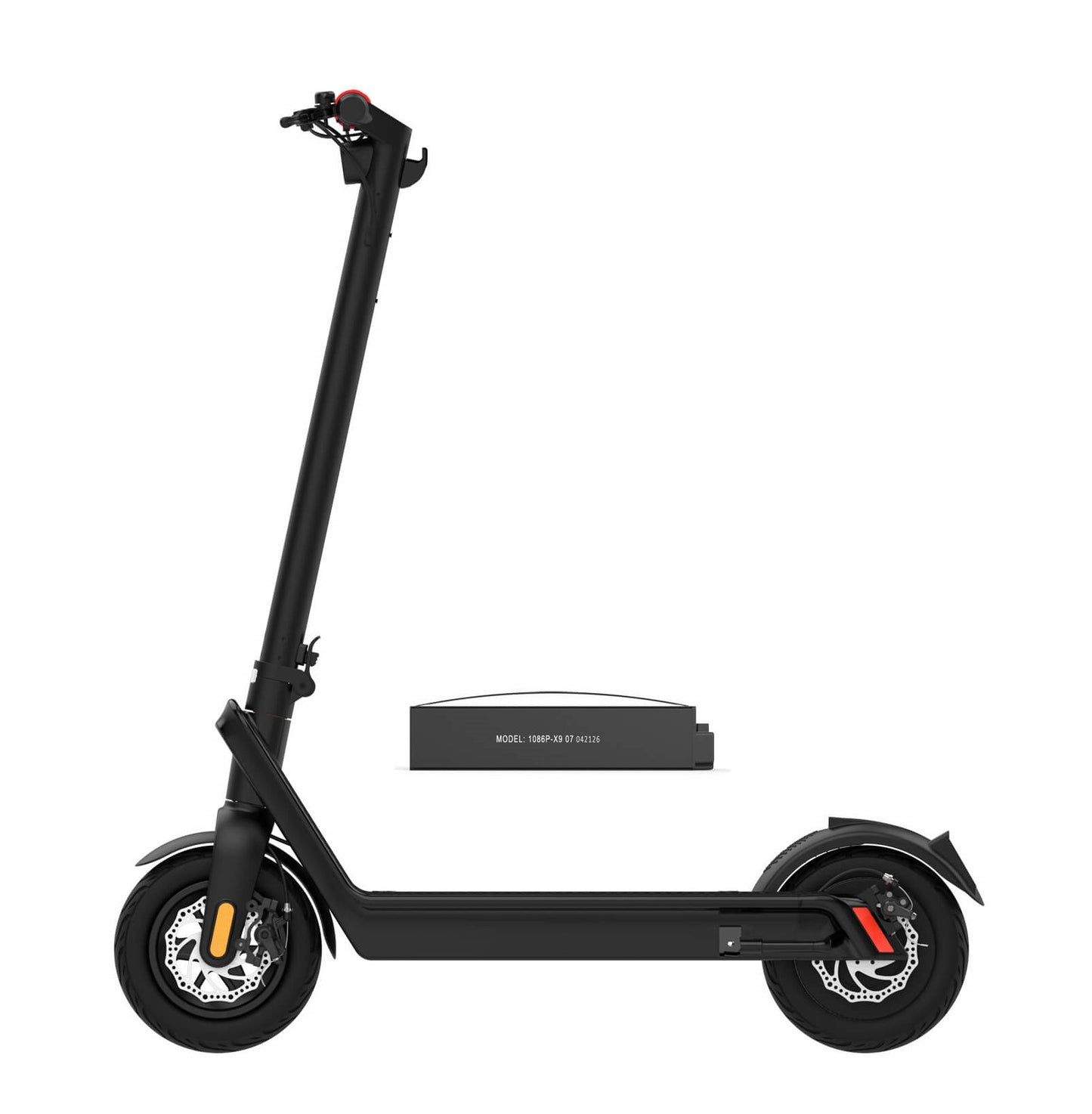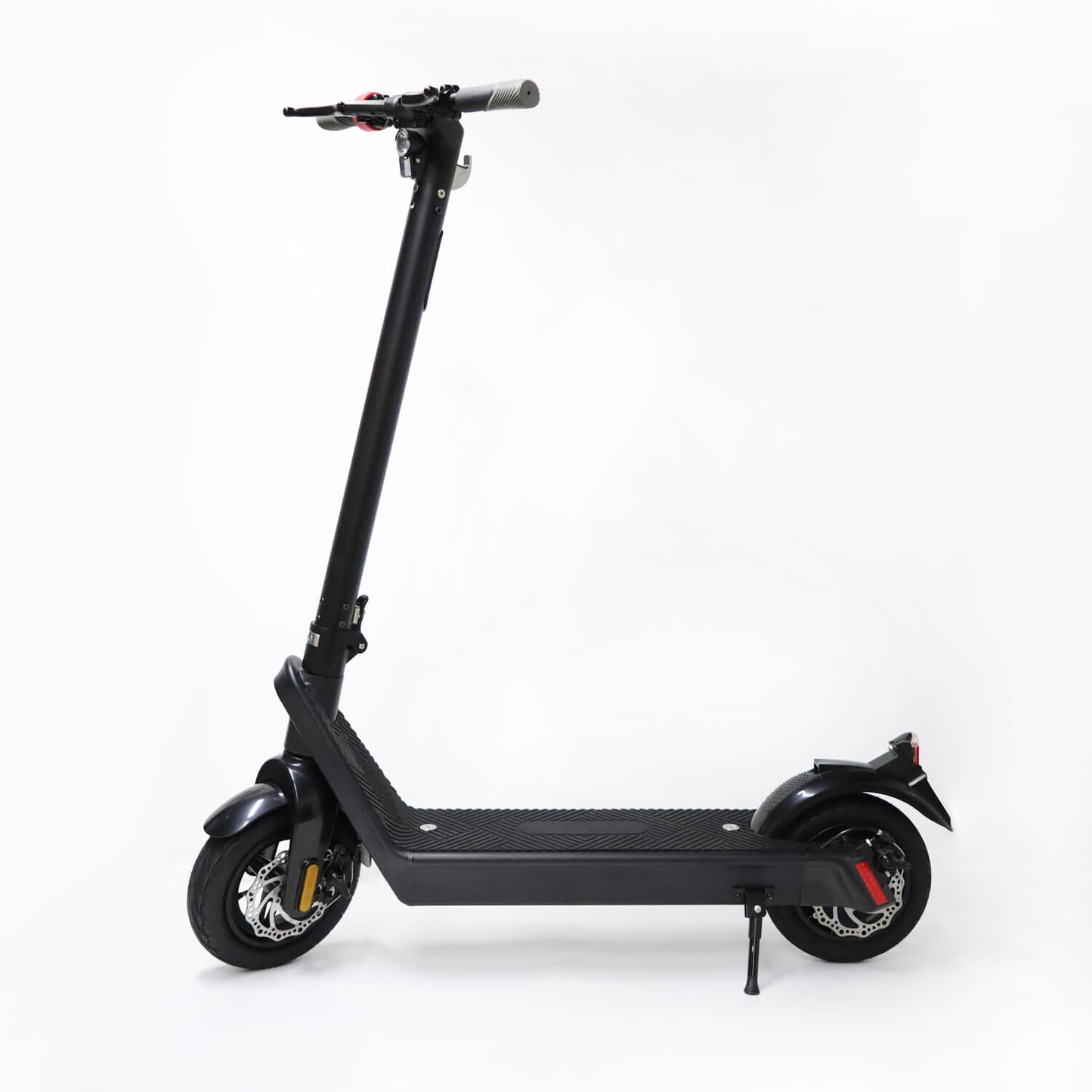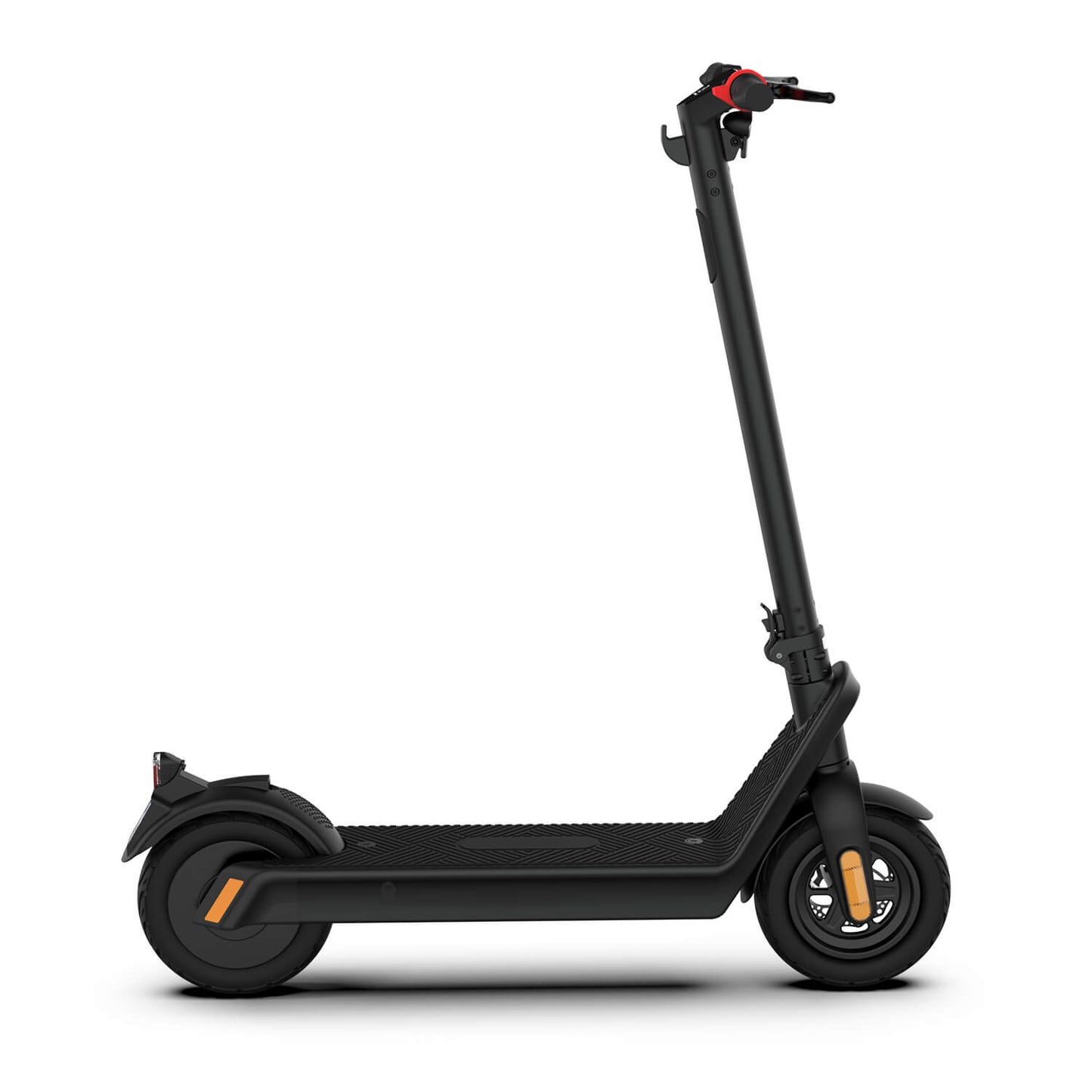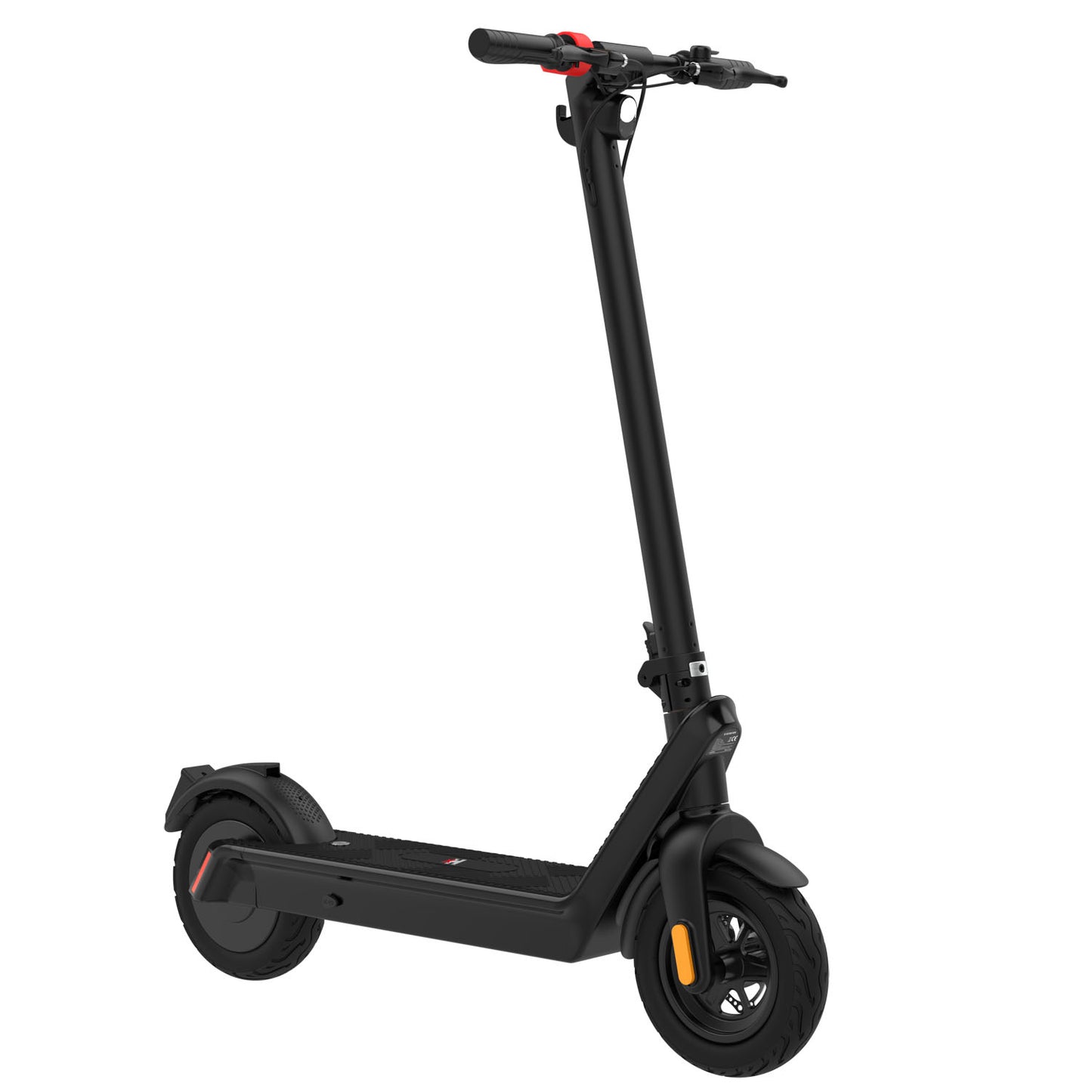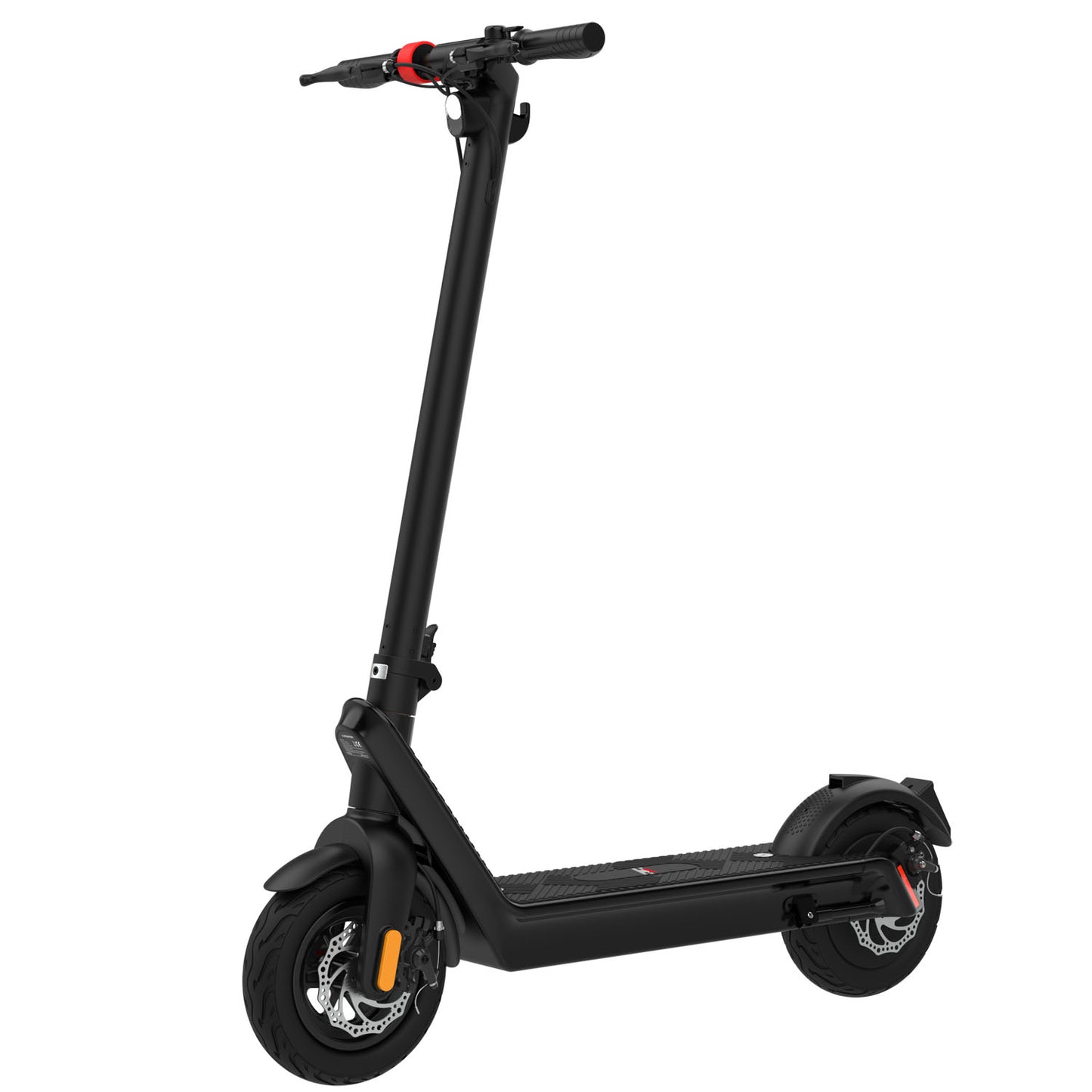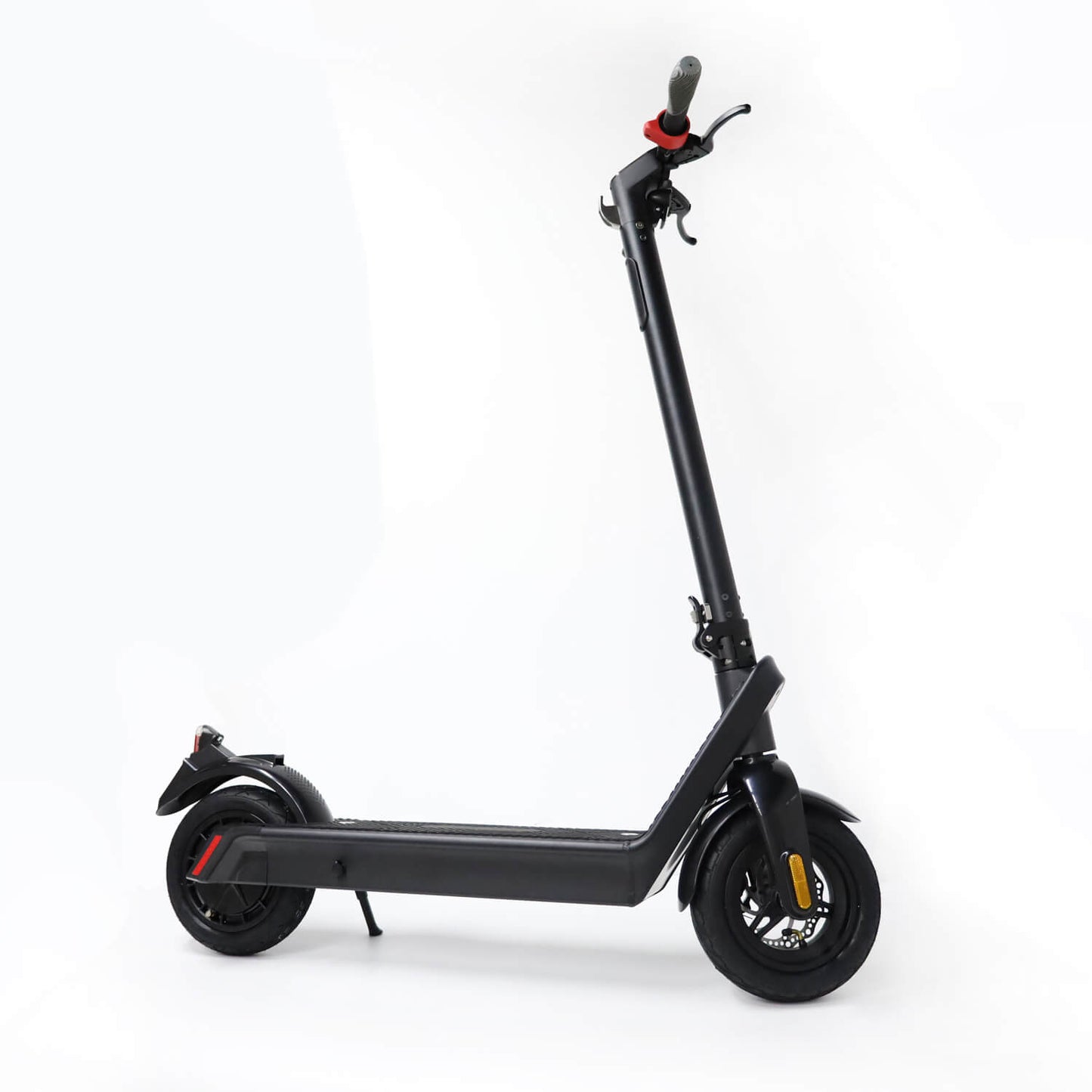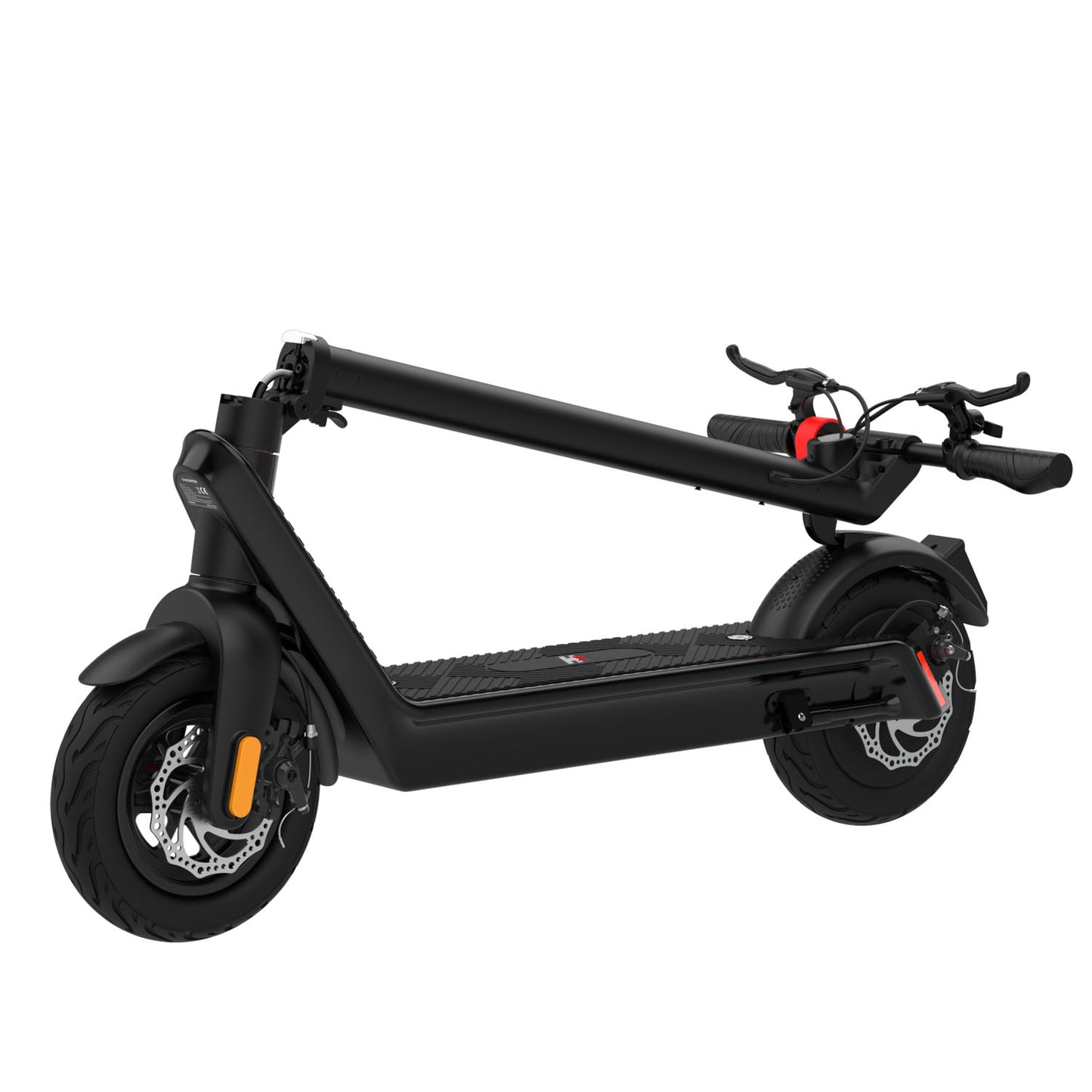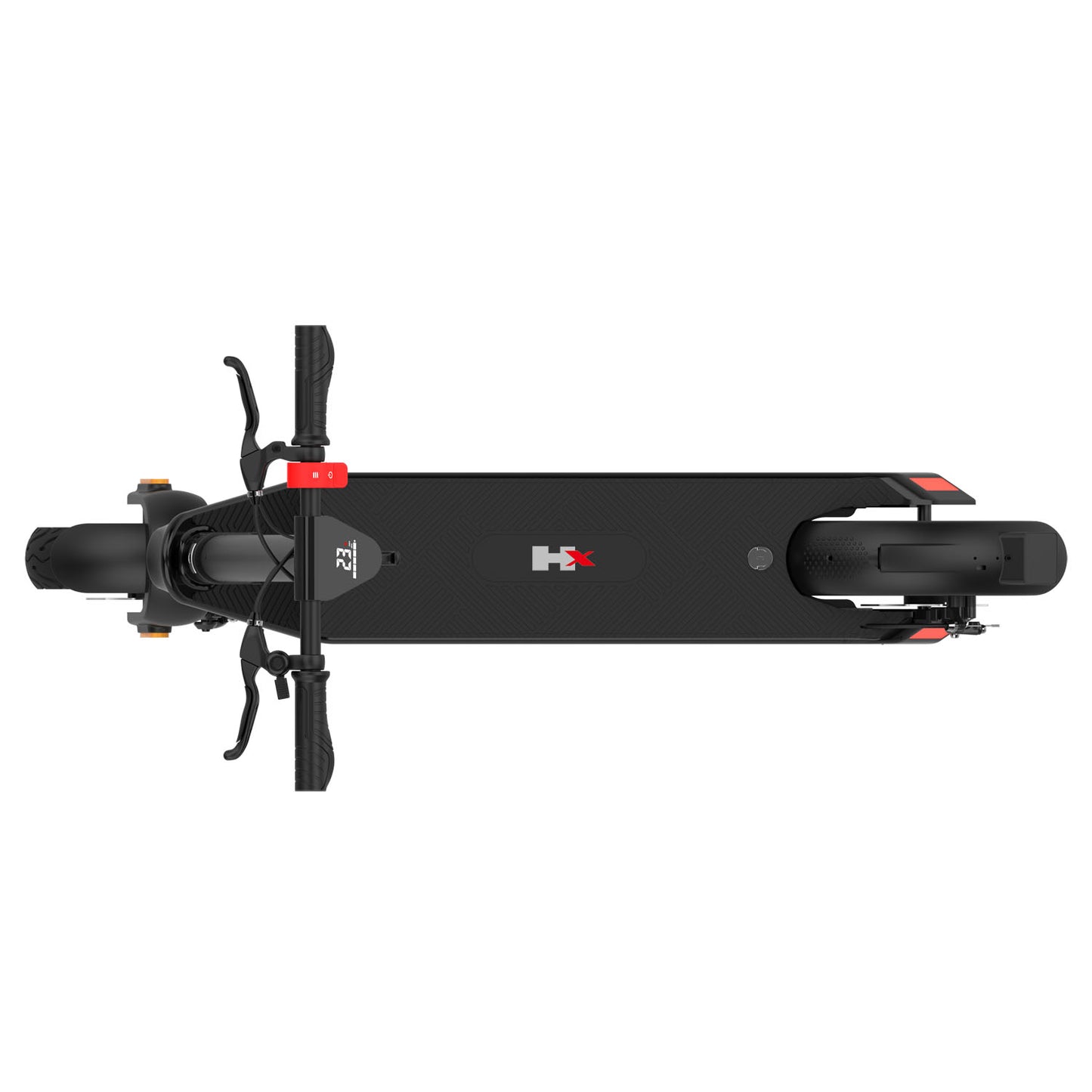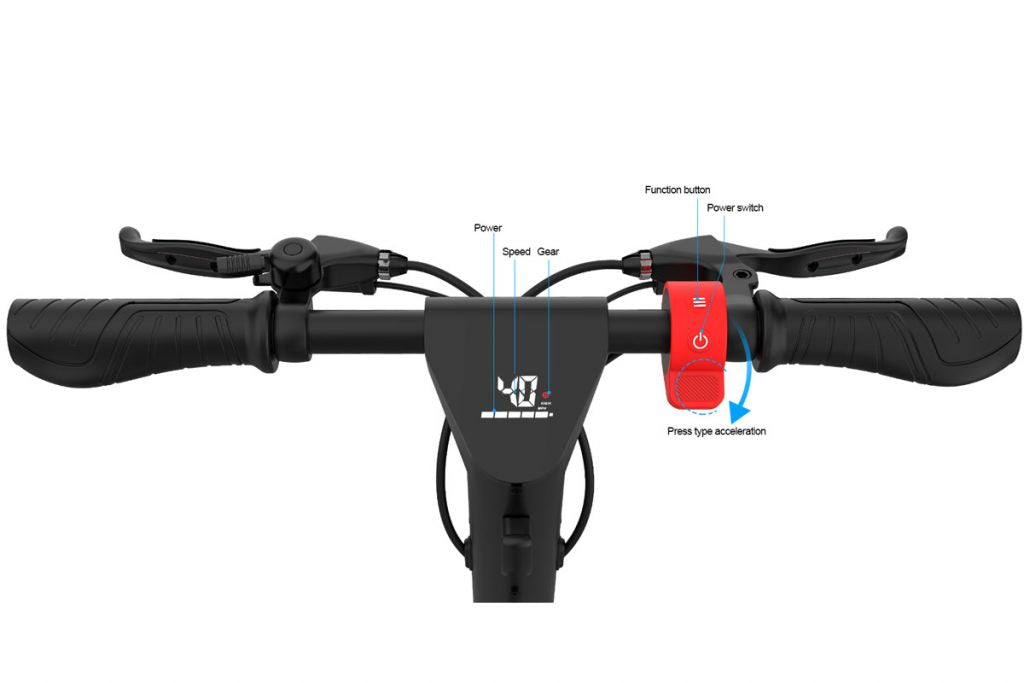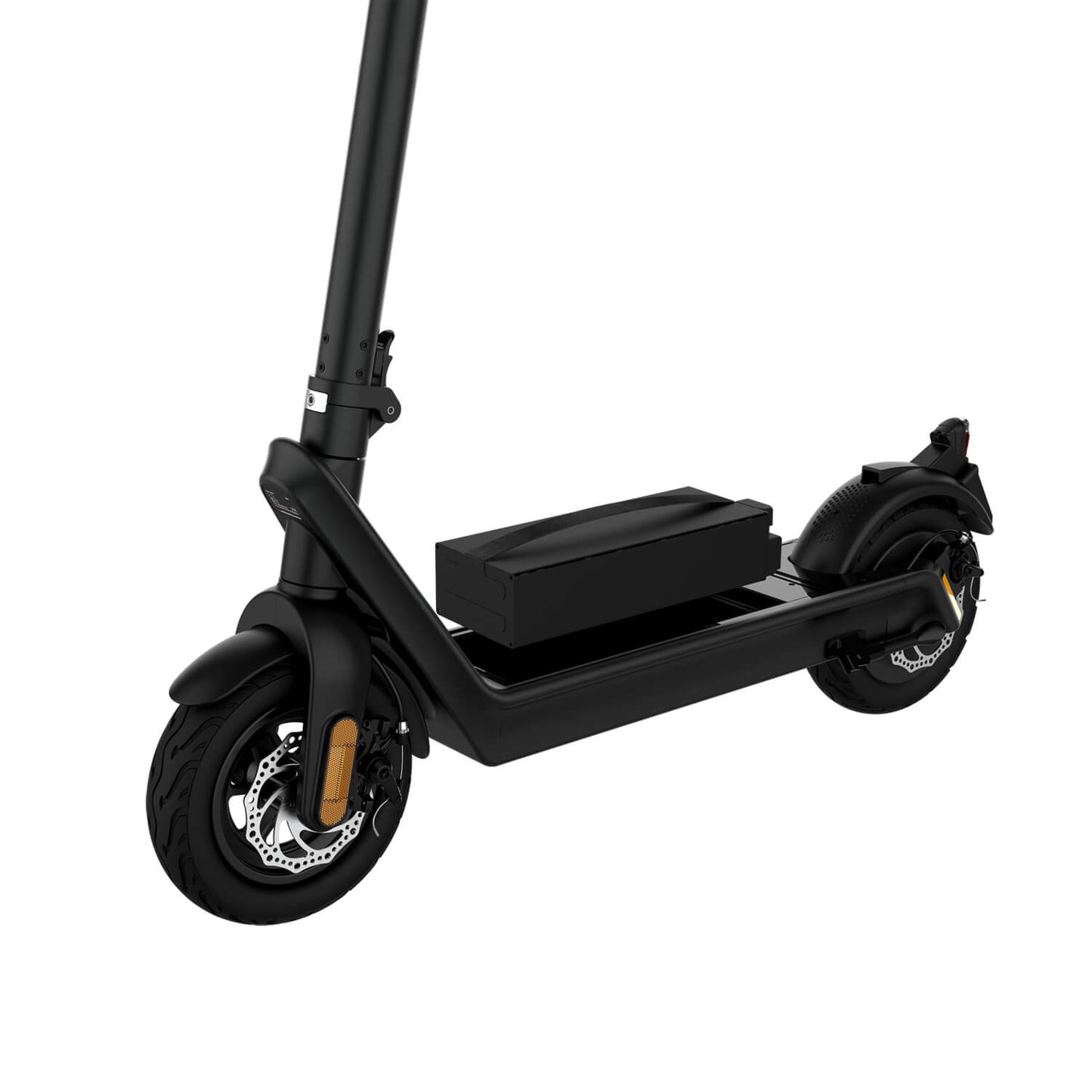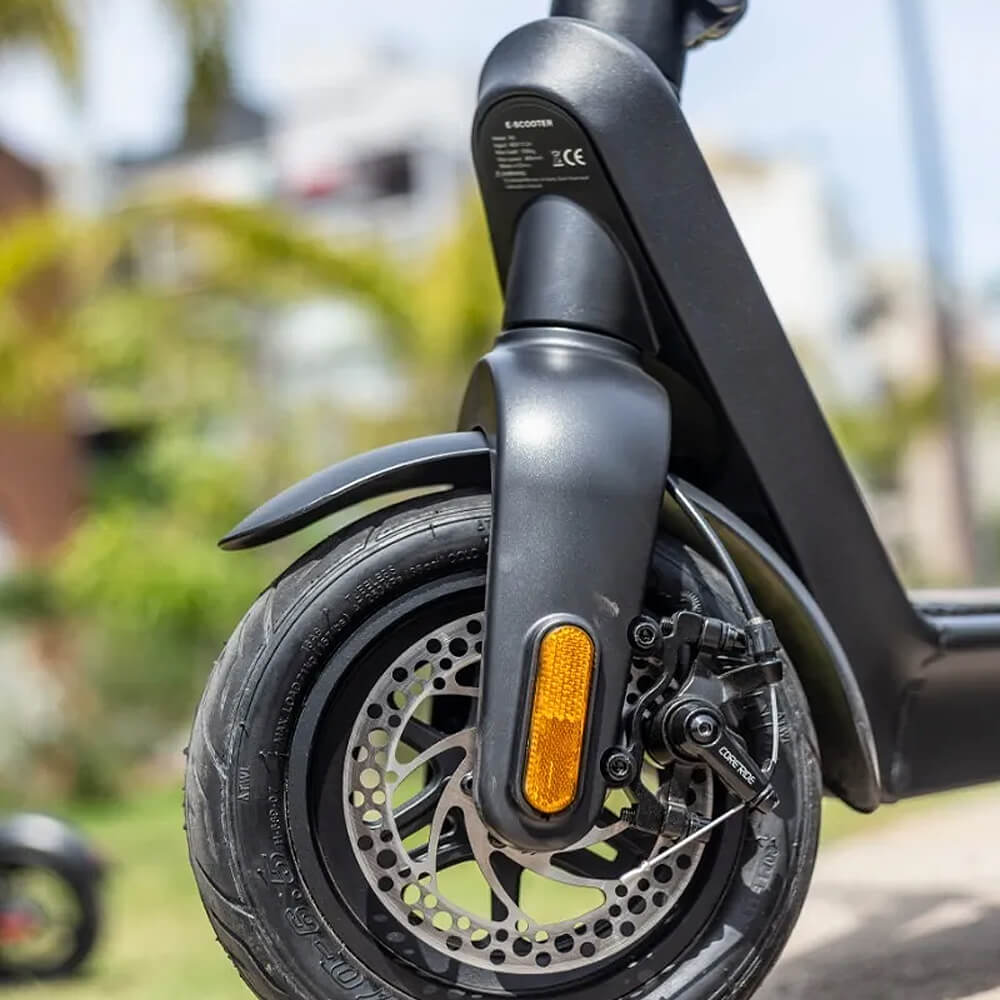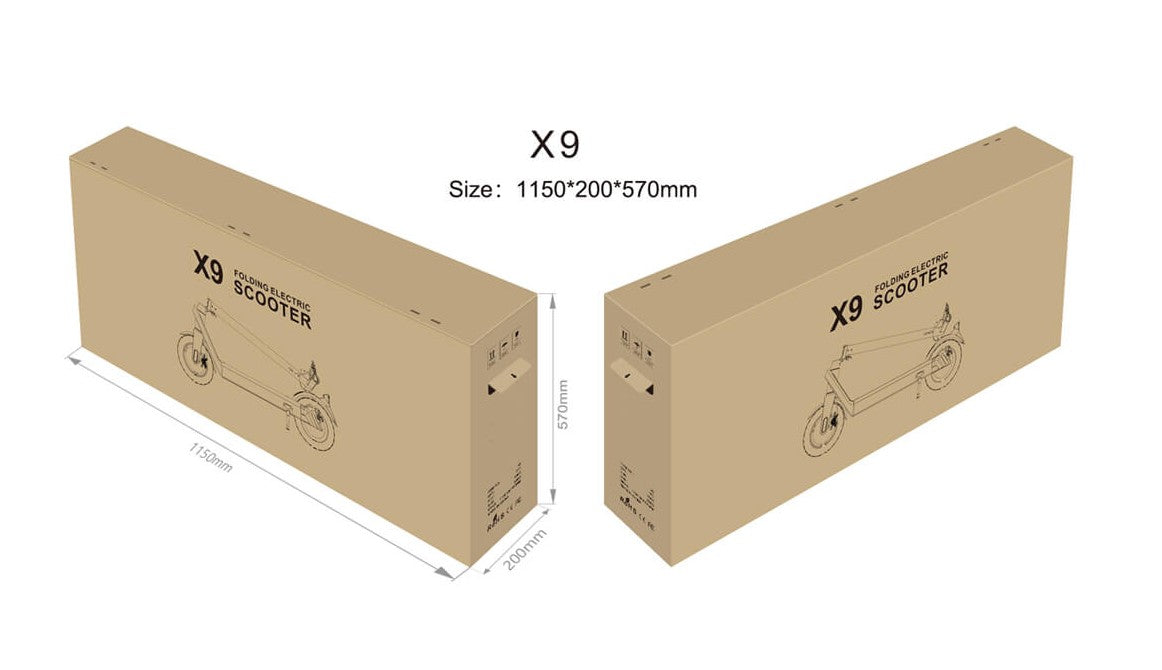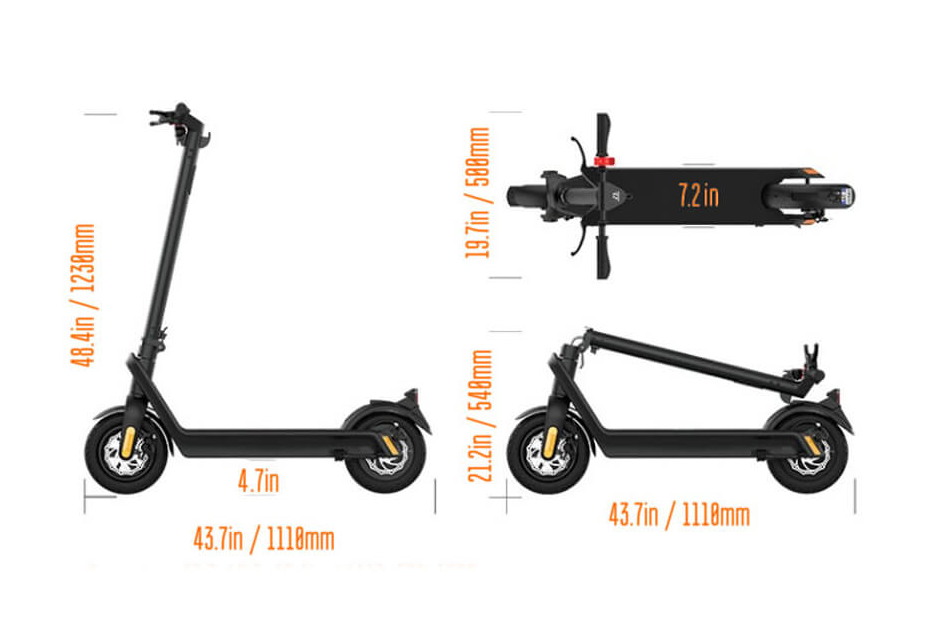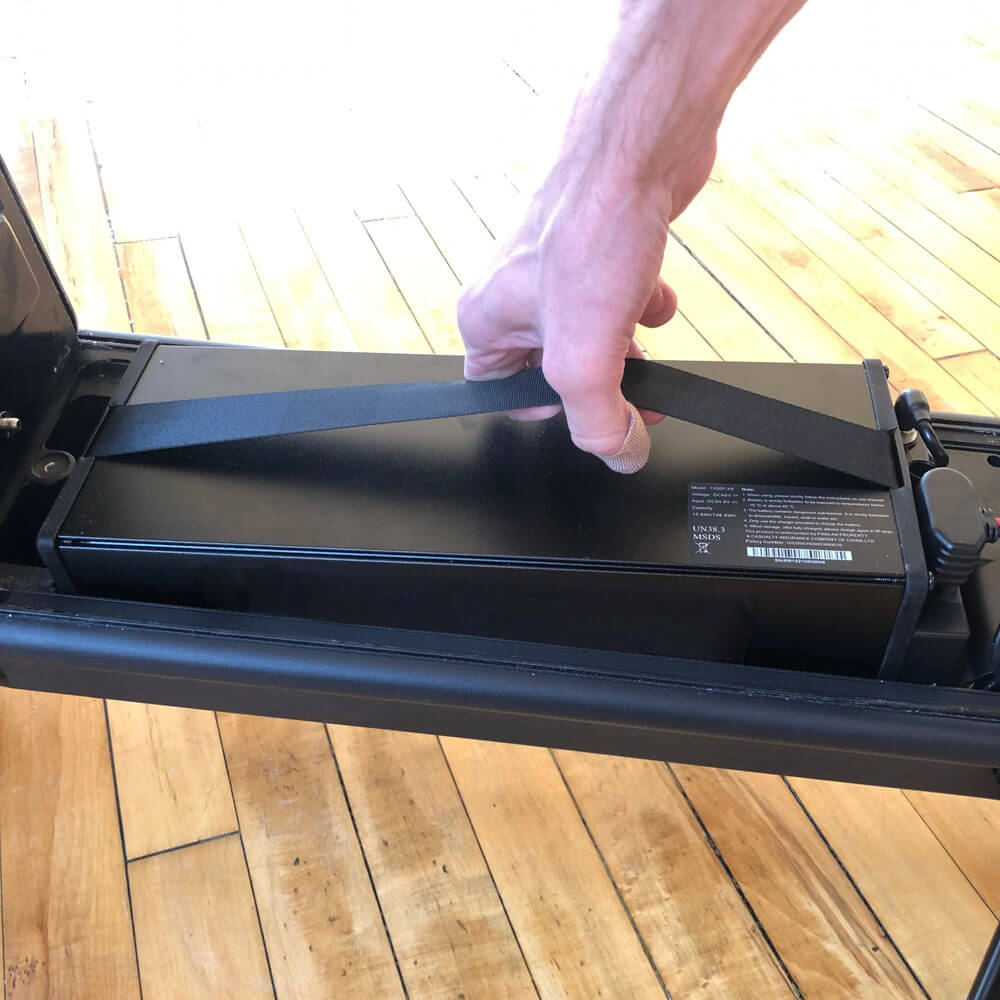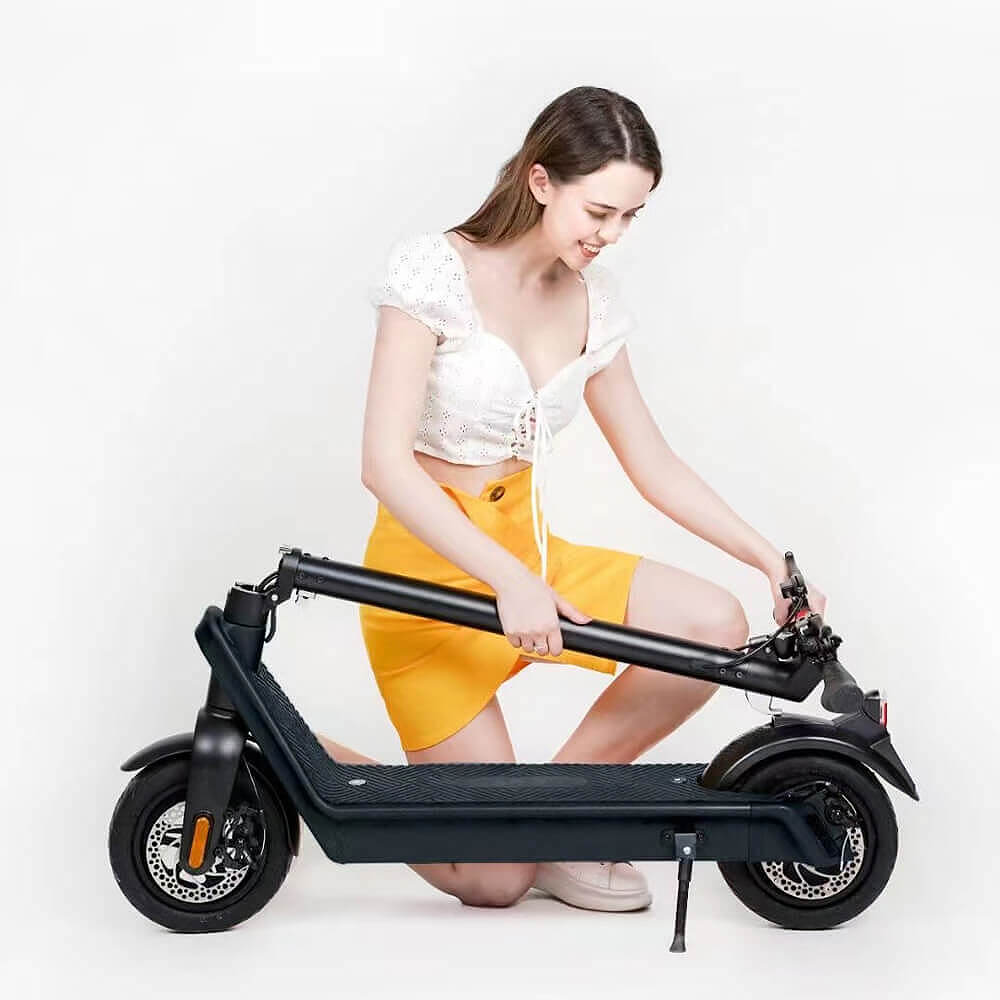 HX X9 Electric Scooter (Pro/Pro-Max)