Sku:
Vendor: Cowboy World
Seven Star Deluxe Travel Converter (220V to 110V) (50W)(SS212)
          SEVEN STAR Deluxe 50 WATT Travel Converter

Model : SS212

Foreign electricity (220/240V) is different from standard U.S. electricity (110/120V). 

To use your portable appliances overseas, you must use a converter to avoid damaging or ruining your appliances.

Insert your appliance plug into converter, and it's ready to use.

 

Note: This converter is designed for use only with appliances listed and not exceeding 50 watts. Remove from mains when not in use.
View full details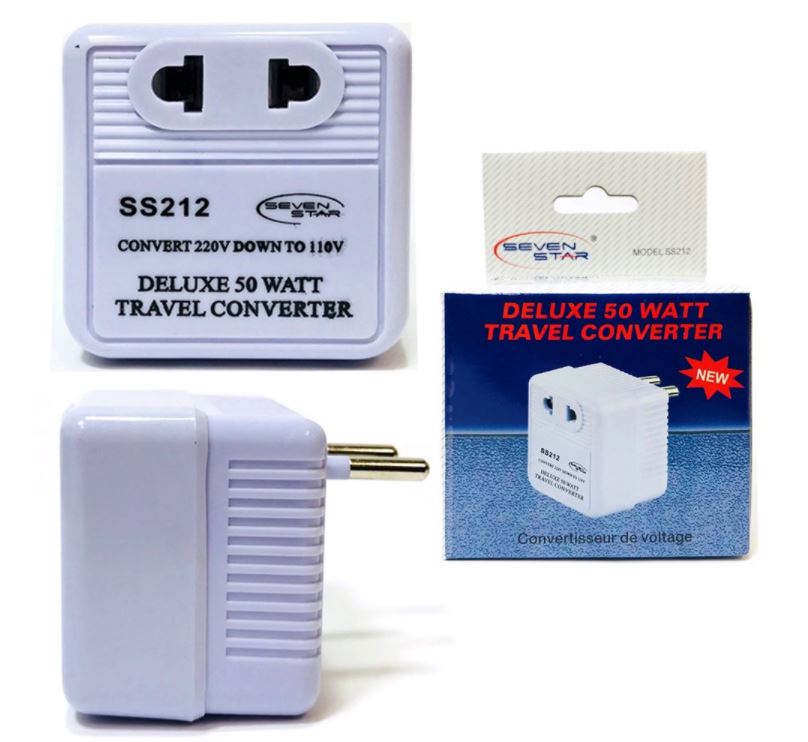 Seven Star Deluxe Travel Converter (220V to 110V) (50W)(SS212)