Sku:
Vendor: Cowboy World
Car Holder (Easy One Touch)
Product Description:


Easy One Touch is a versatile & compact mounting solution designed with the ease and safety of the user in mind.
All-inclusive MOUNTING: Universally holds all telephone and case blends from 2.3" to 3.5".
Simple ONE TOUCH LOCK and RELEASE FEATURE: Enhanced all-inclusive Easy One Touch mounting framework bolts and discharges the gadget with only a push of a finger.
DASHBOARD OR WINDSHIELD MOUNTING: Suction glass adheres safely to most surfaces, yet is still effortlessly removable, Likewise incorporates a cement dashboard cushion to append to various surfaces.
Movable VIEWING: The recently re-outlined Telescopic Arm reaches out from 4.9"-8.3" and turns on a 225

° degree circular segment for an assortment of ideal positions.

Product Features:

Easy One Touch mounting system locks and releases the device with just a push of a finger.

The telescopic Arm extends from 4.5 inches to 8 inches.

Super Sticky Gel Pad adheres to either windshield or dashboard.

Two feet that can move not only side to side, but also up and down to allow for a better fit.
View full details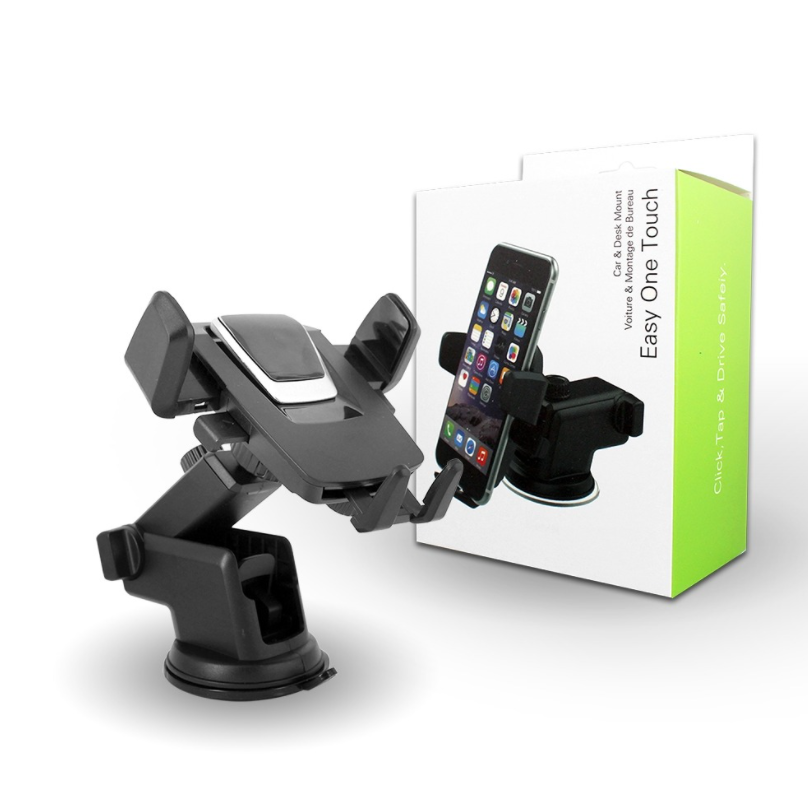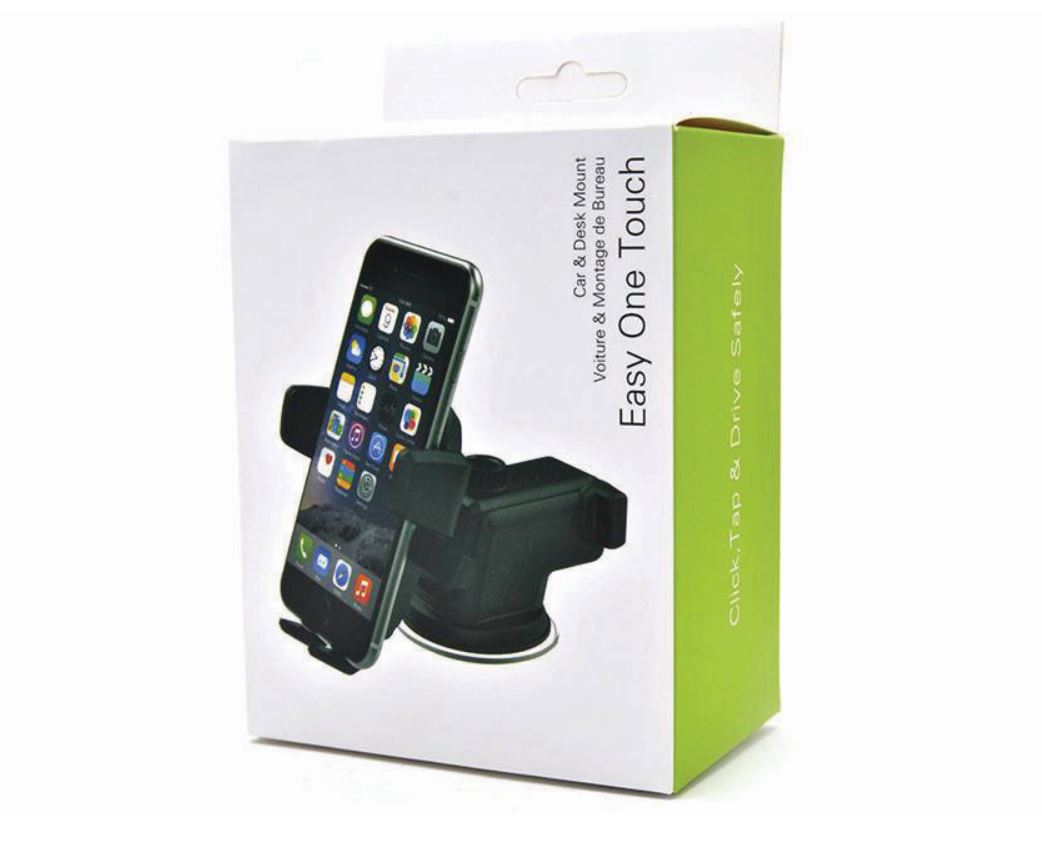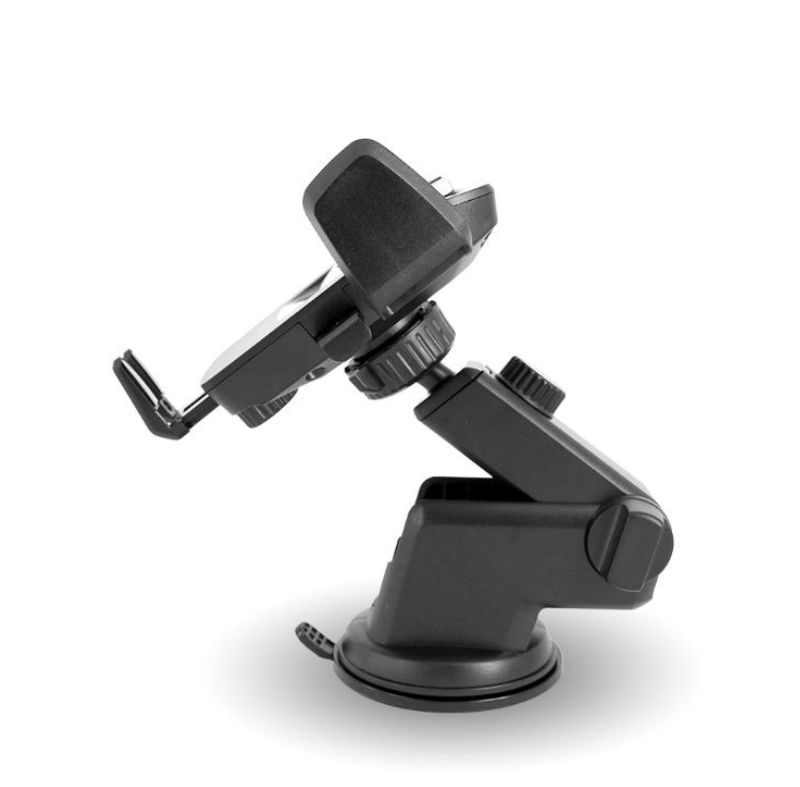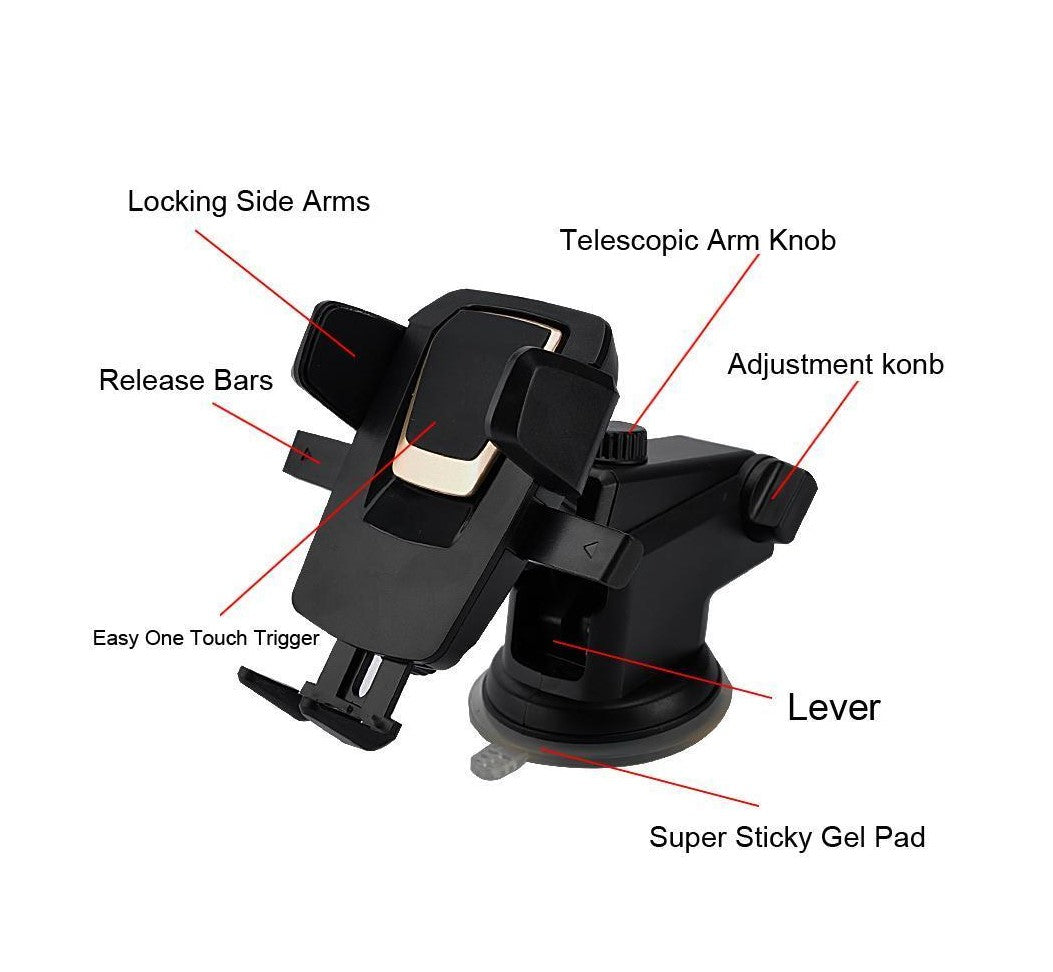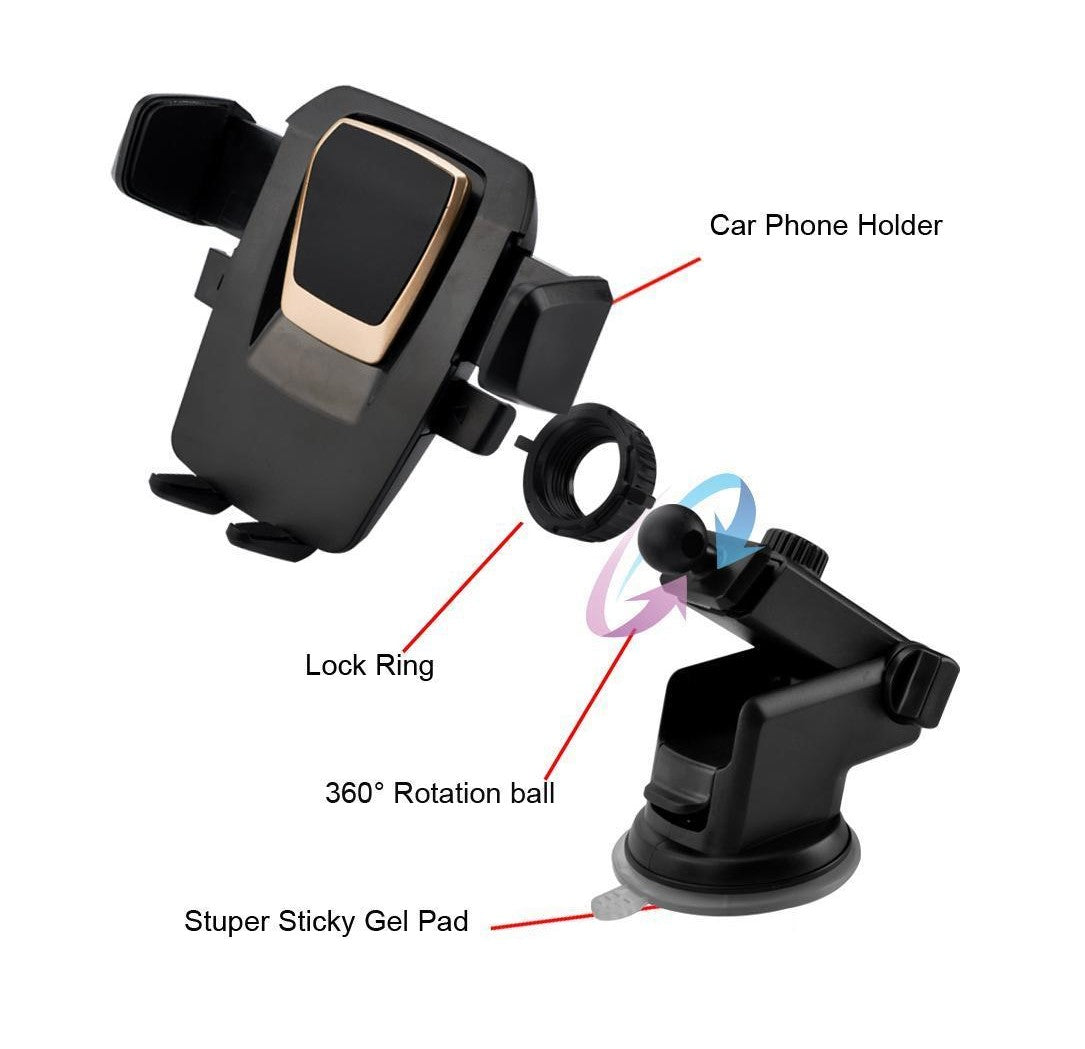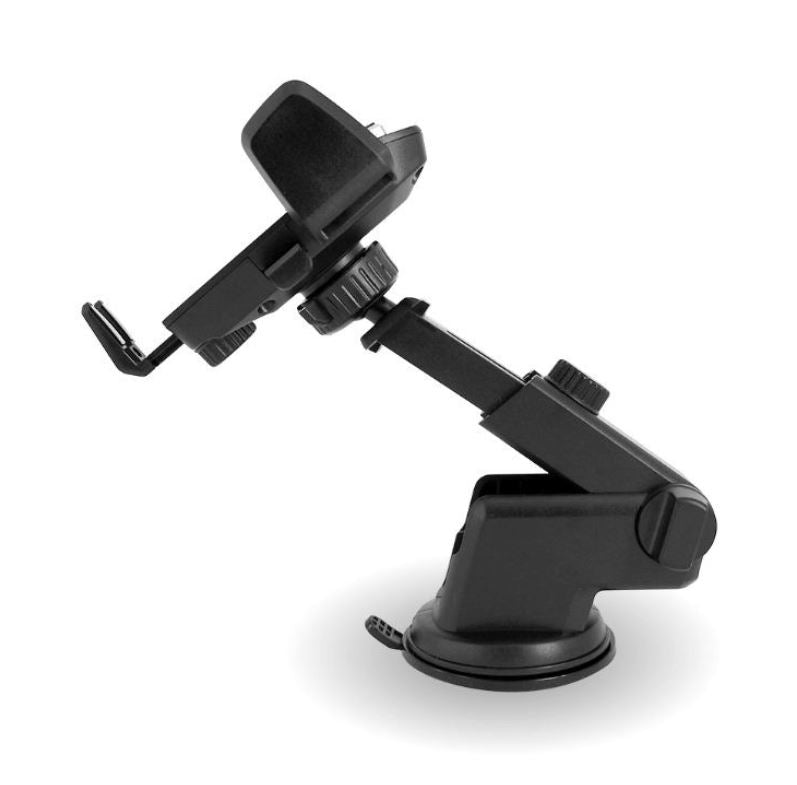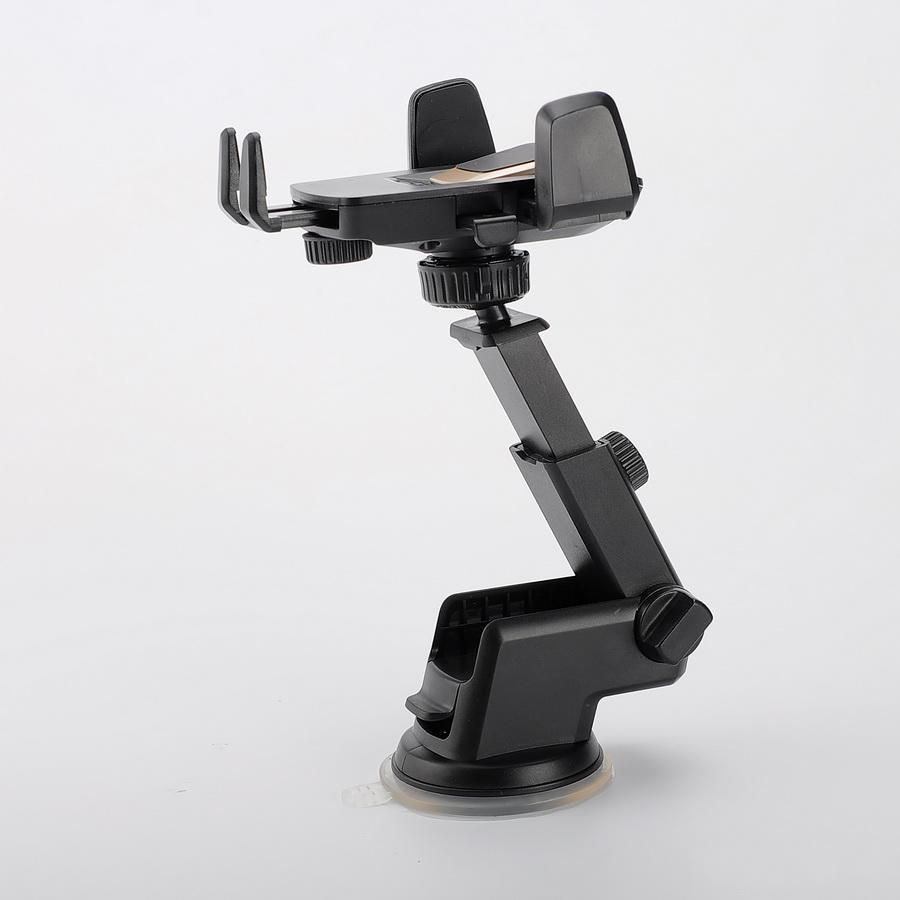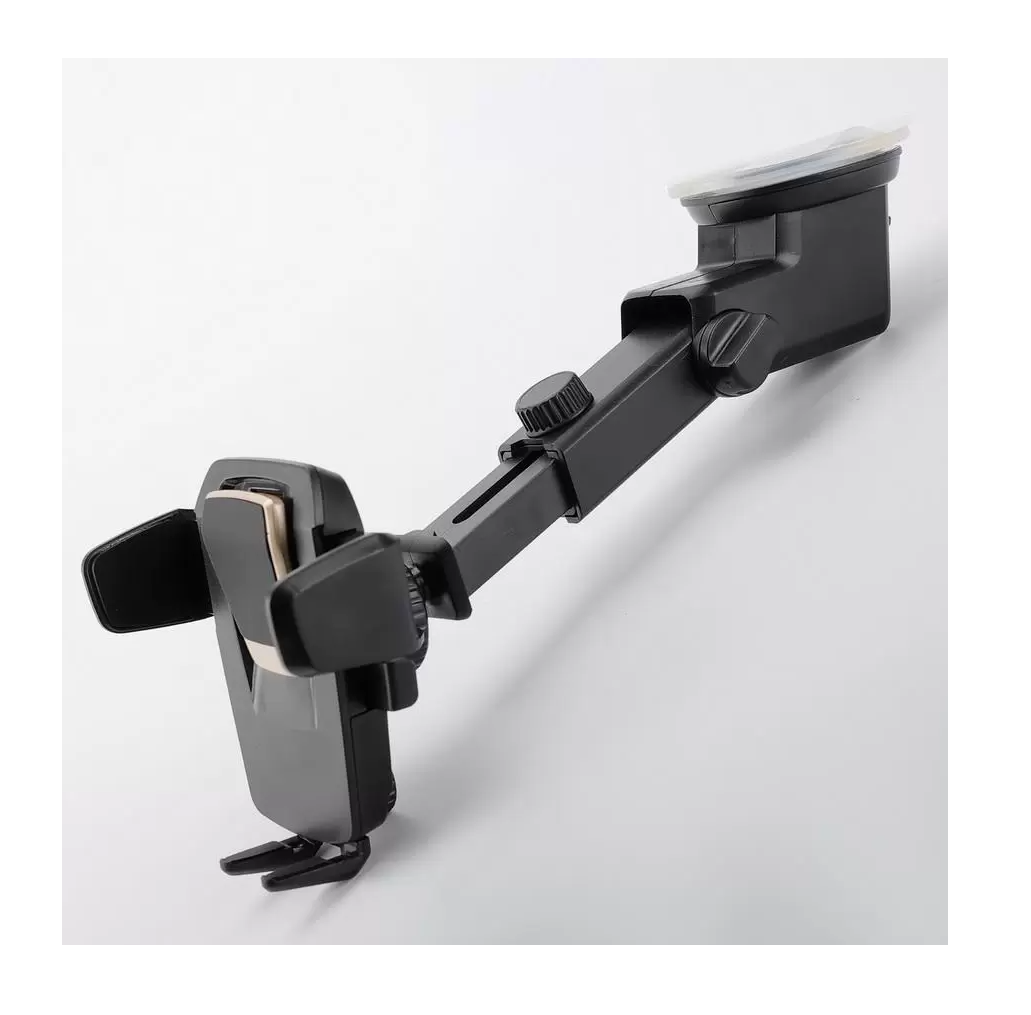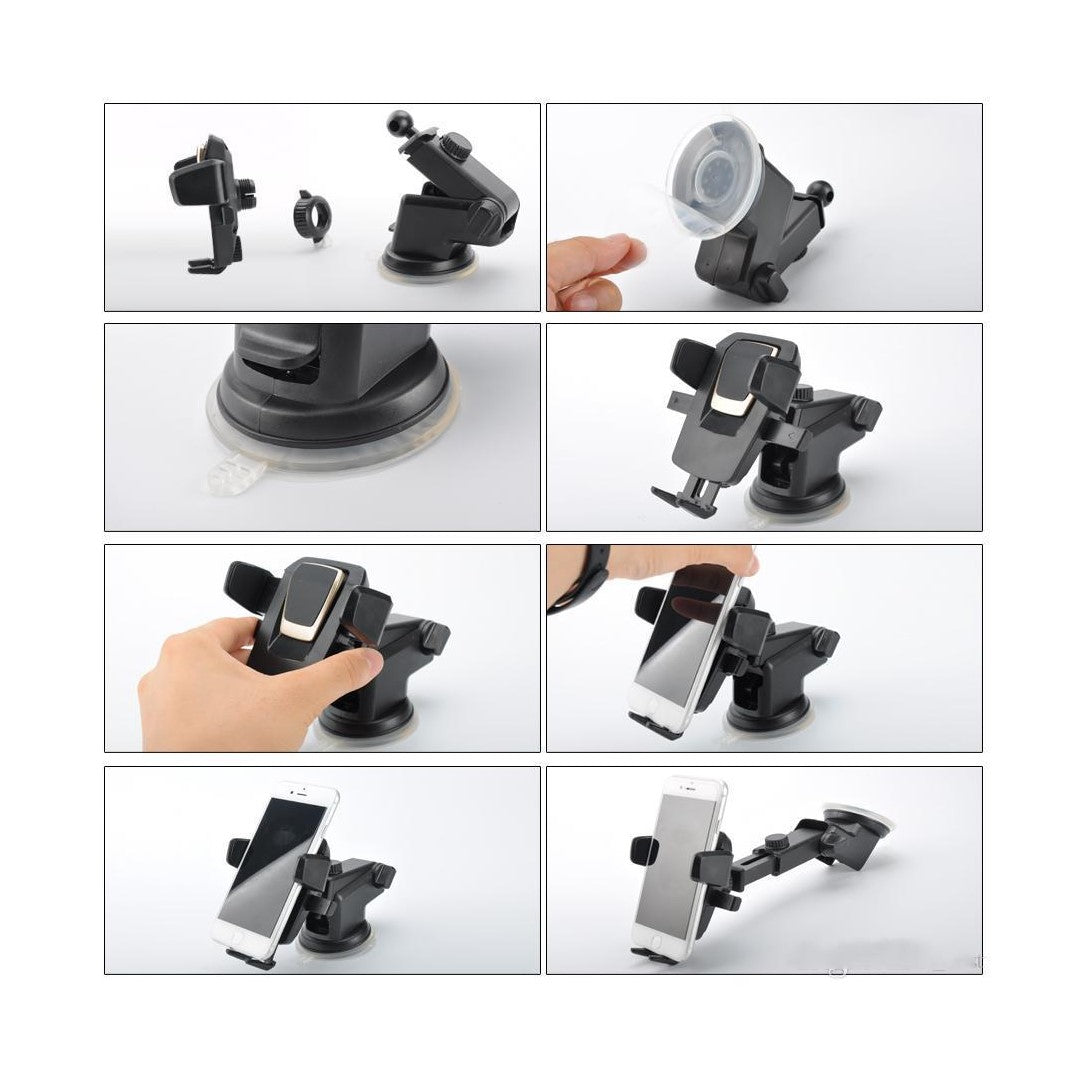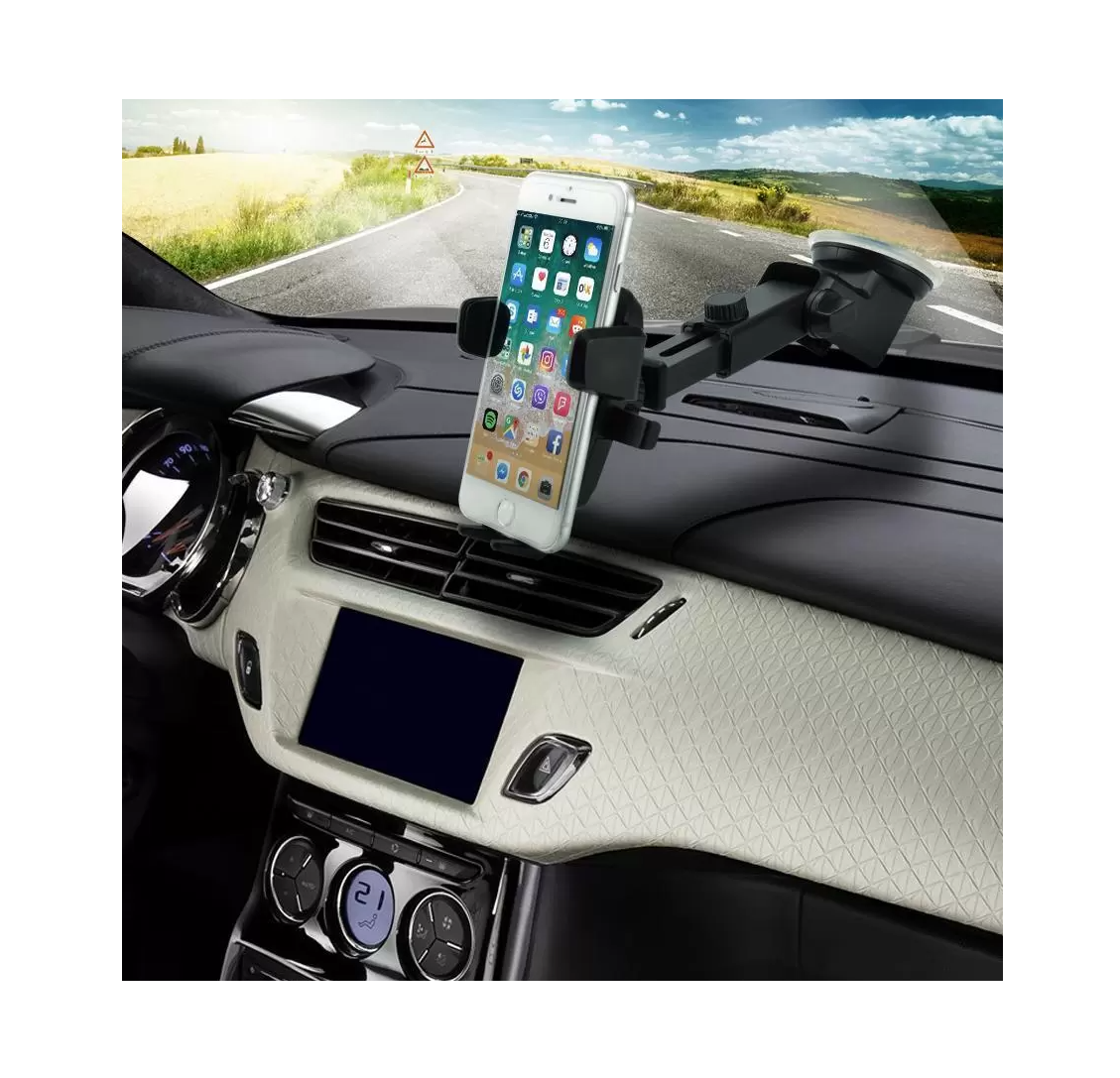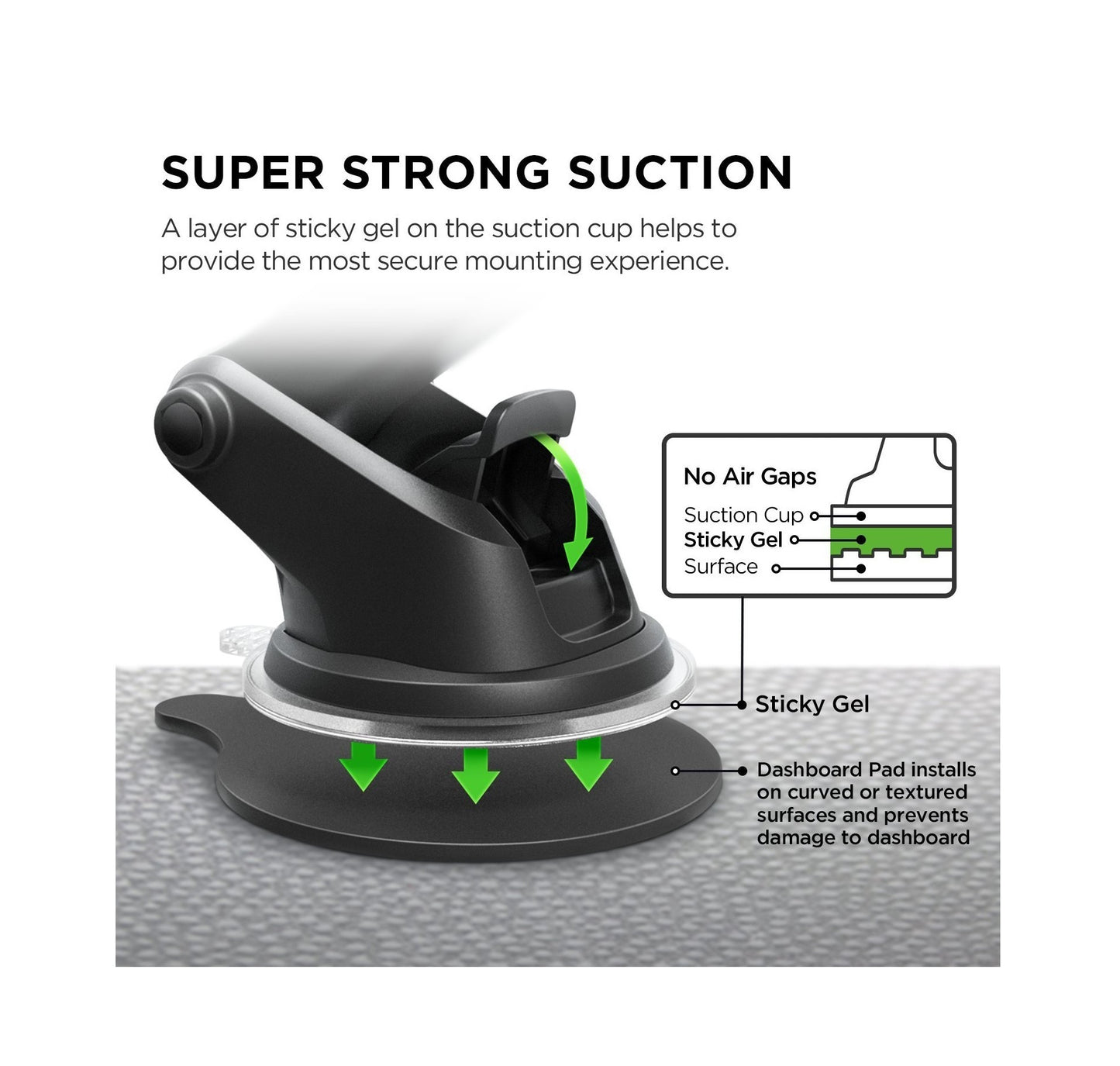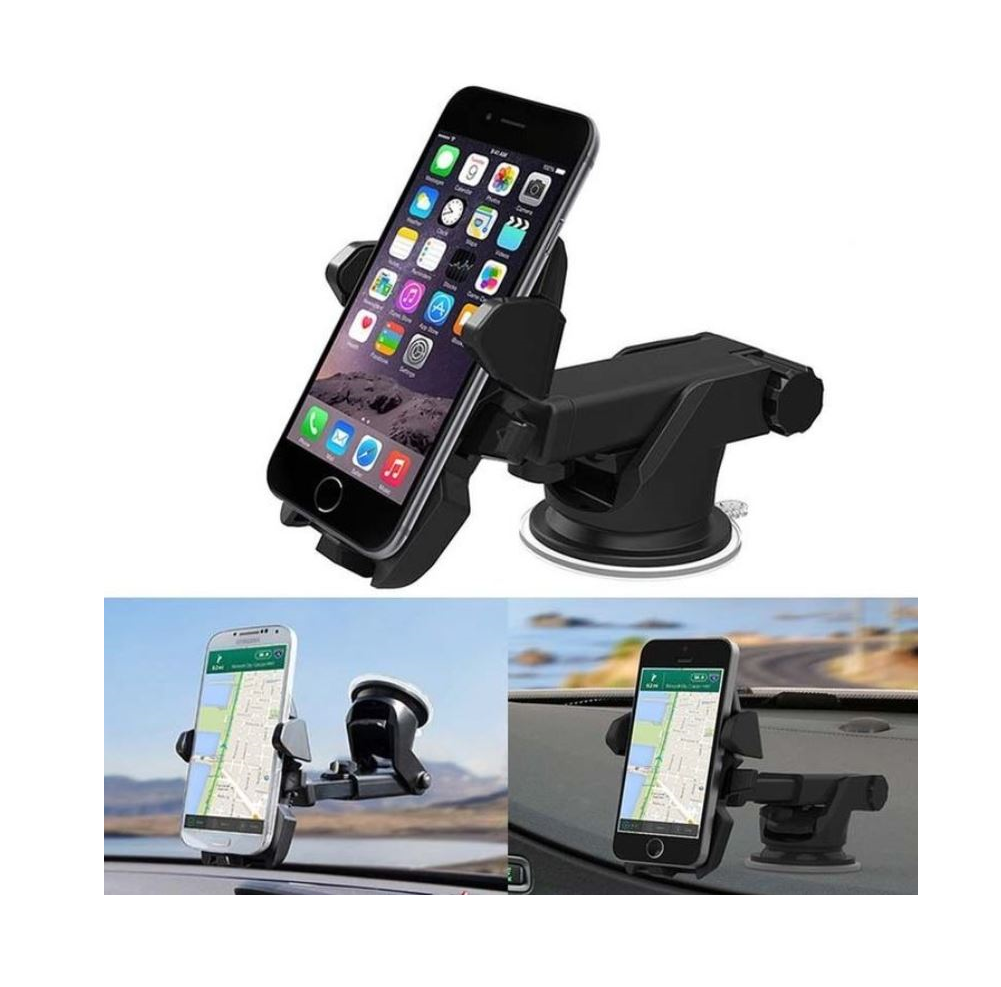 Car Holder (Easy One Touch)