Sku:

AUV260-16G-RBK

Vendor: Adata
ADATA USB Drive (16GB/ 32GB/ 64GB/ 128GB)
Product Description:

Quick-Slide Capless Design: 

The USB connector is concealed in the compact body, fully protected without the need for a drive cap. A simple thumb swipe forward makes it ready to use, and the reverse motion stows the connector for storage or travel.

The UV320 delivers data in up to 5Gbps for convenience and efficiency from one super-compact device via simple plug n play. It's also backward compatible with USB 2.0.

The UV320 is available in 32GB to 128GB, allowing you to store thousands of documents, photos, songs, and movies - convenient for daily life and work.

An easy-go design with a strap mount for added safety and personalization.

Near Universal Compatibility.

Product Specifications:

Brand: ADATA

Product Type: Flash Drive, USB Drive, Memory stick.

Texture: Plastic

Interface: USB 32. Gen1 (backward compatible with USB 2.0)

Performance: Up to 100 MB/s read

.

Dimensions: 55* 19.5 * 10.2 mm.

Note: Performance may vary by hardware configuration and software applications.
View full details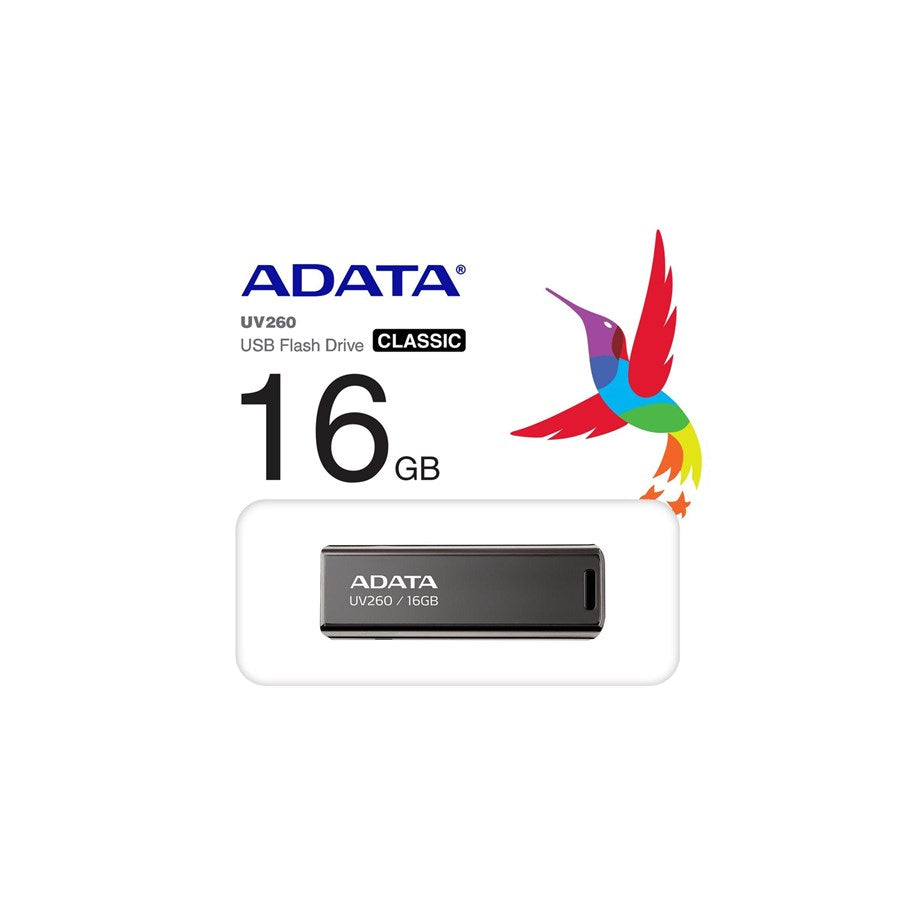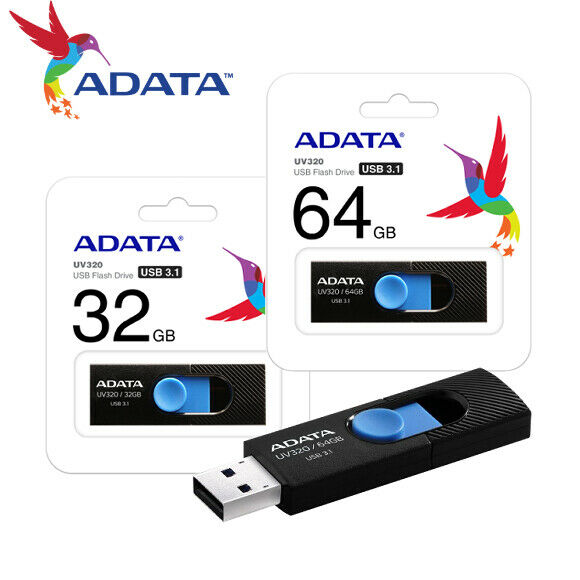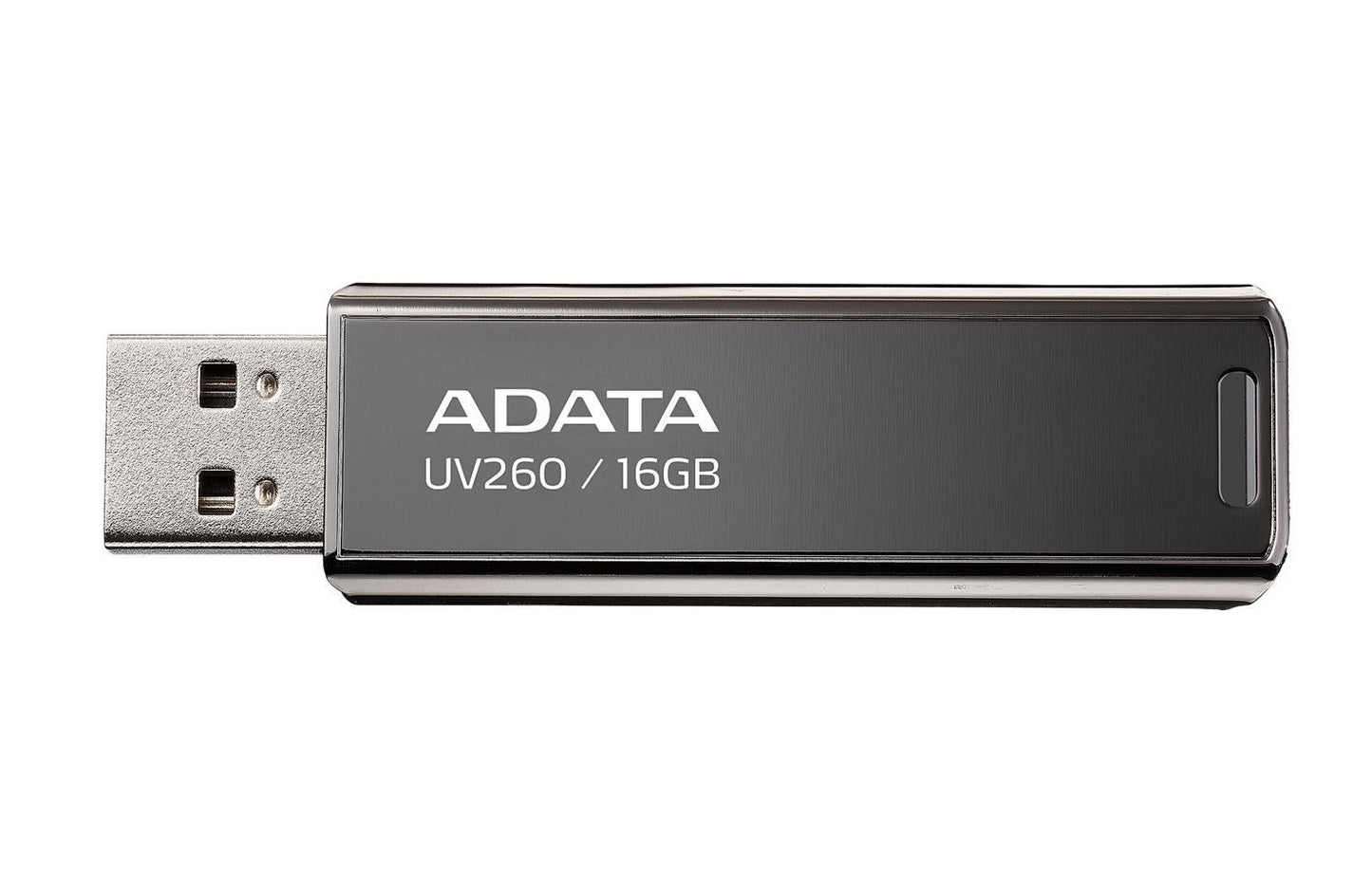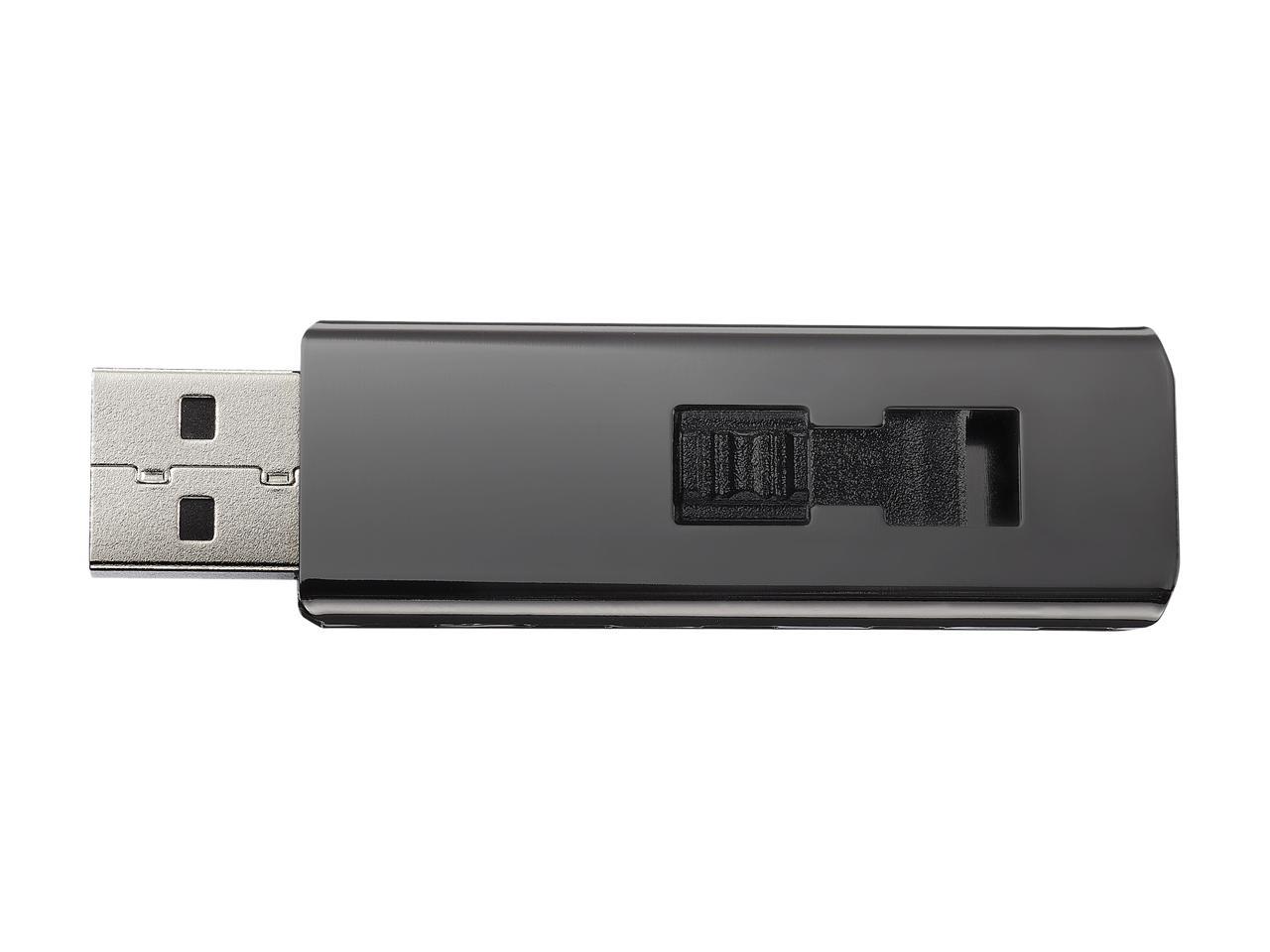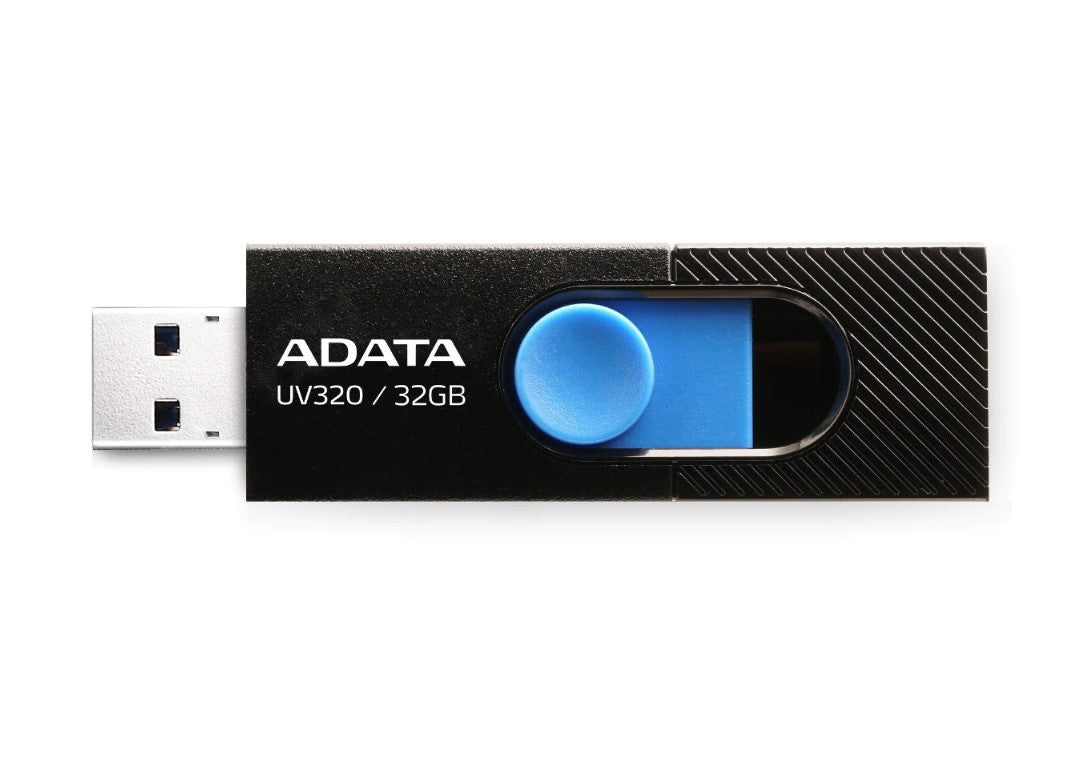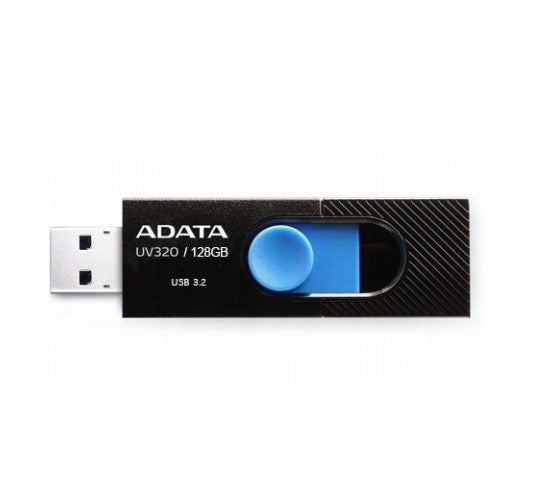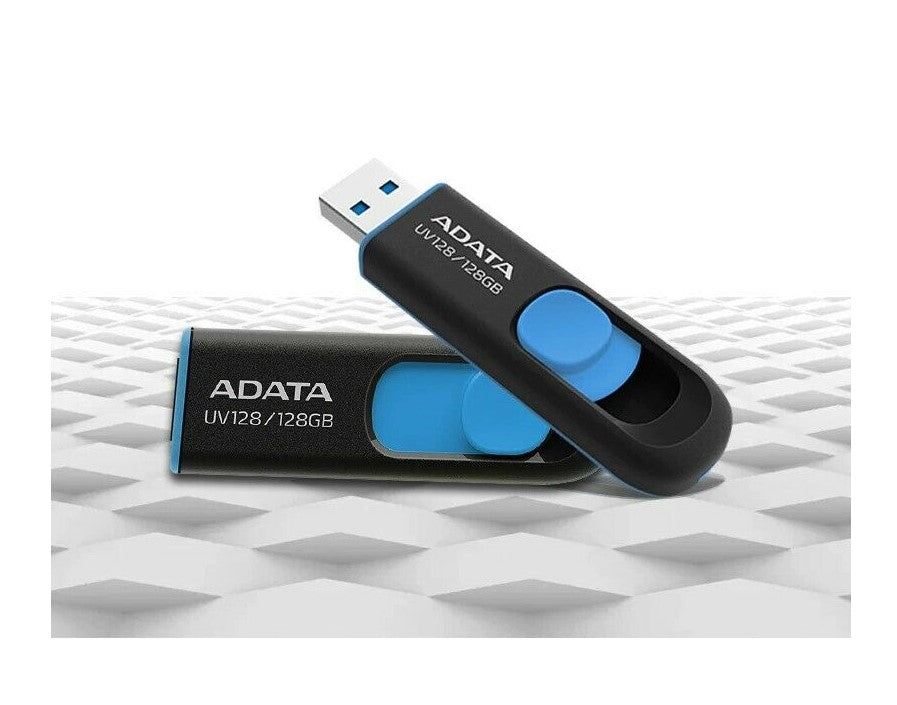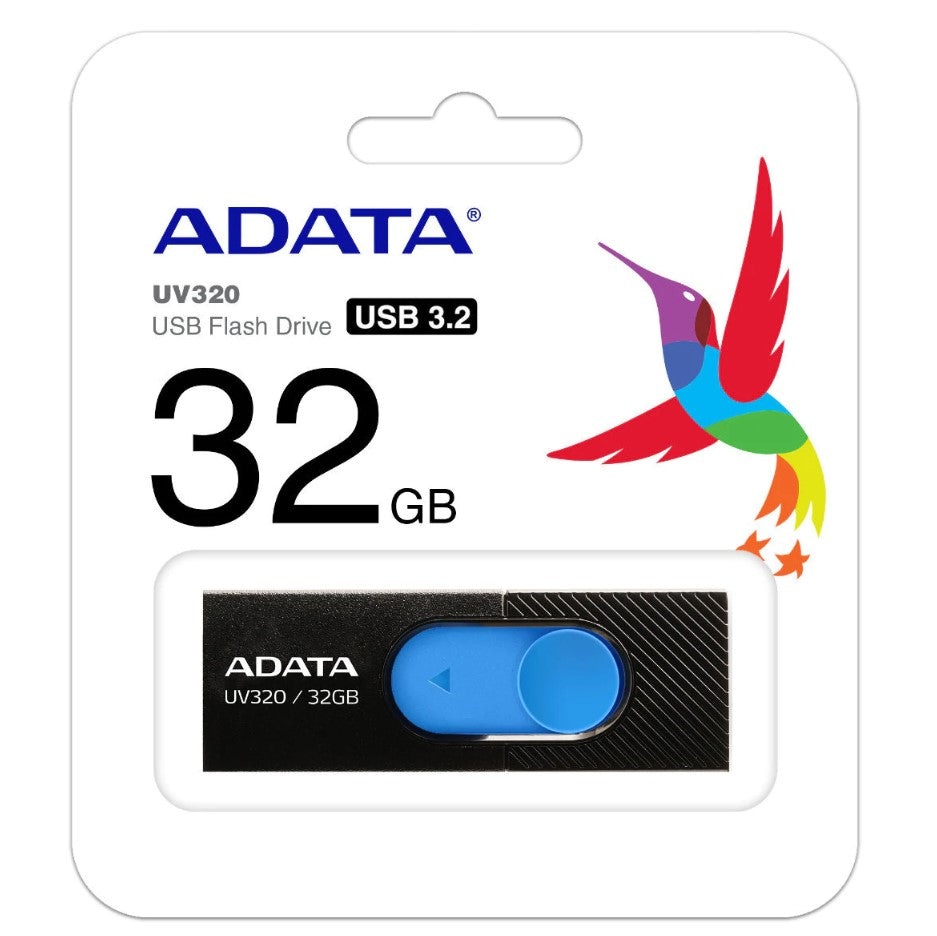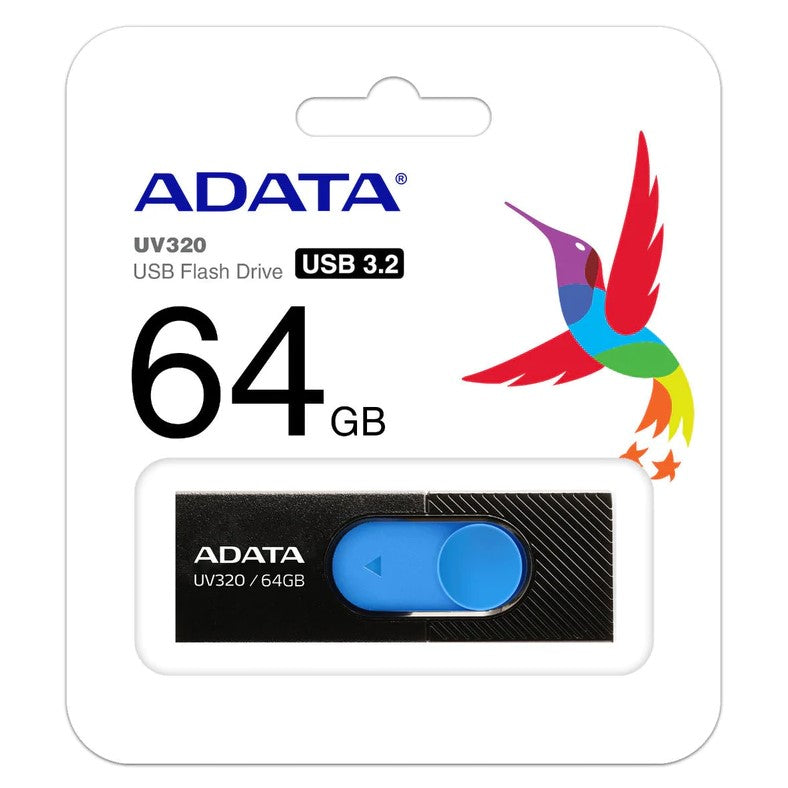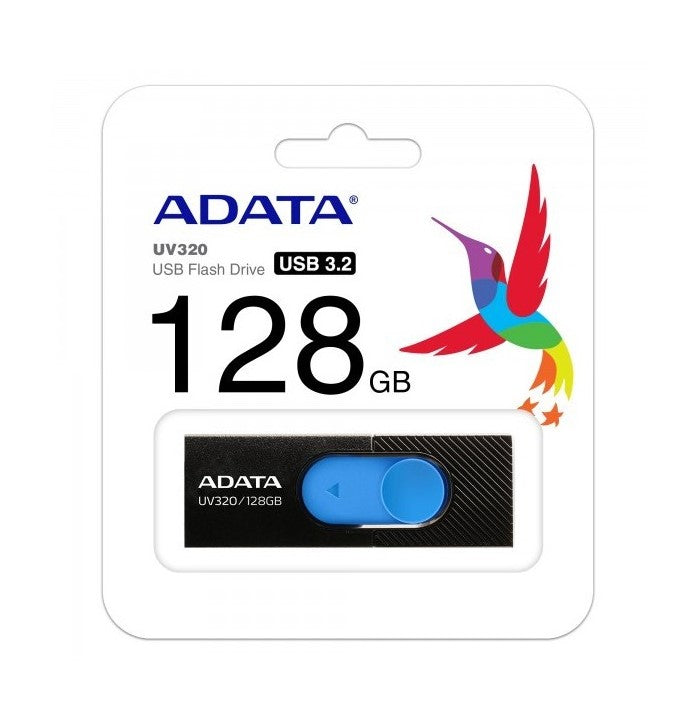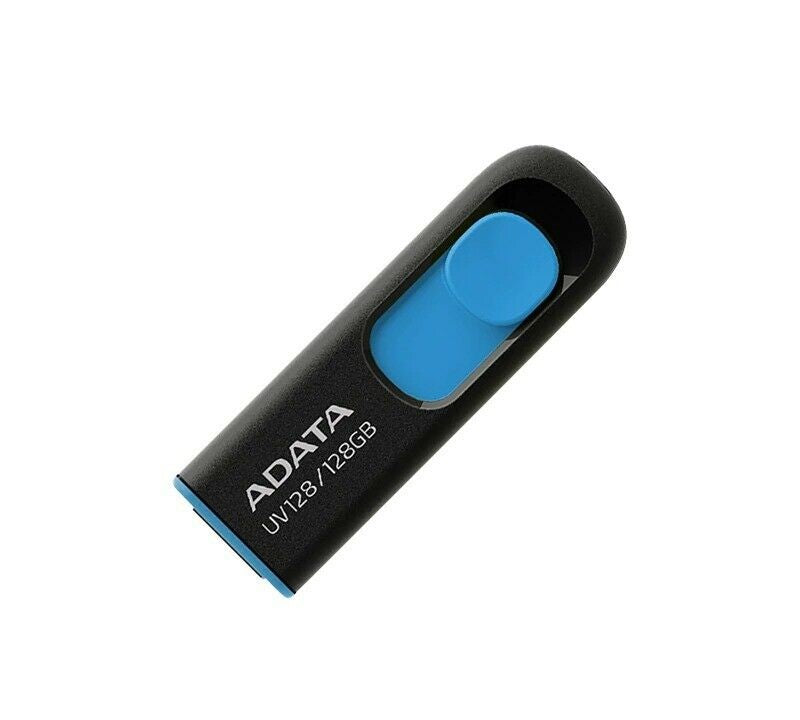 ADATA USB Drive (16GB/ 32GB/ 64GB/ 128GB)