Sku:
Vendor: Cowboy World
Electric Scooter - D8 Pro
Product Description:

See it all at a glance: All vital information is displayed on the control panel, from Bluetooth to warnings on the electric scooter D8 Pro.
One button control, many uses: Press the button to start the scooter and hold it for 3 seconds to turn it off. When the scooter is on, press once to turn the light on/ off or twice to switch between speed modes.
3-Speed Modes.
Disc Brakes and 8.5" Wheels: Better handling and a lot more fun to drive with these 8.5-inch wheels. Effective rear disc brake for adequate braking in all circumstances. Its cut puncture-proof tires improve stability on rough roads and reduce arm shake for a smoother and safe ride.
Dimensions are adapted for optimal comfort without the fatigue of the arms or the back. Folds in seconds for easy storage in a car trunk or room.
The remaining power and the ride speed value are displayed in real-time, reminding you to charge on time and ride safely.
In order to extend battery life, the electric scooter D8 Pro converts and stores kinetic energy during acceleration into electrical energy. It is also equipped with regenerative braking for extra power. It enhances the emergency shutdown experience and improves battery life at the same time.
Also, the scooter has a rear light with LED to be visible at night.

 Product Specifications:

Color: Black
Type: Electric Scooter
8-inch Solid Honeycomb Explosion-proof tires.
3-Speed Modes.
5 Display Modes.
Battery Capacity: 7.5Ah.
Motor Power: 350 W
Voltage: 36 Volt.
Charging Time: 6hrs.
Climb: 20-degrees.
Net Weight: 27.5 lbs. / 12.5 kgs.
Gross Weight: 33 lbs. / 15 kgs.
Maximum Load: 265 lbs./ 120 kgs.
DC Input Voltage: 42.0V = 1.5A (2A Max.)
Bright LED Light & Safety Warning Taillight.
Dimensions: 1130mm * 1080mm * 430mm (Approx.) (Unfolded)

What's included in the box: 1 D8 Pro E-Scooter, Charger, and a Manual Outlet.
View full details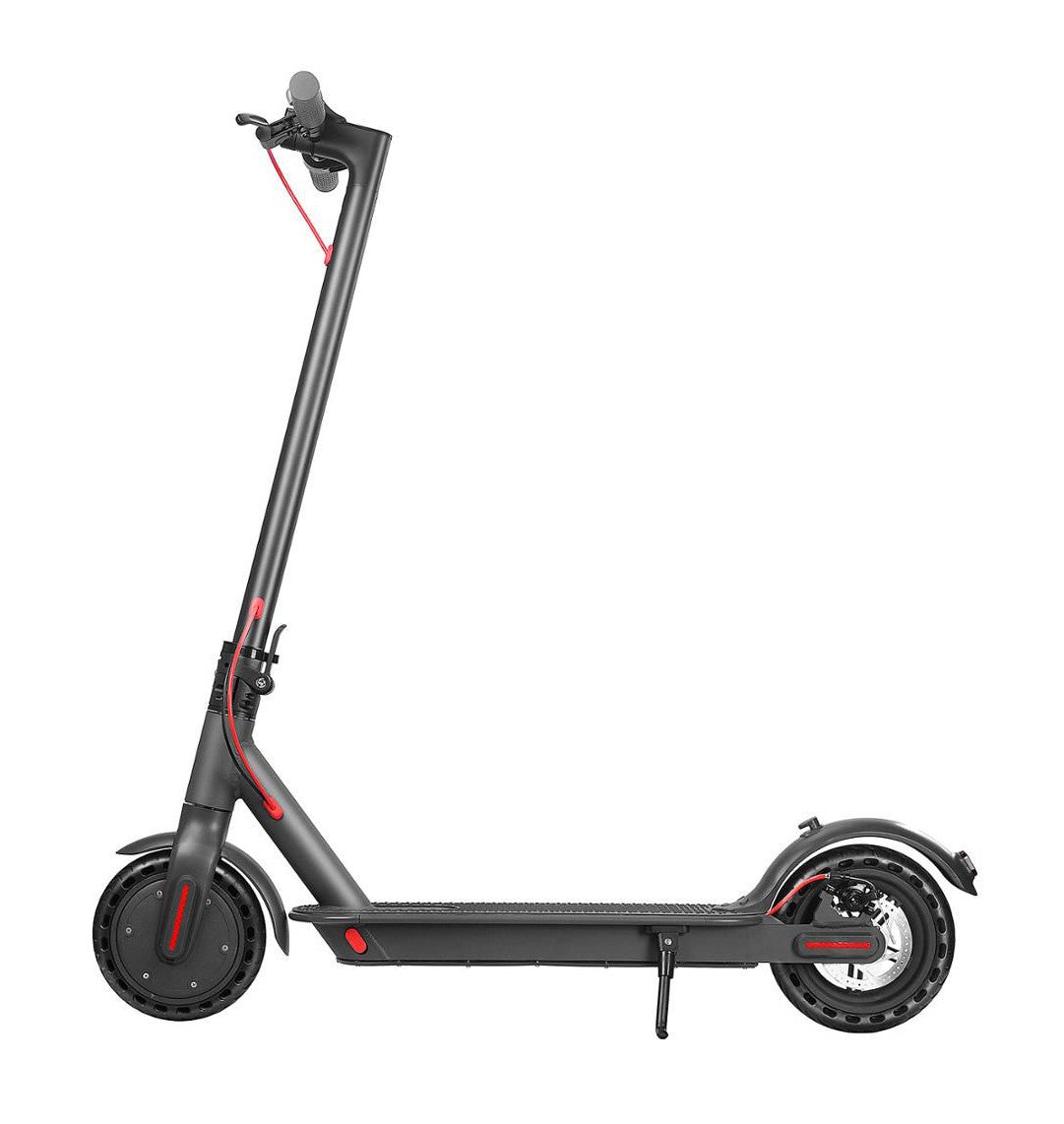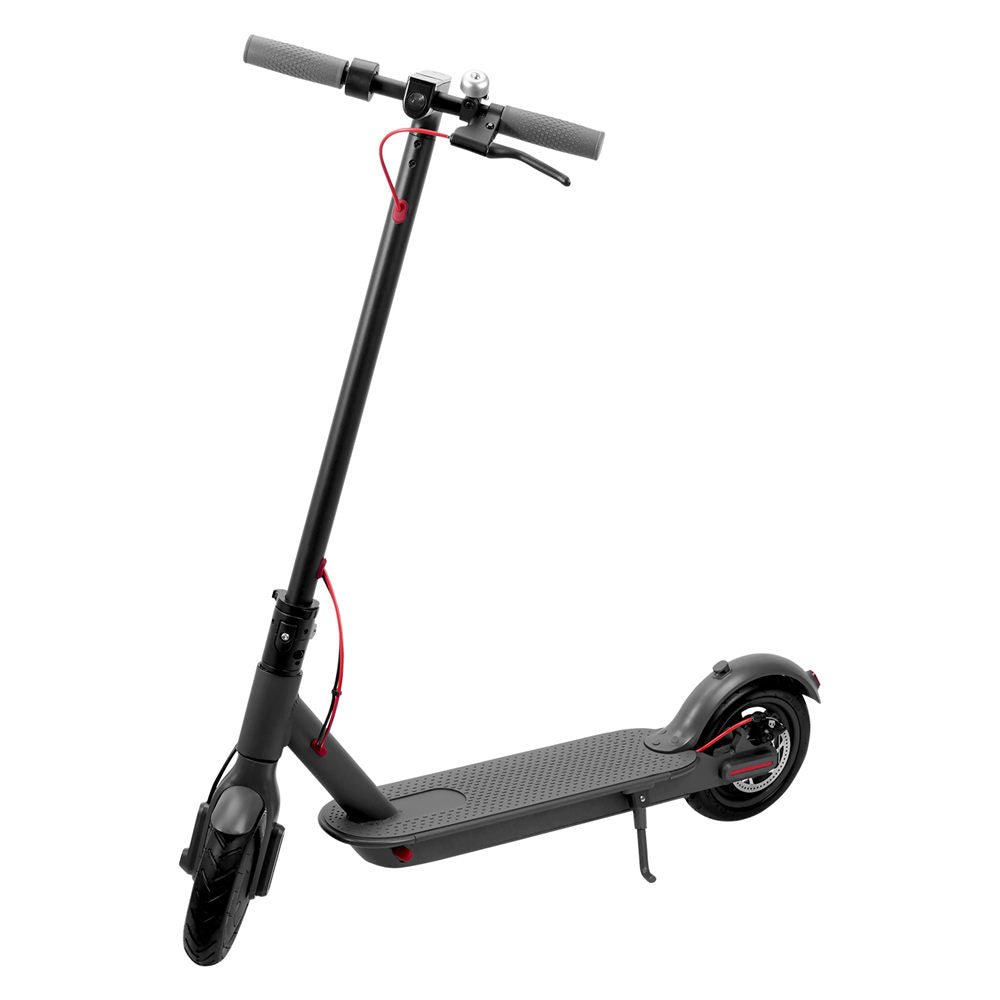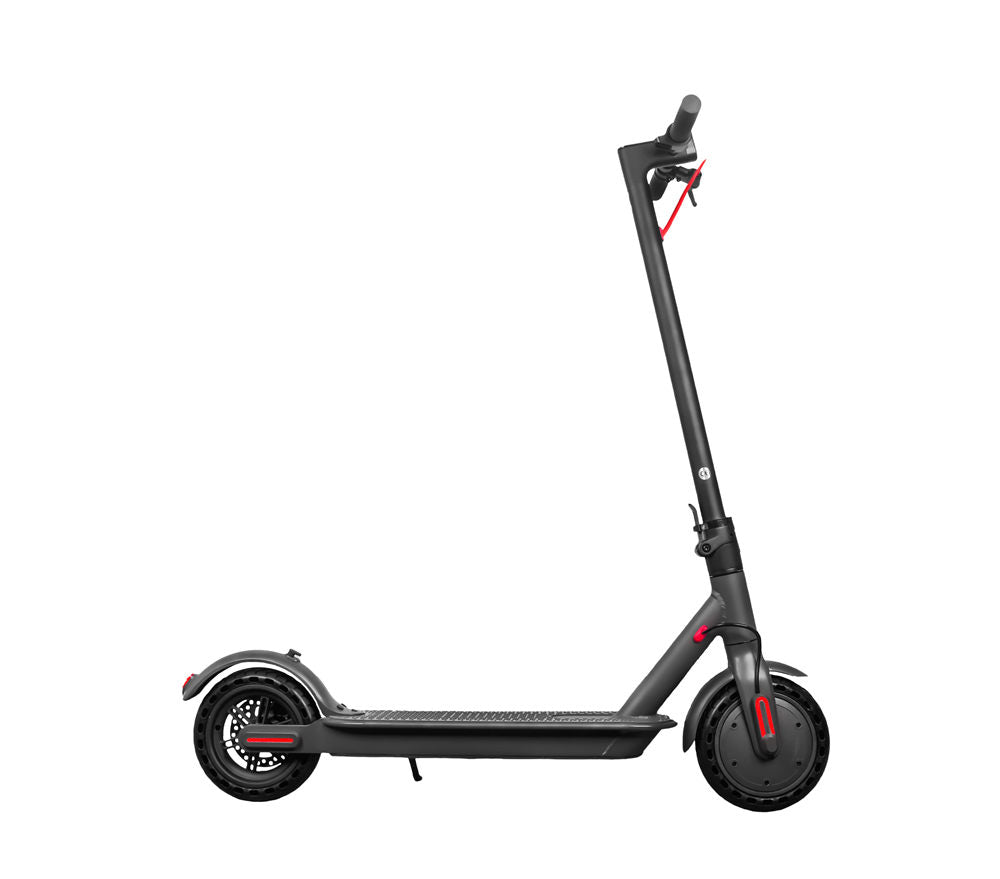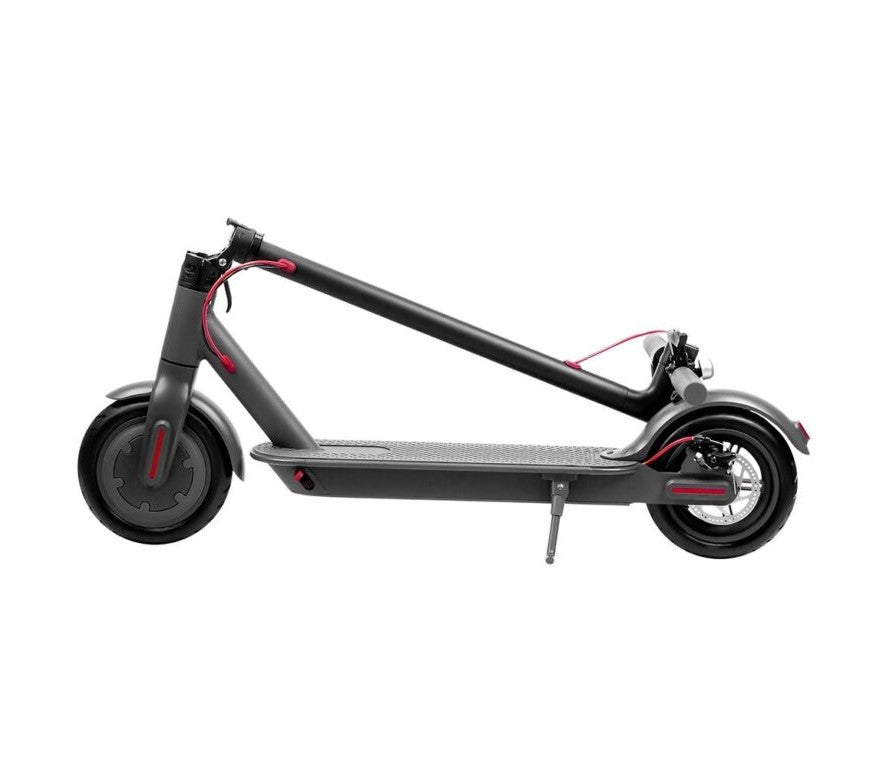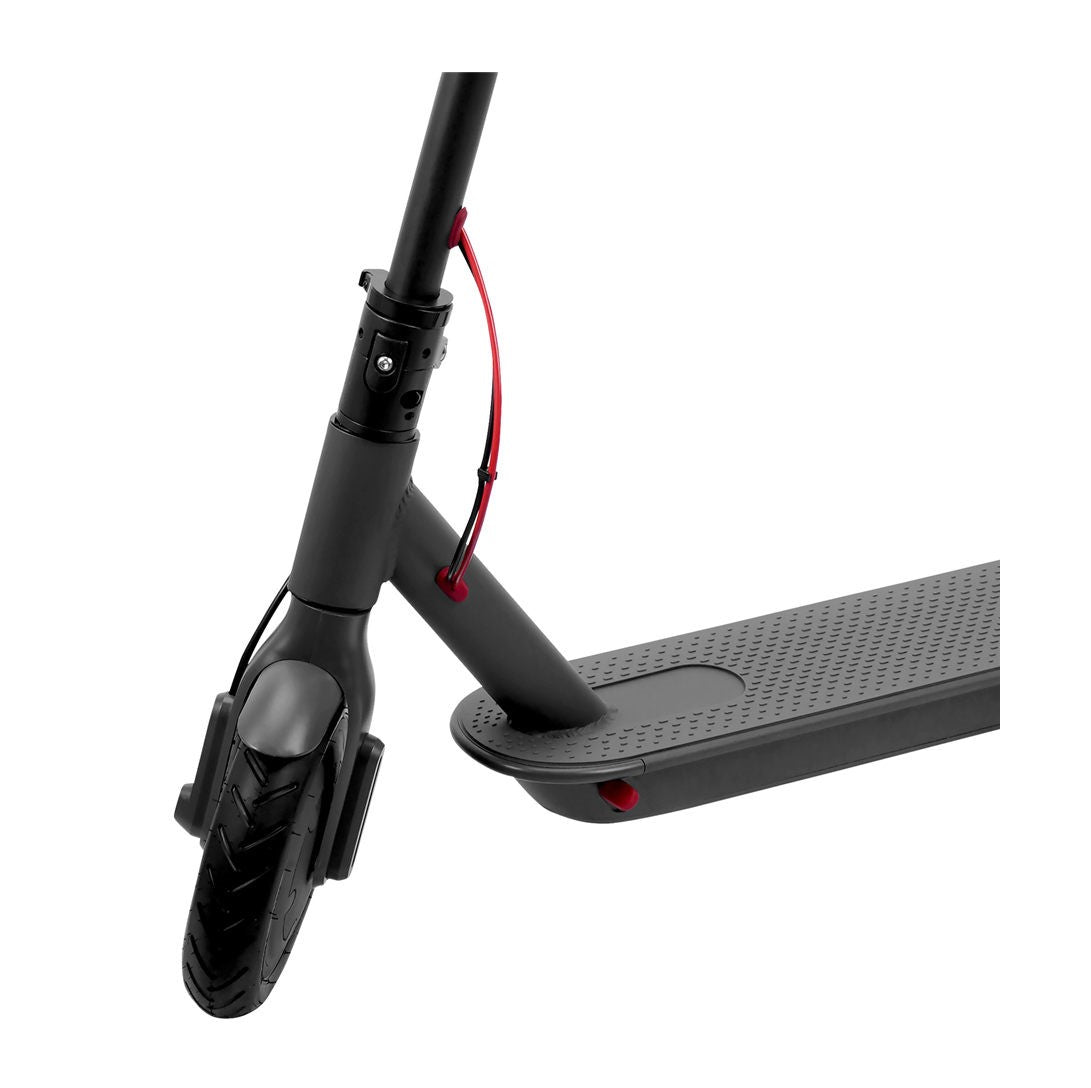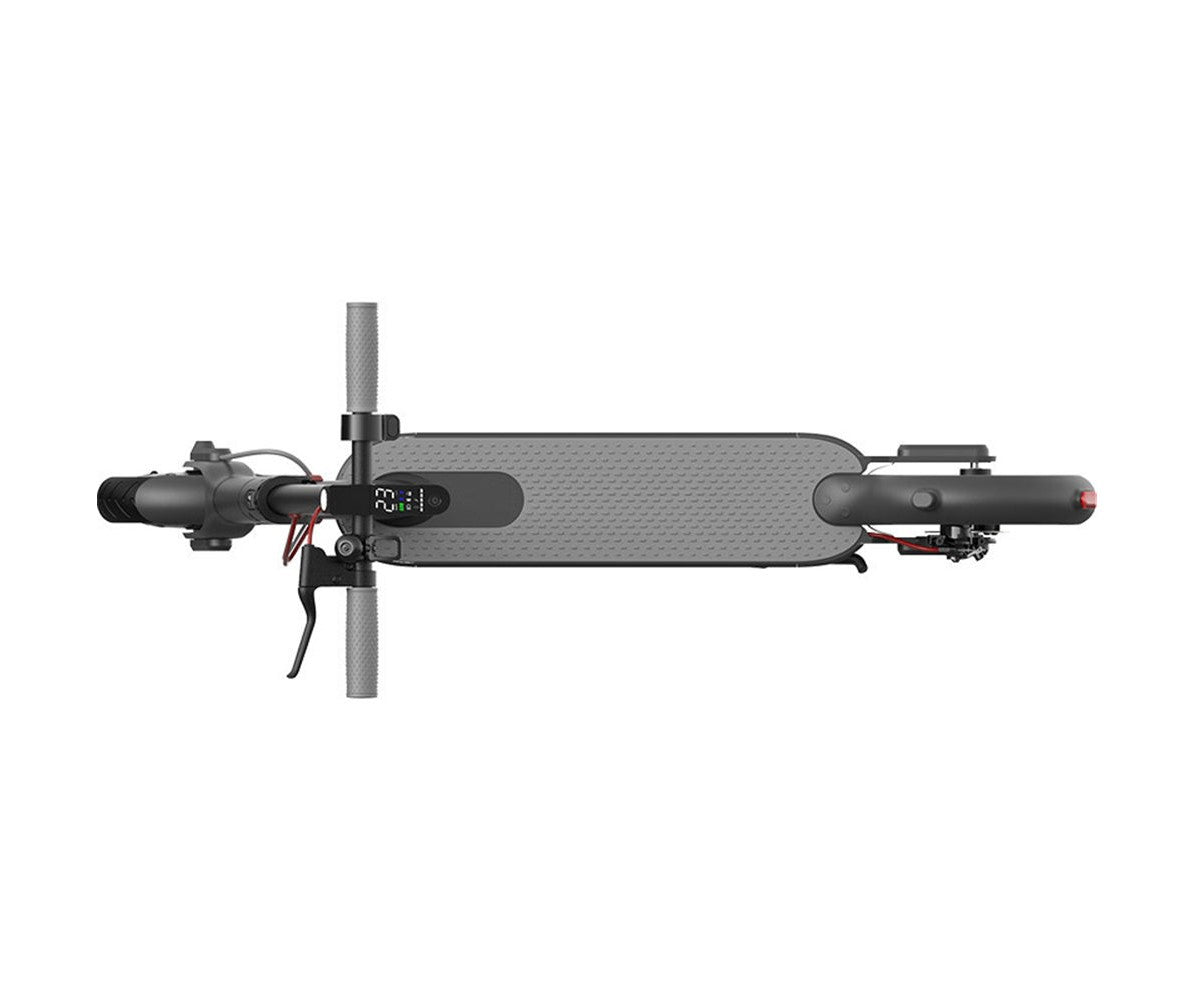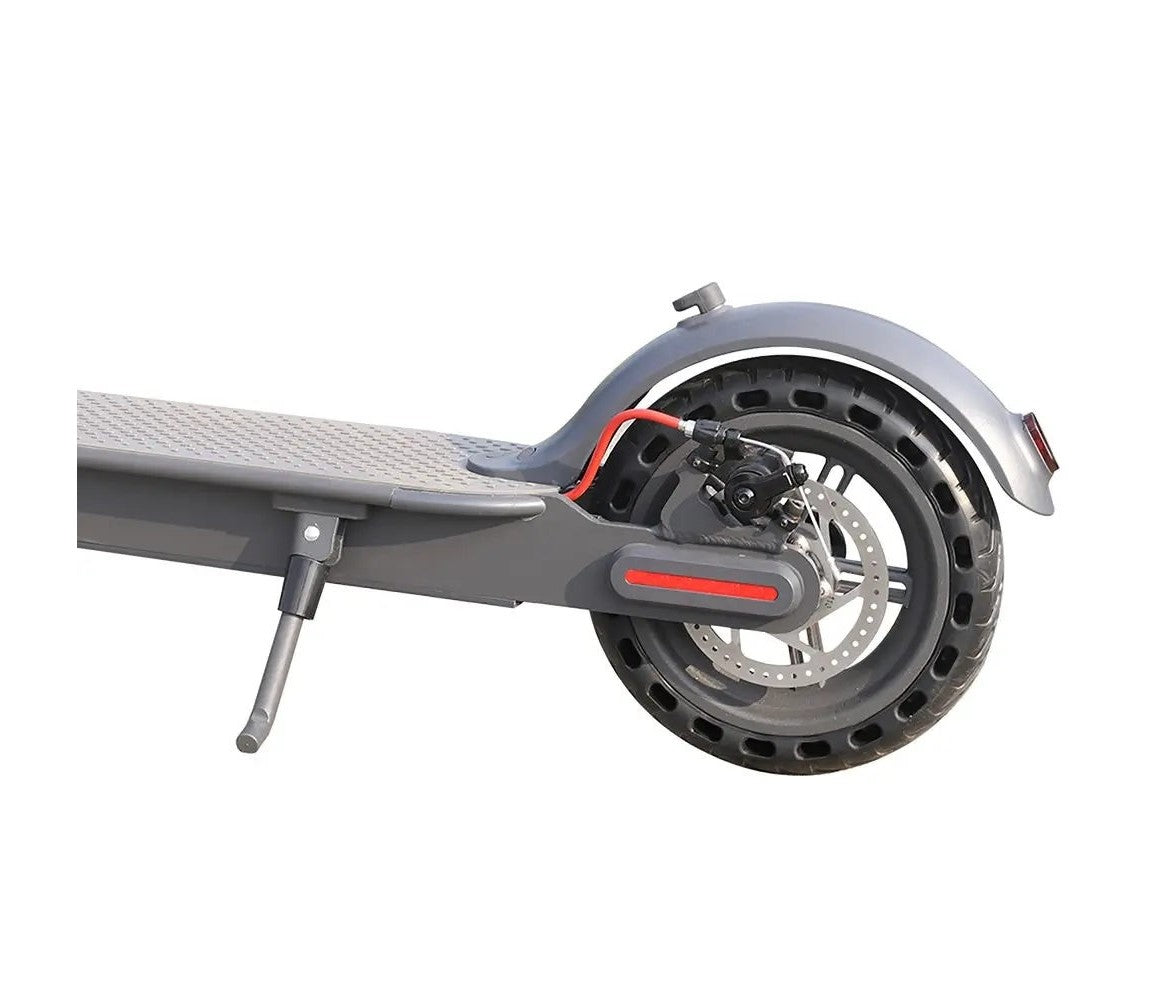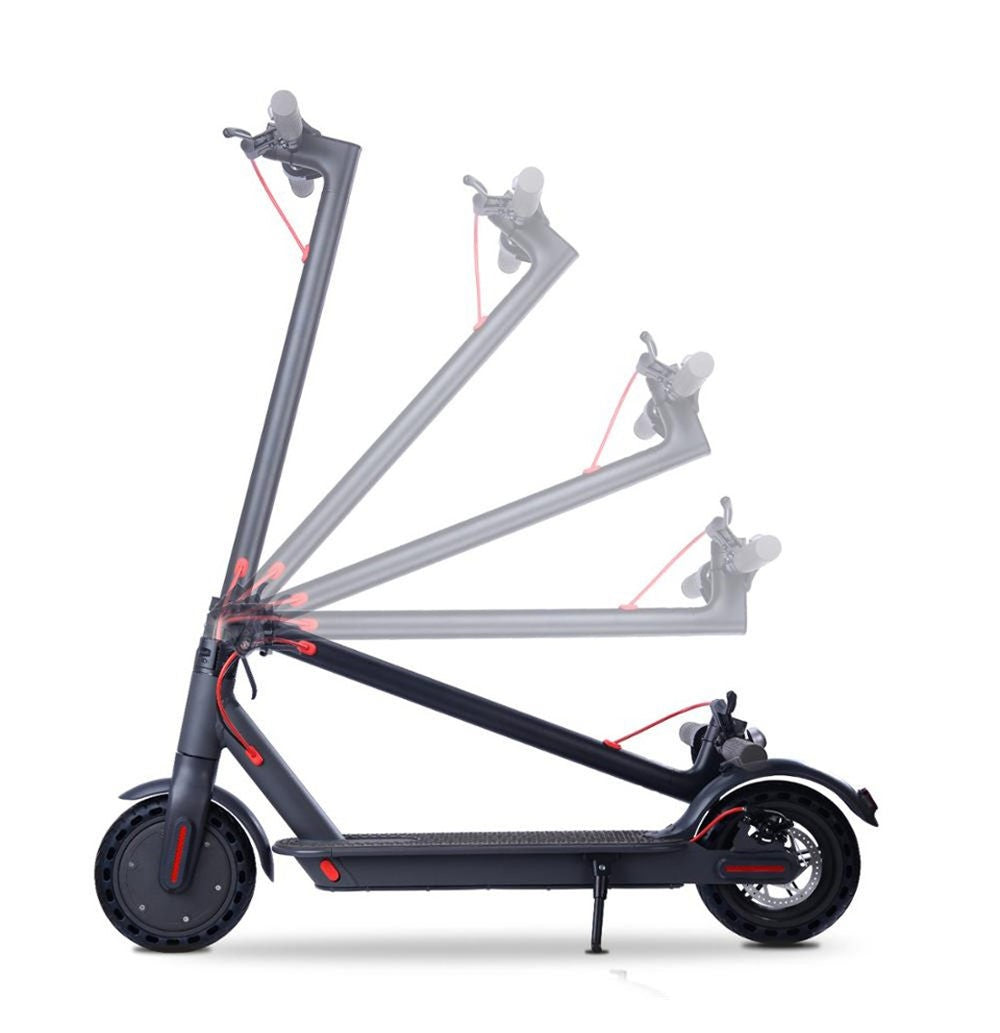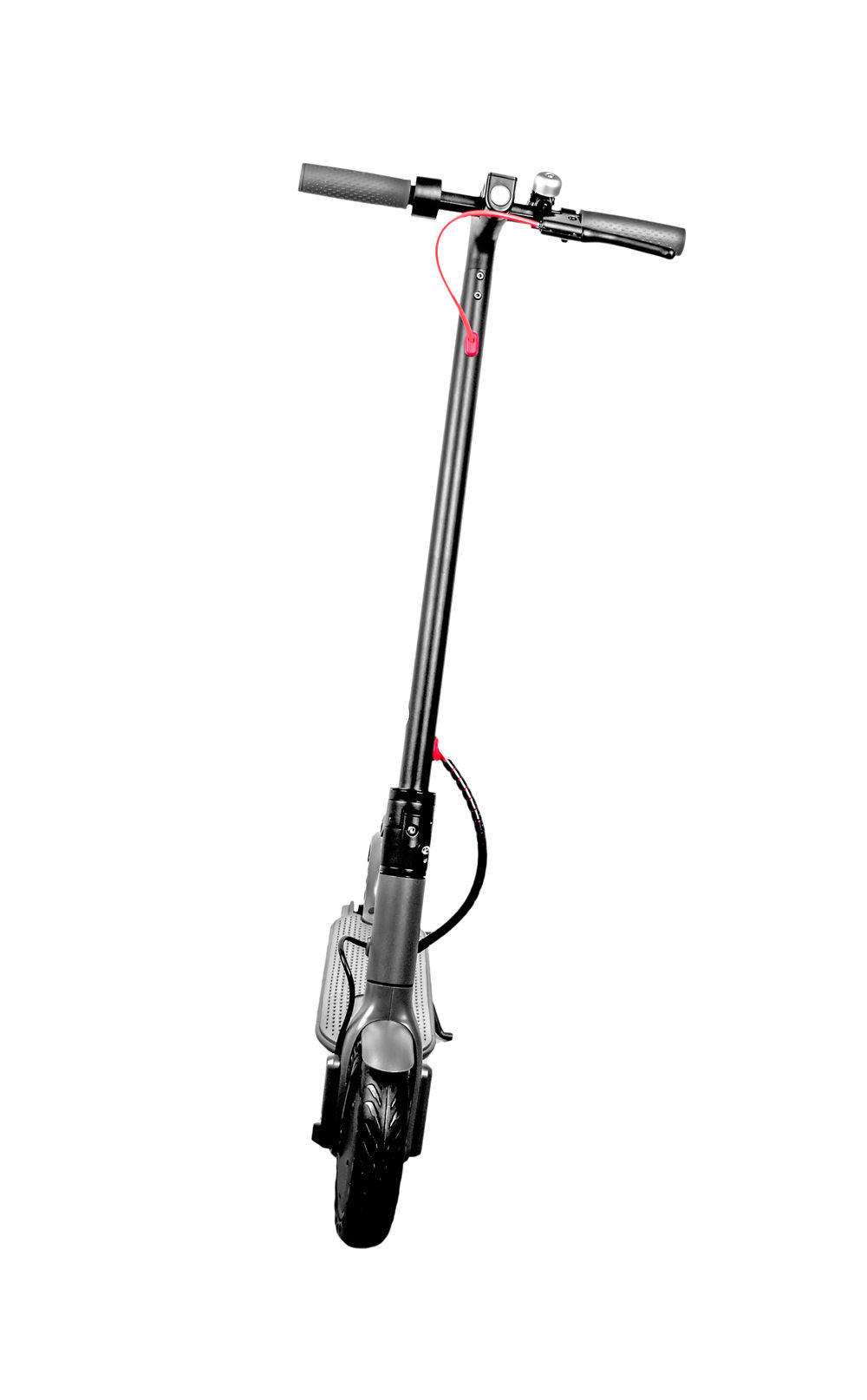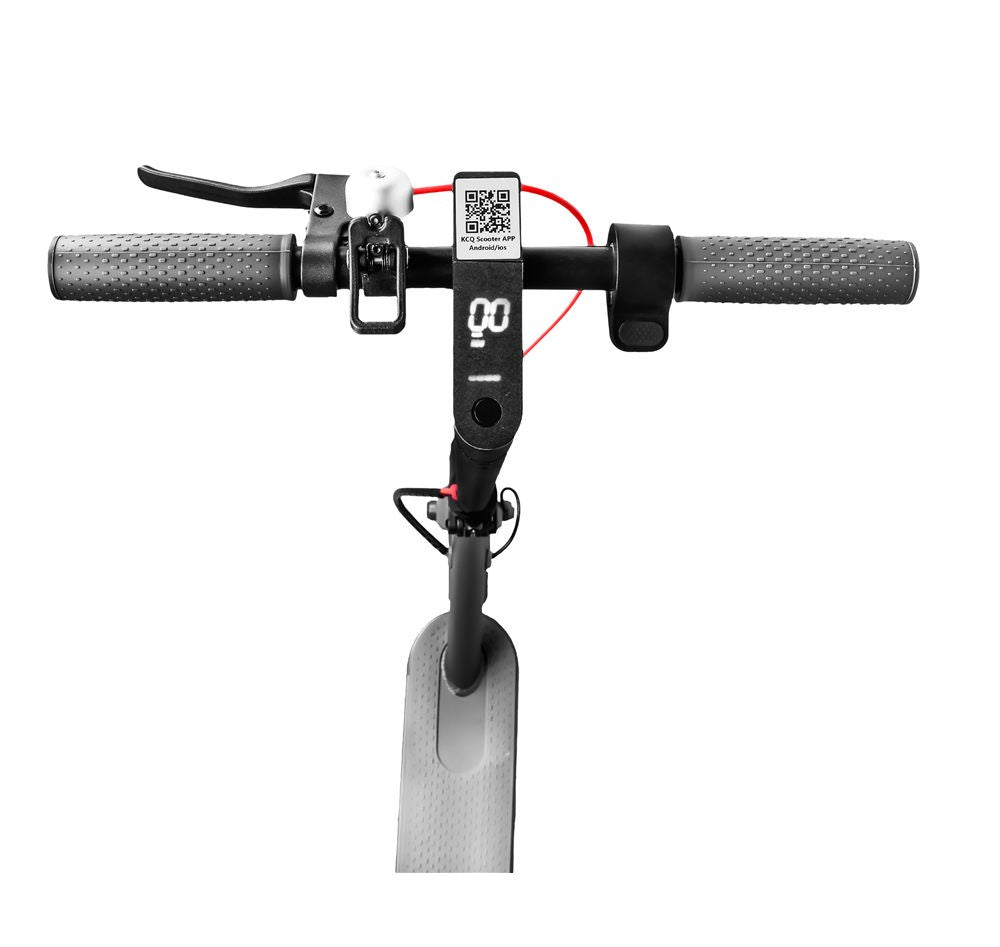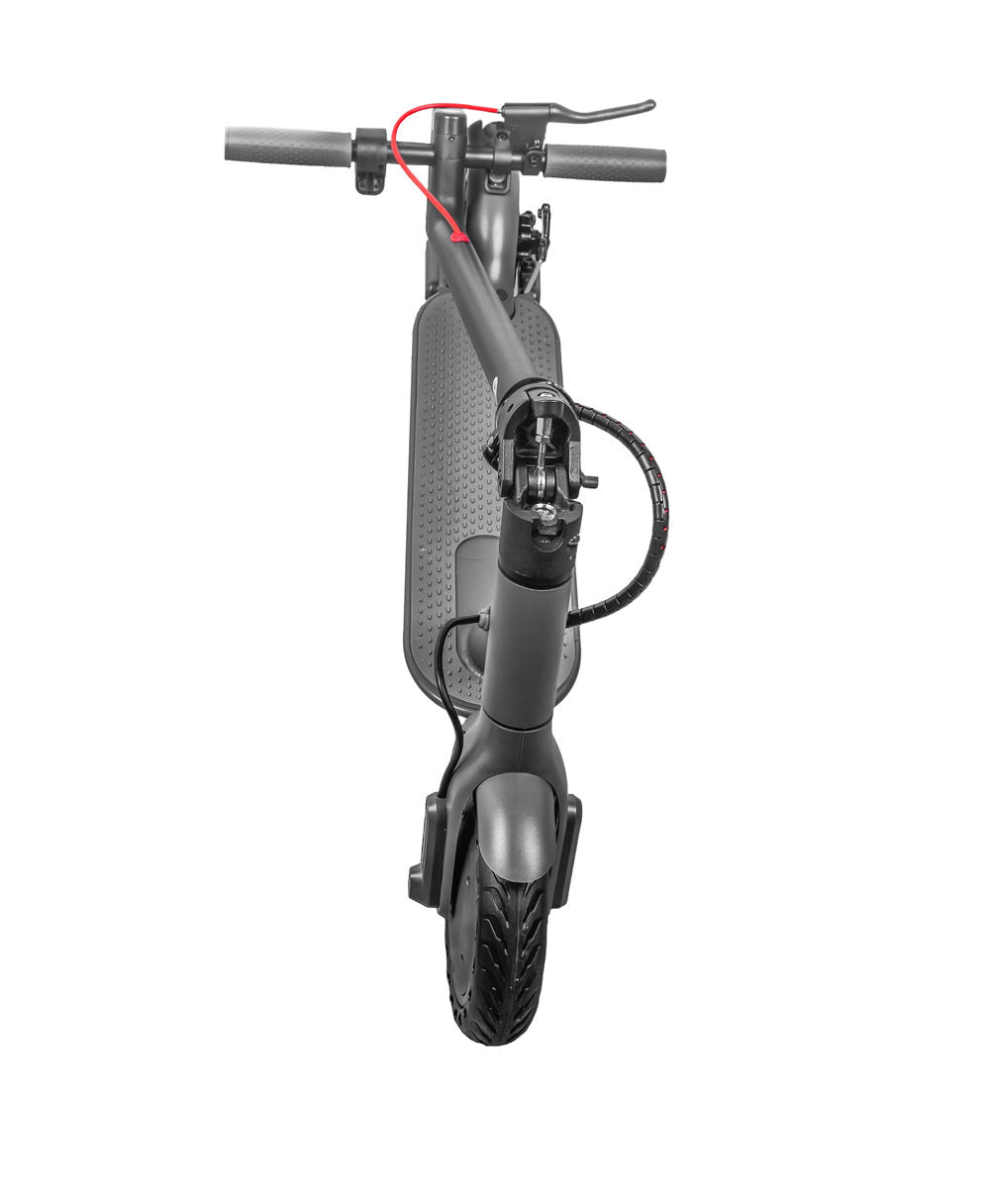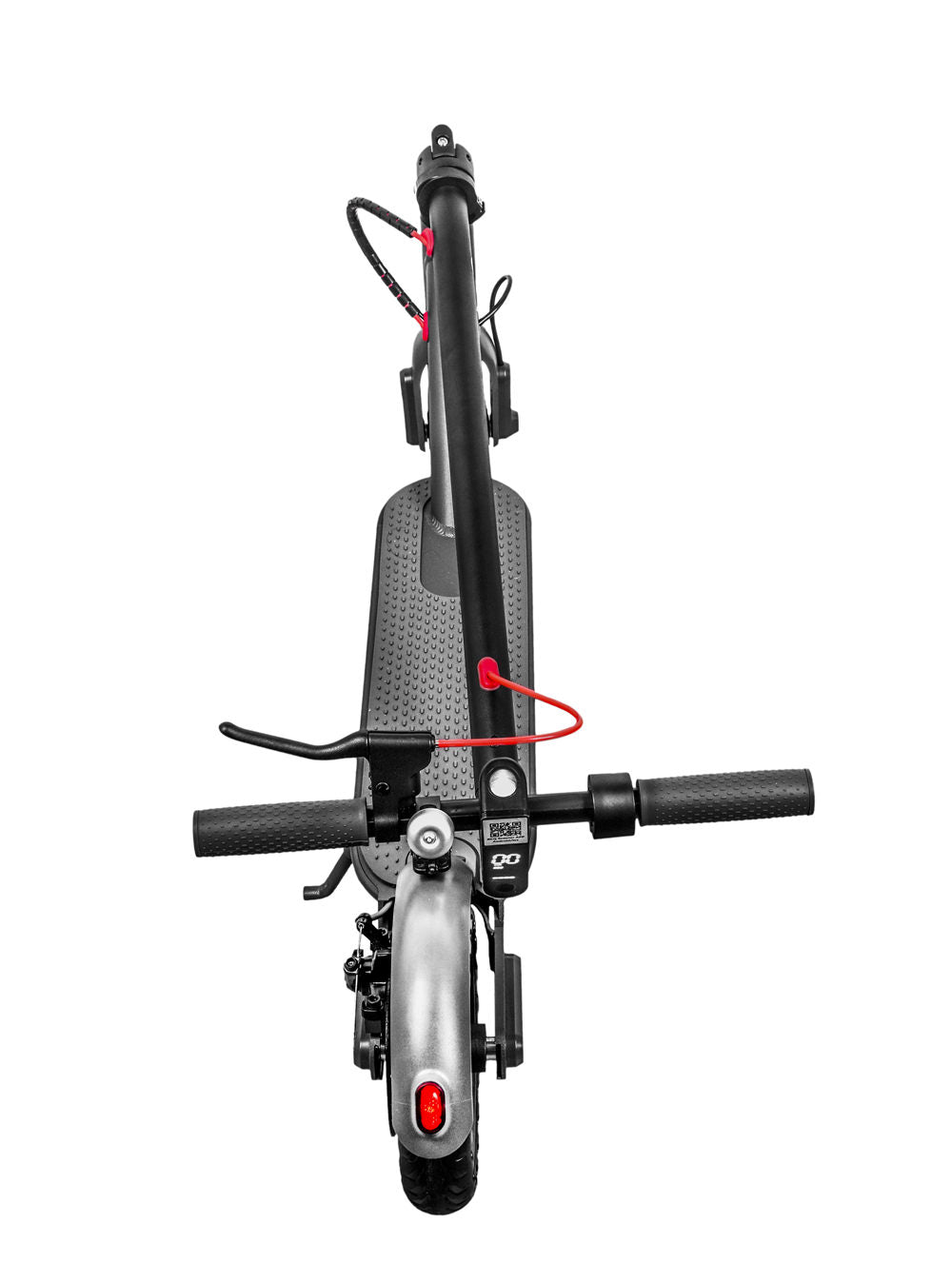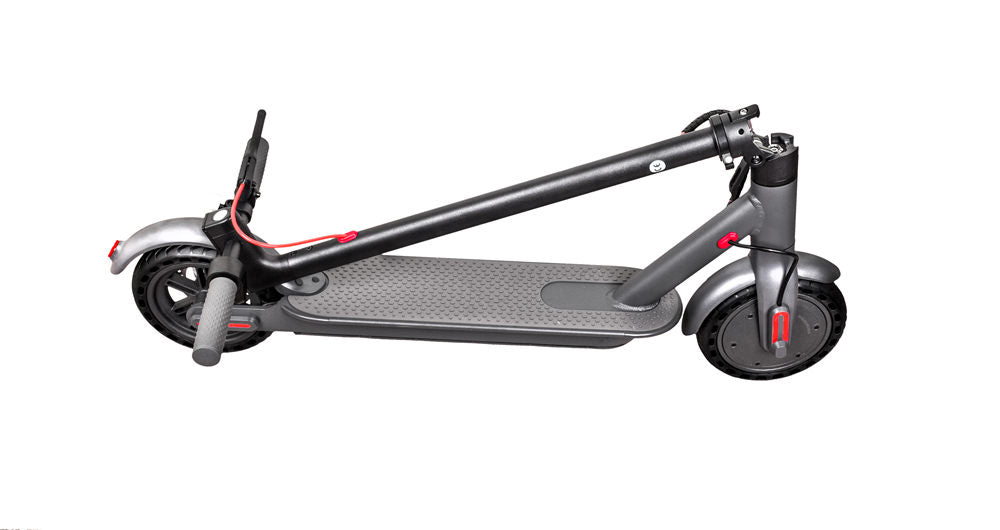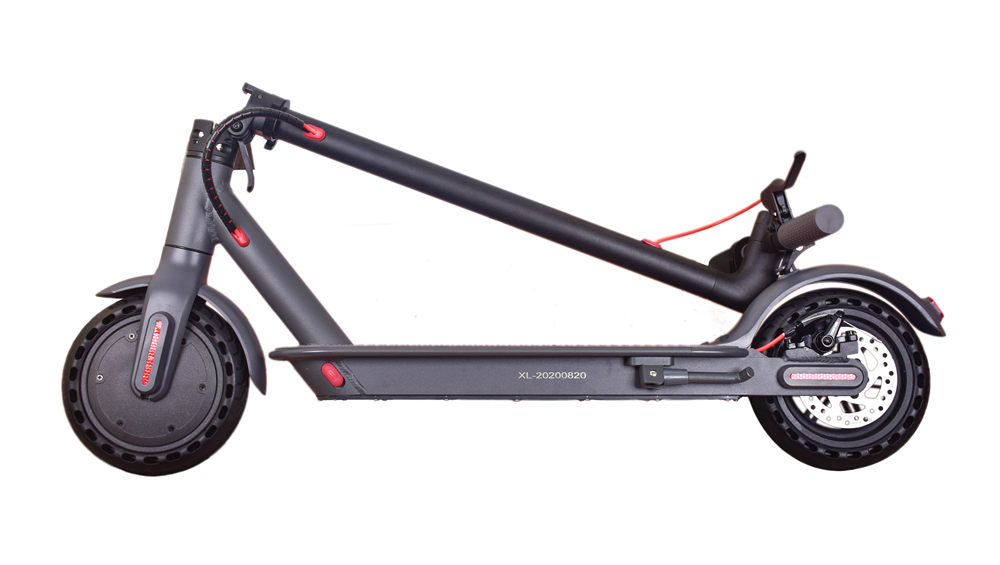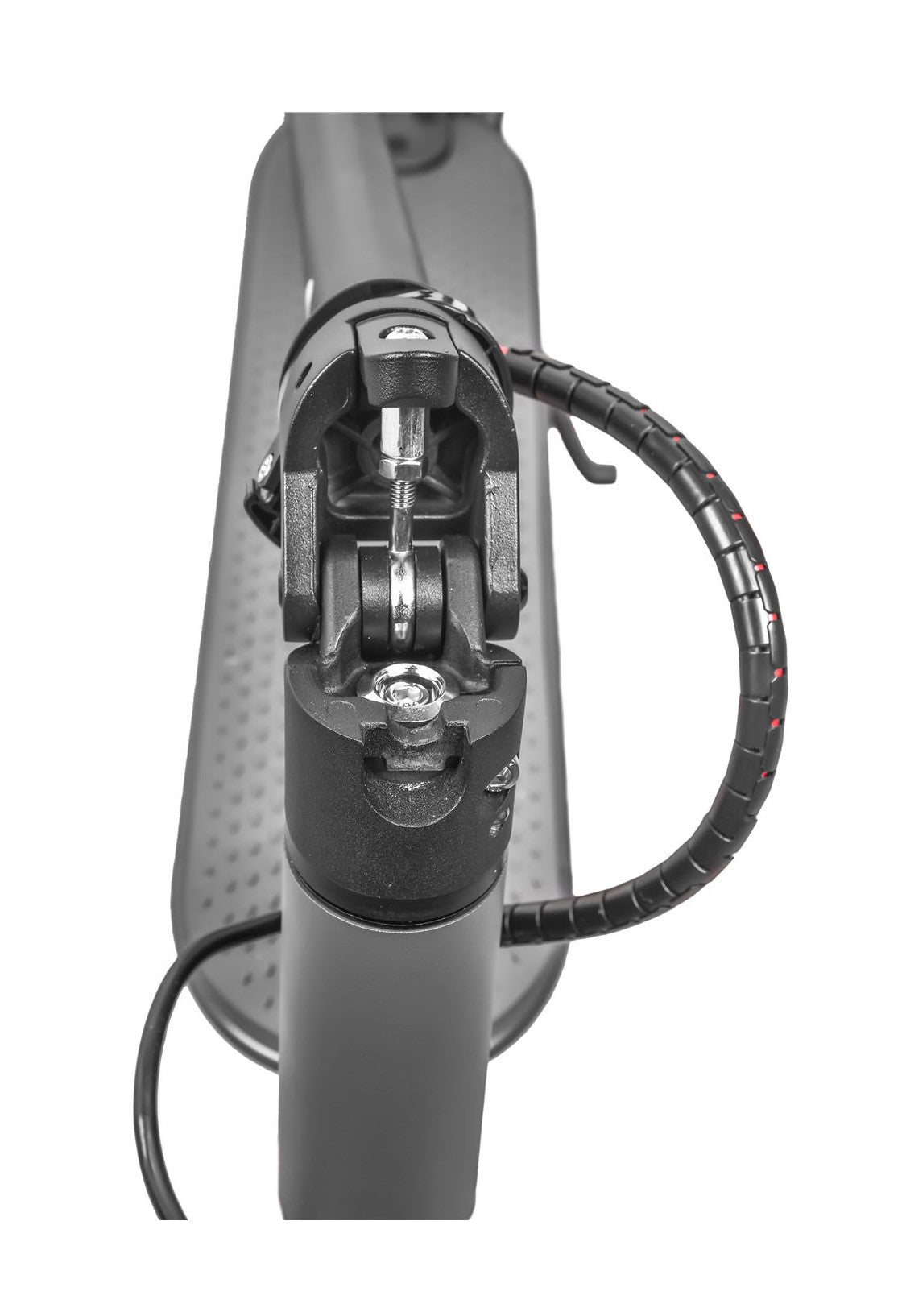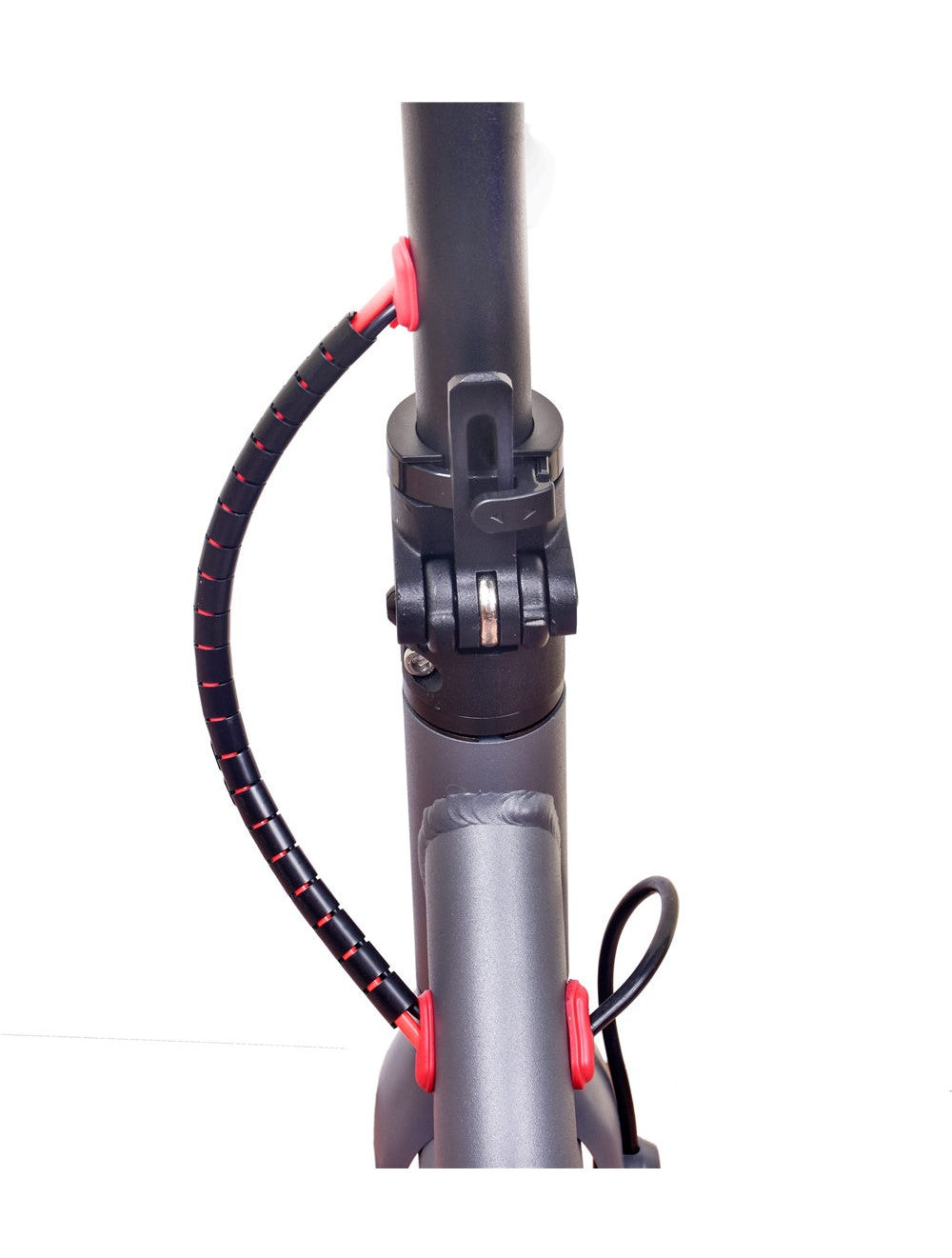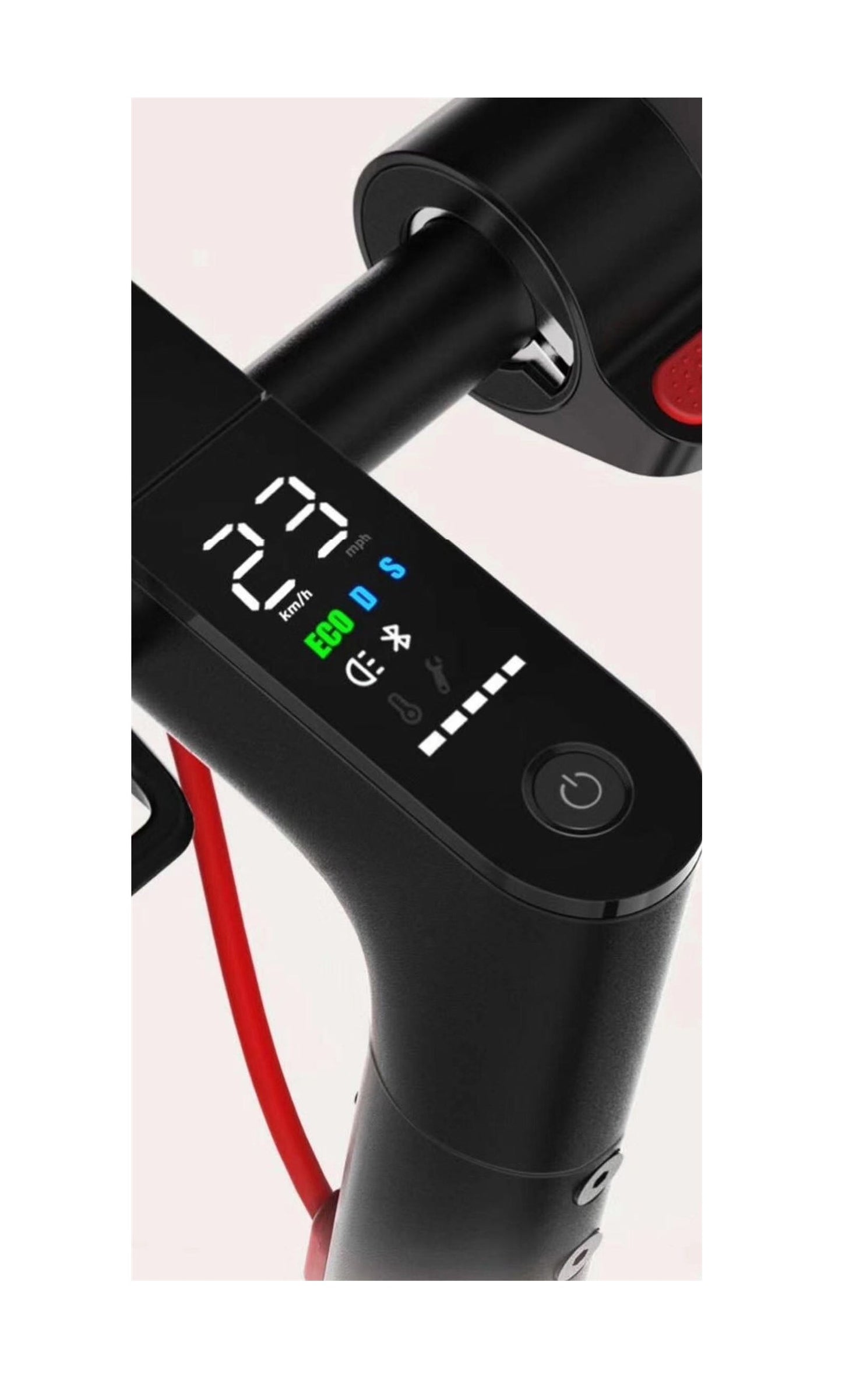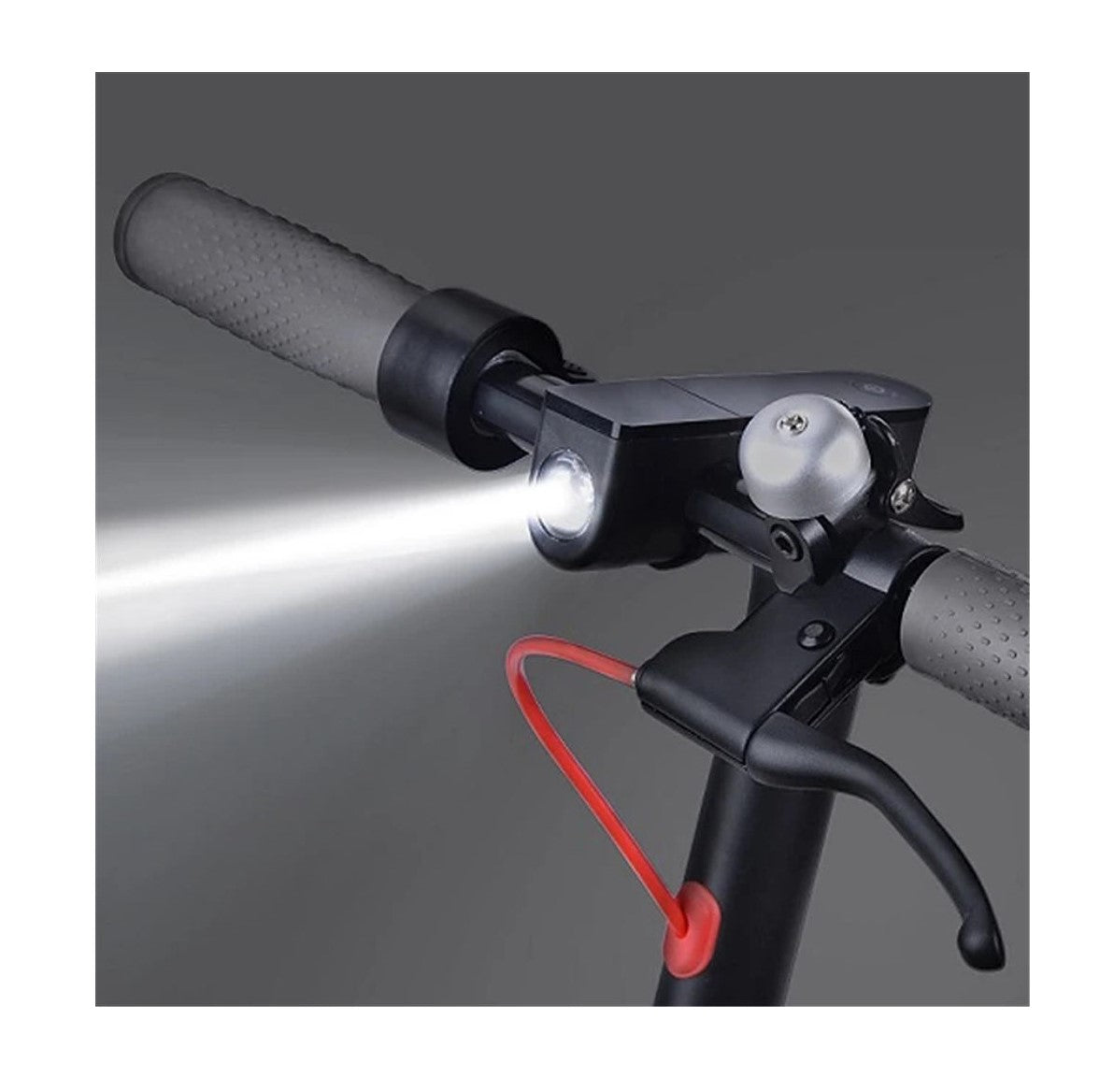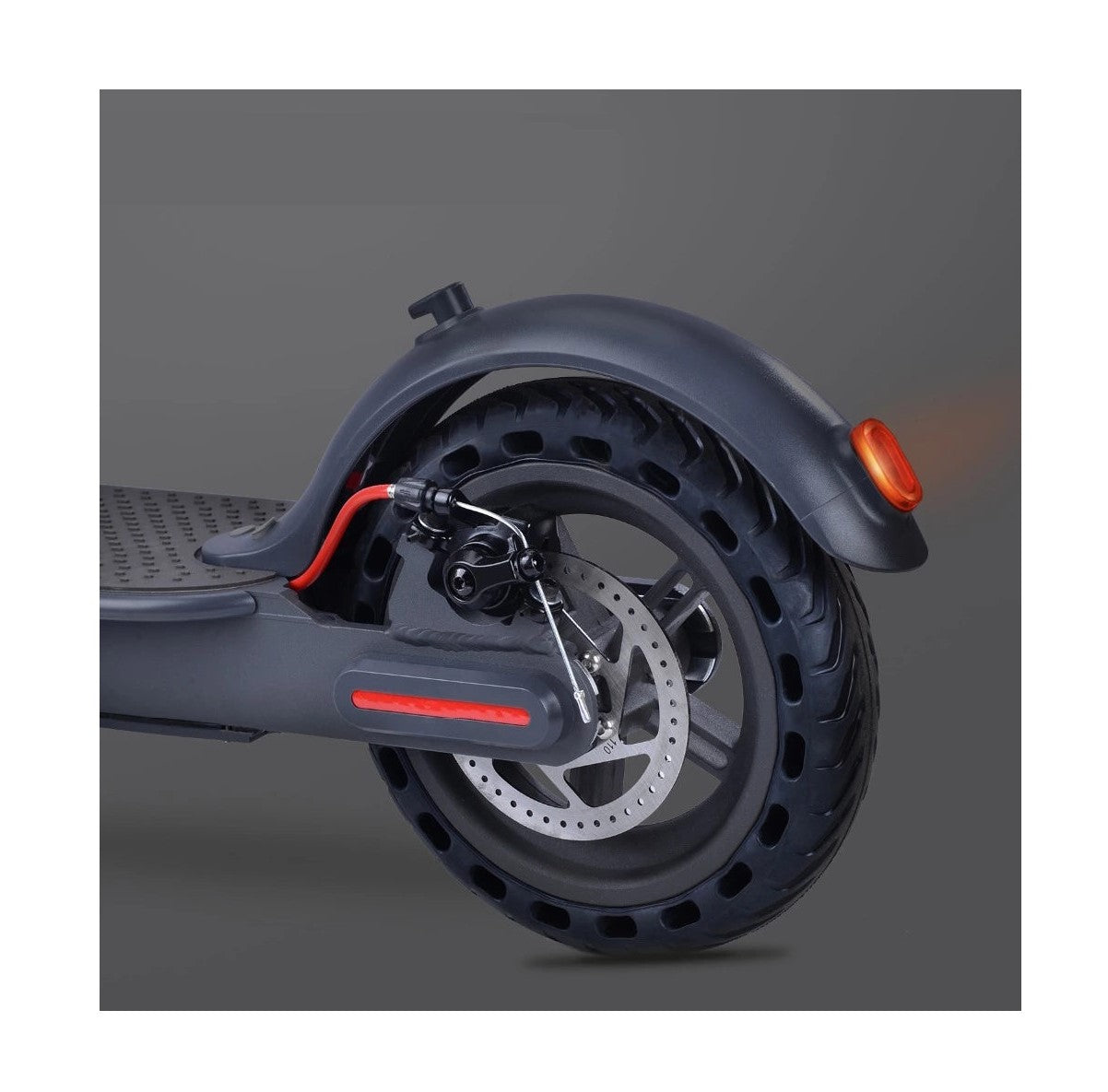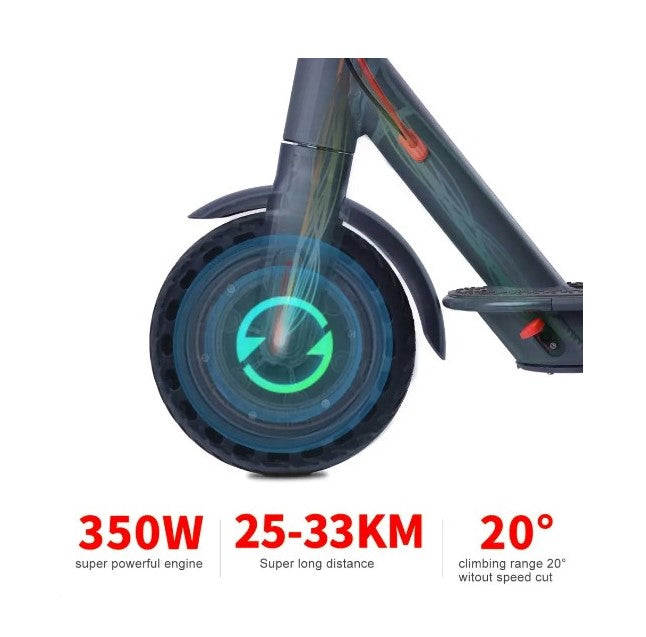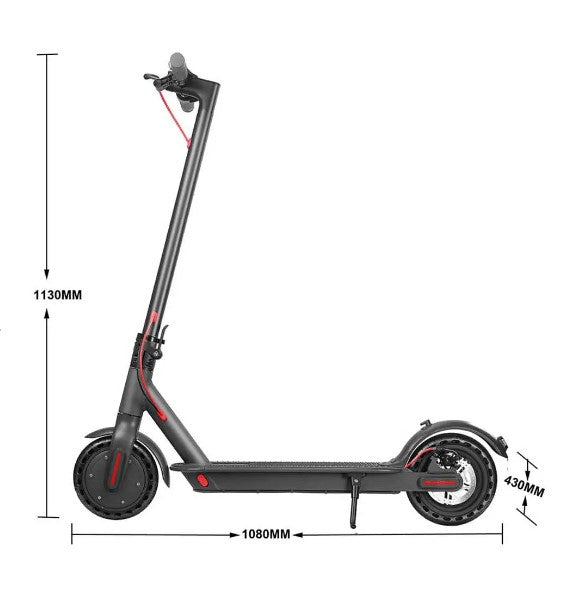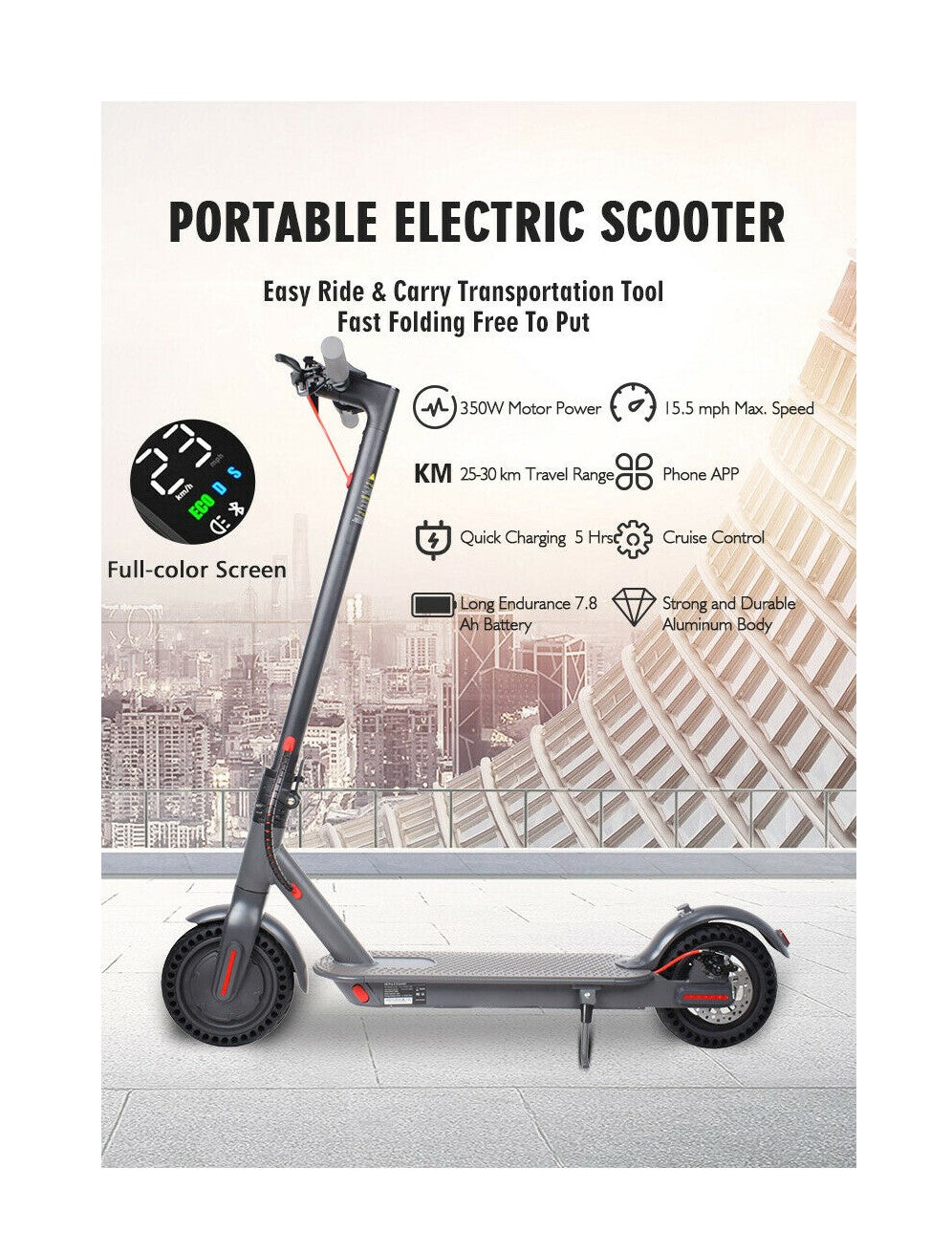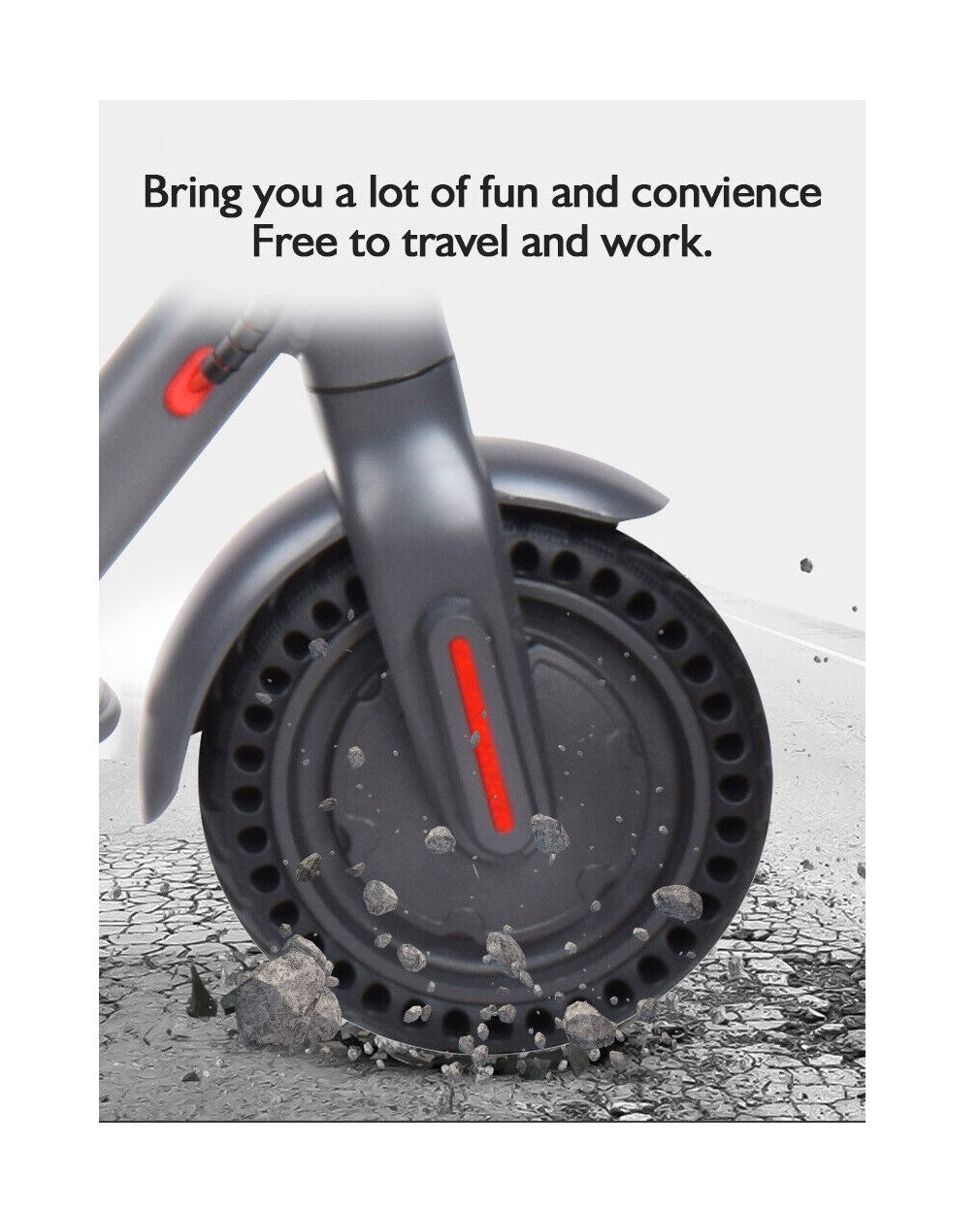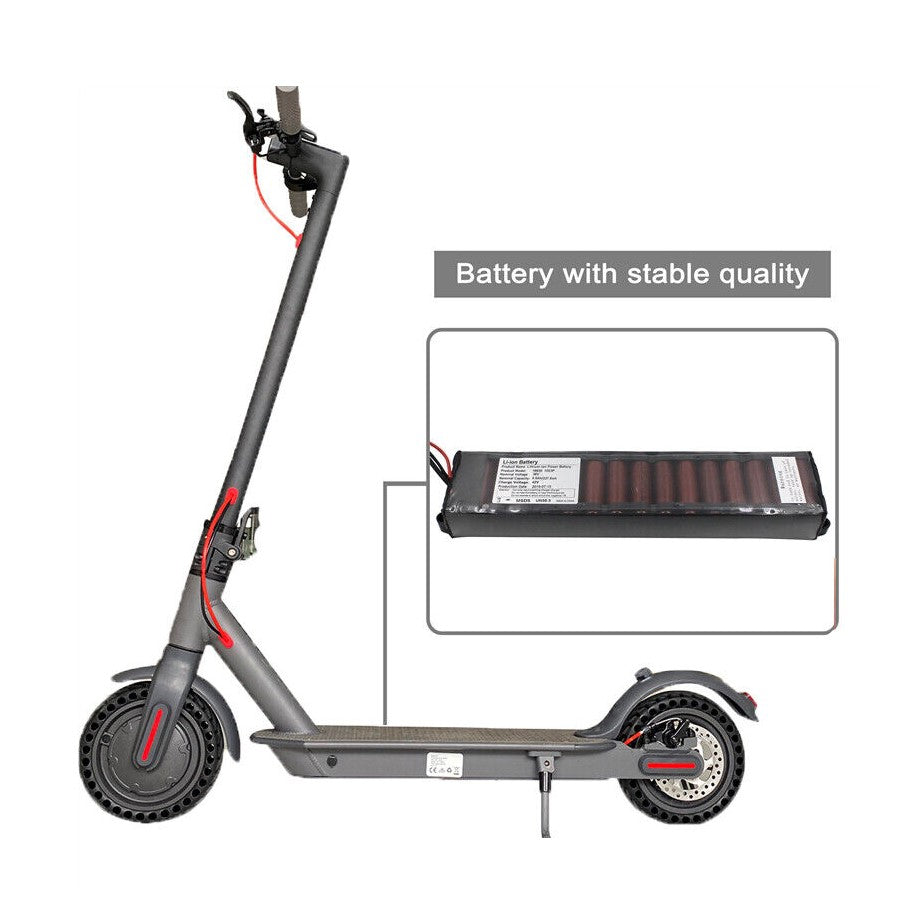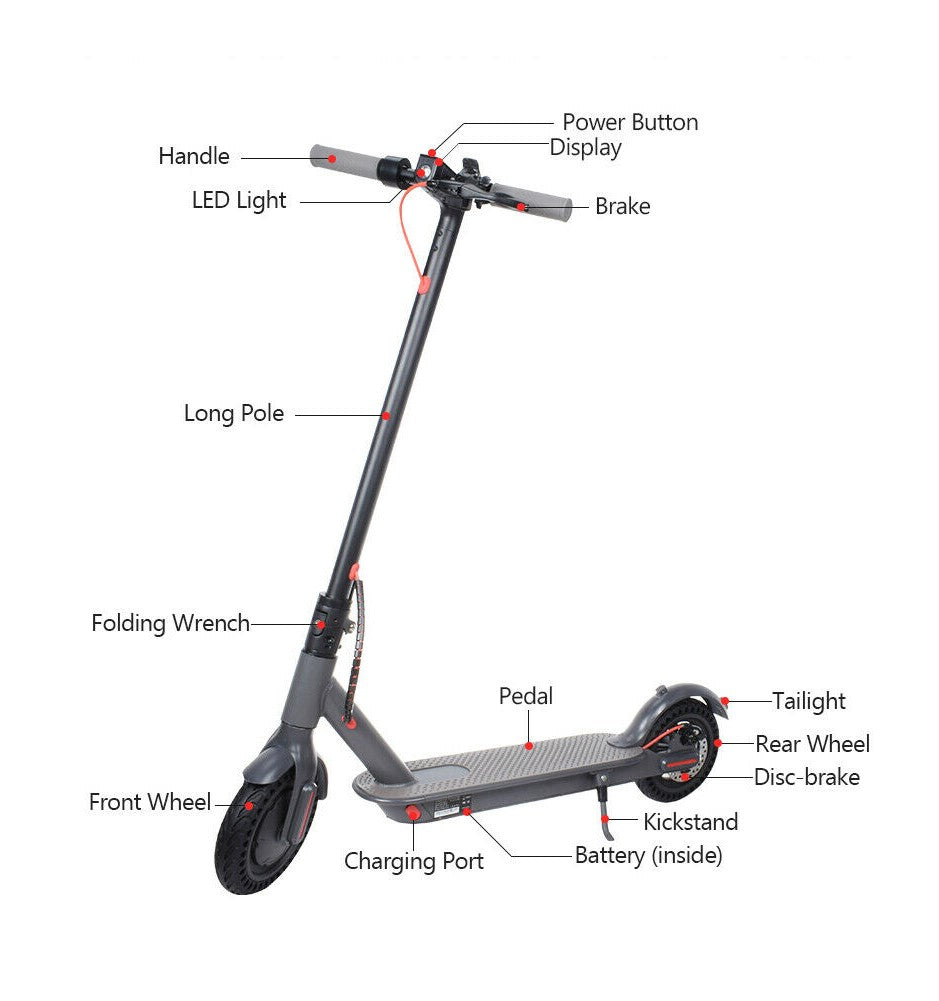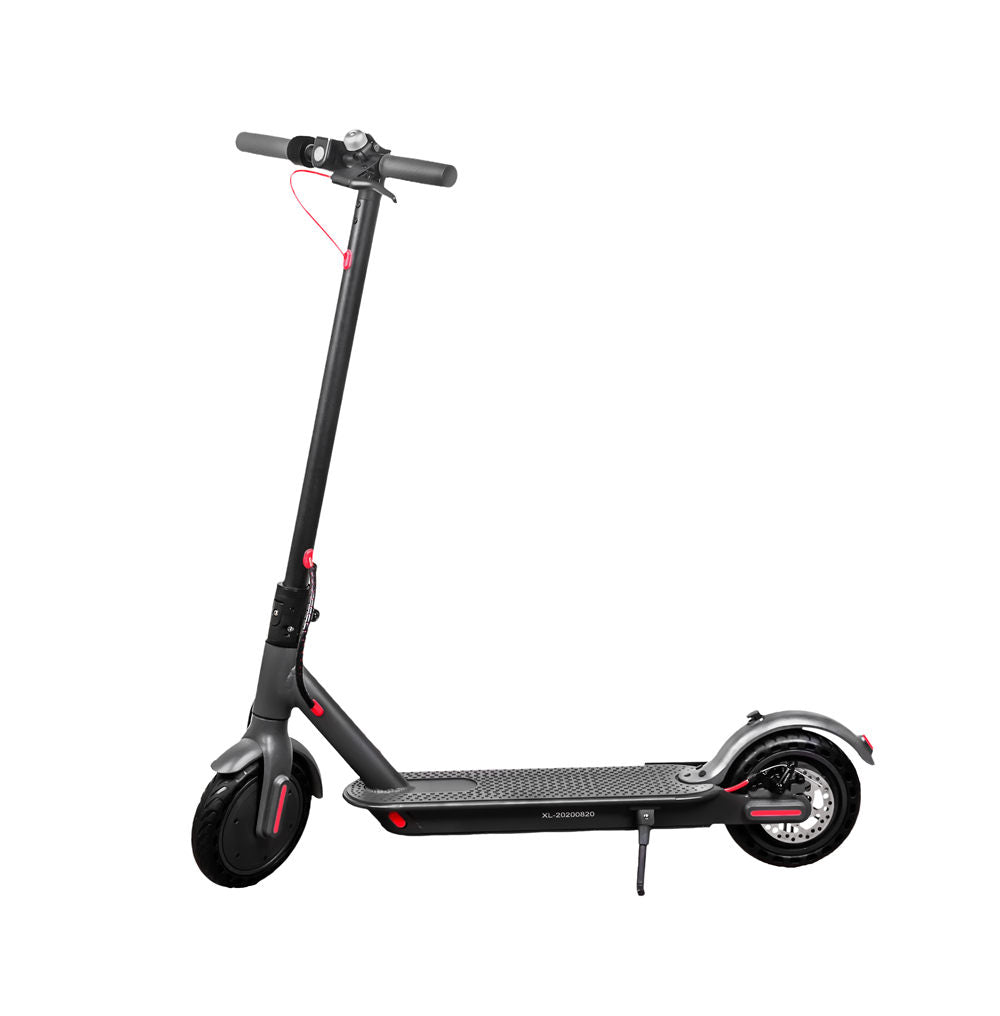 Electric Scooter - D8 Pro