Sku:
Vendor: Cowboy World
Profit Wireless Speaker (P30)
Product Description:

Portable retro ultra-portable, iron mesh, and plastic body.
Support inserted after the first broadcast function.
Support editing from the repeat/ single repeat function.
Support for couplet function.
FM Radio.
The built-in HiFi amplifier (8W).
The 2.5-inch stereo full-frequency loudspeaker.
A large caliber passive subwoofer effectively enhances the bass effect.

Product Specifications:

The power amplifier output power: RMS 6W.
Power amplifier signal to noise ratio: 70dBA.
Distortion(%) less than or equal to 1%.
Frequency Response: 100Hz - 18KHz.
Audio Input: USB, TF Card.
Volume control knob to adjust the pattern.
Speaker: Outer Diameter 2.5 inch, antimagnetic 4 ohms.
Input Power: Lithium polymer rechargeable battery or external DC5V, 1500 mAh, 3.7V.
View full details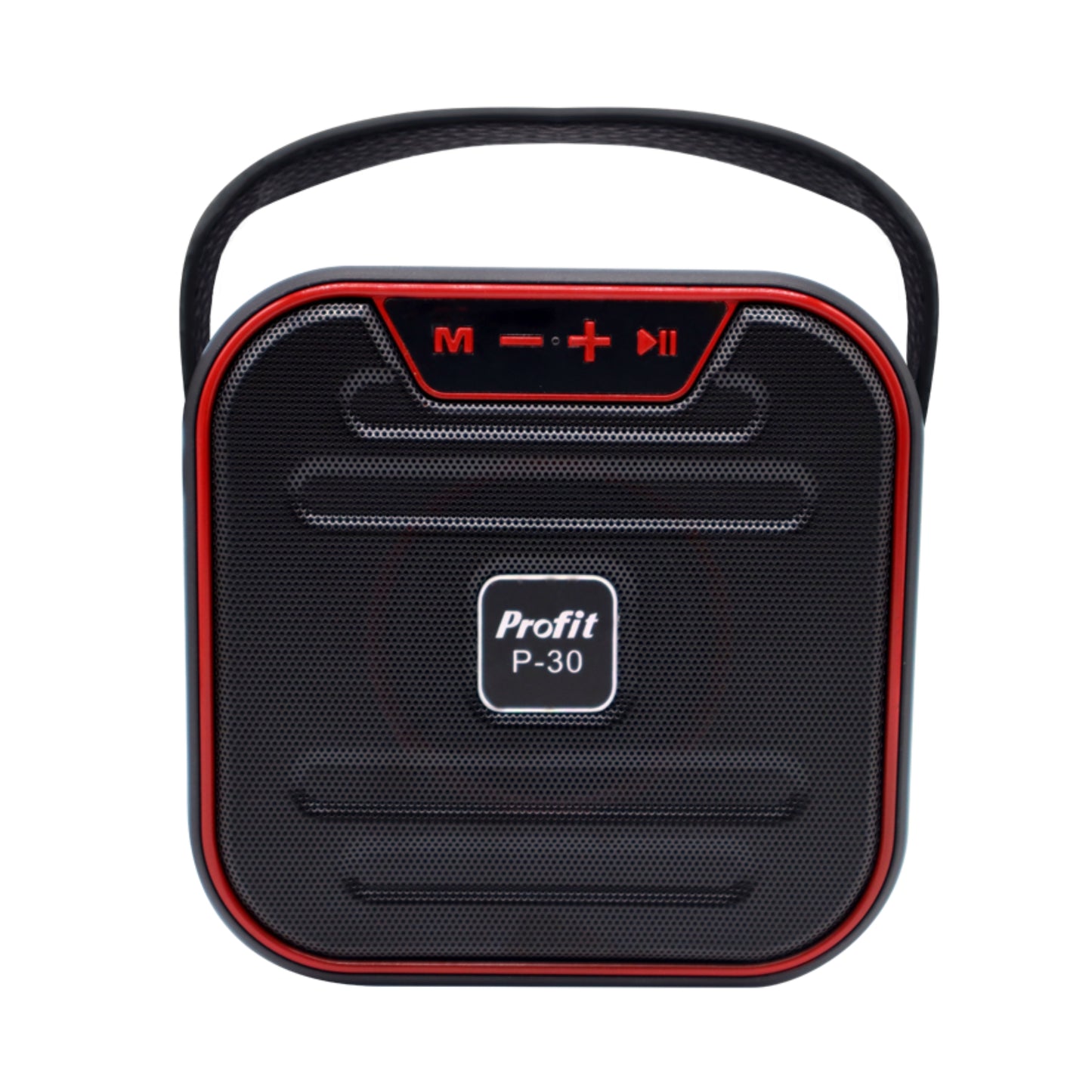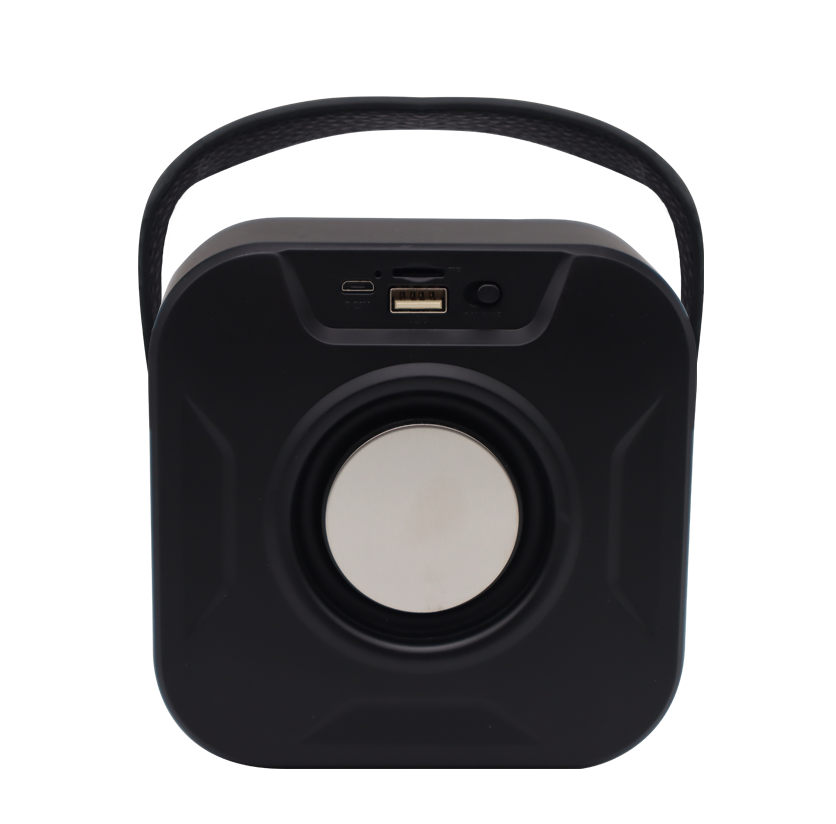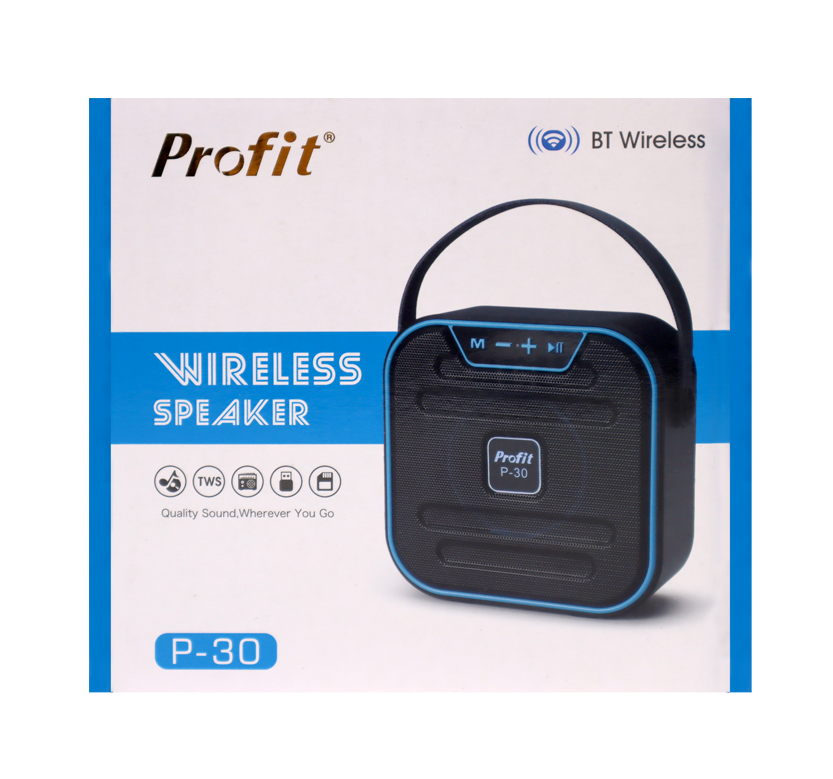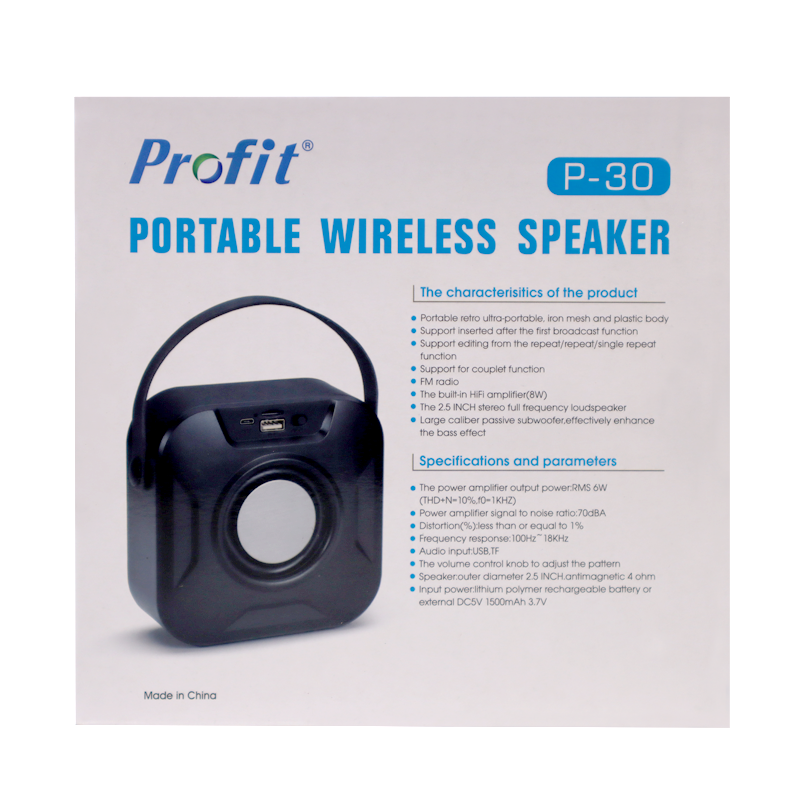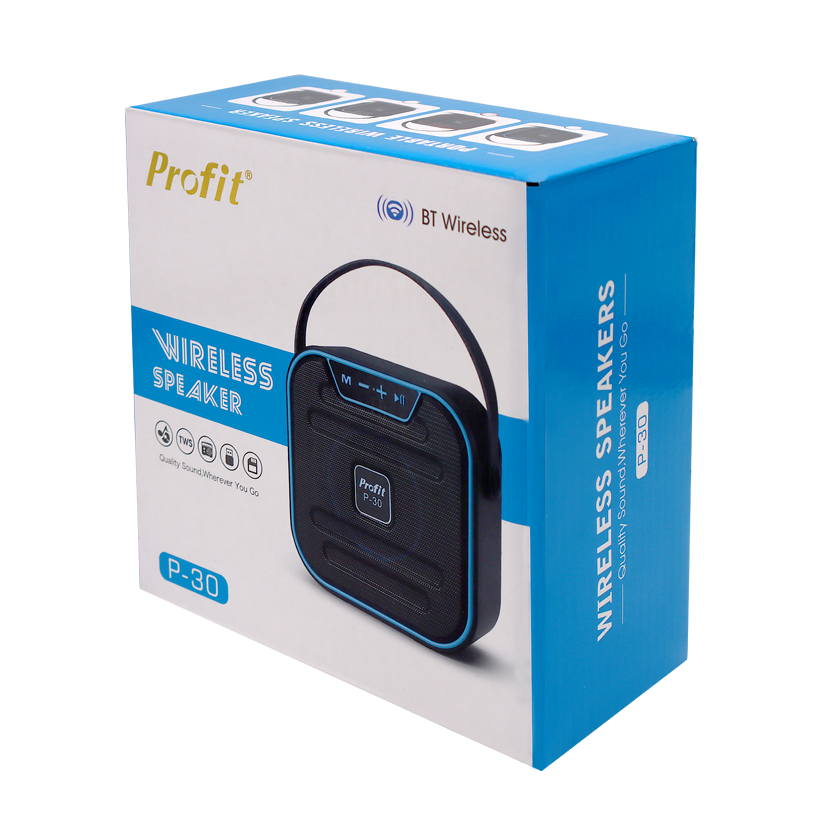 Profit Wireless Speaker (P30)