Sku:
Vendor: Cowboy World
Power Case for iPhone 11 (6800 mAh)
Product Description:

Easy to Charge and Sync: Remove the top cover and slide the iPhone 11 into the bottom of the battery case to start charging. Amazing sync-through technology that can sync your iPhone 11 to your laptop, Mac Book, or PC without taking off the battery case.
DOUBLE POWER CAPACITY: With a high huge capacity design, this iPhone battery case has more than 150% power, 6800mAh phone battery case can offer you extra 17 hours of talk time or 13 hours of web browsing time, ensuring your iPhone will have enough power during traveling or working outside.
Great Battery Case Design: The raised front lips & raised edges design of this iPhone 11 battery case will avoid your iPhone & camera scratching, and the hard-shell design will protect your cellphone when dropping or falling, but note that the case does not protect the phone screen.
Suitable only for iPhone 11: This smart battery case is only compatible with iPhone 11, not for iPhone 11 Pro or iPhone 11 Pro Max . 4 blue indicators show the power left as 25% - 50% - 75% - 100%, and high-quality battery chips can protect your iPhone 11 from overcharging, short-circuiting and overheating.
Package Details:  1 piece iPhone 11 protective Battery Case + 1 piece User Manual. But doesn't include the charger cable, wireless charger, or screen protection, and not waterproof.
View full details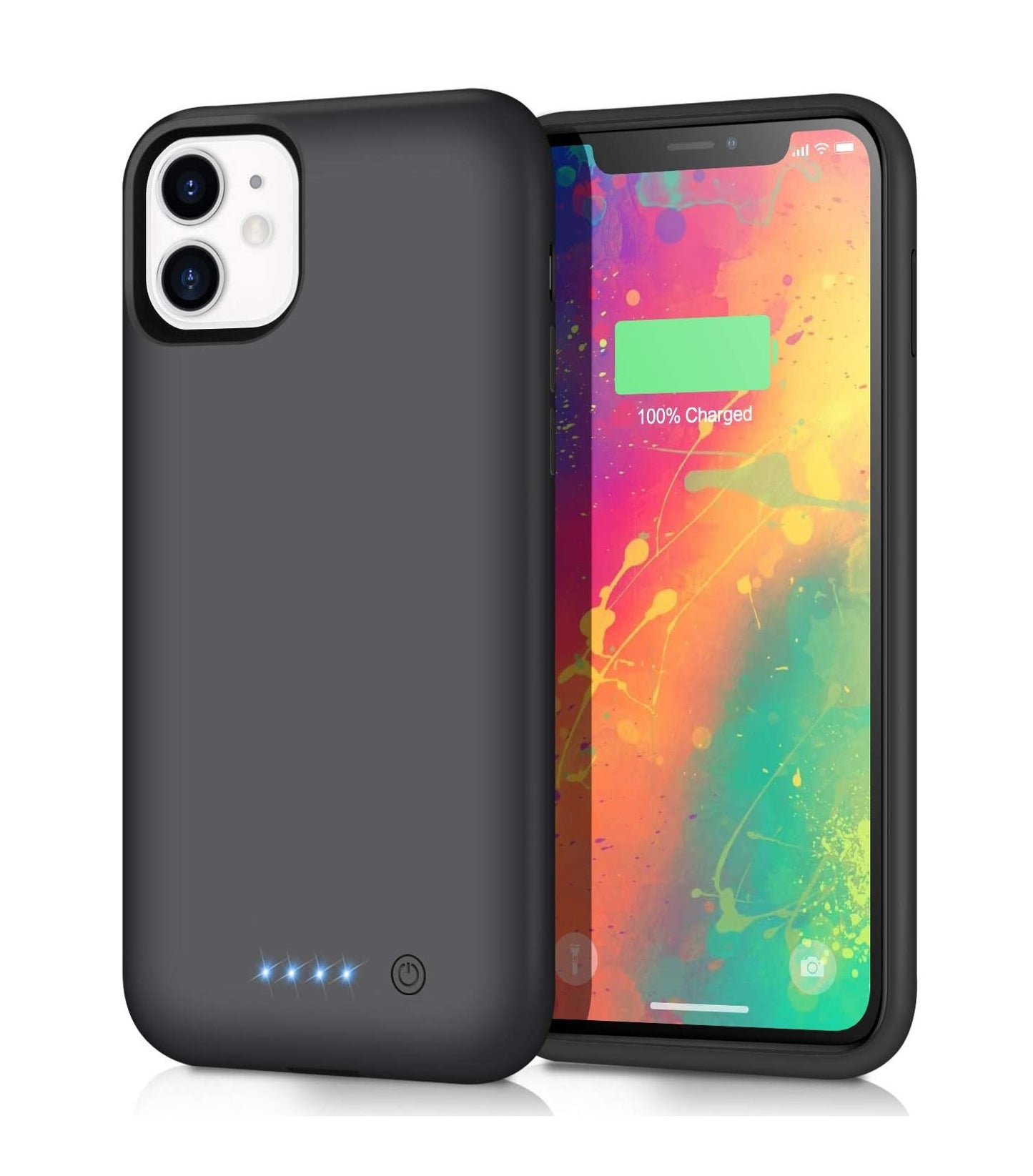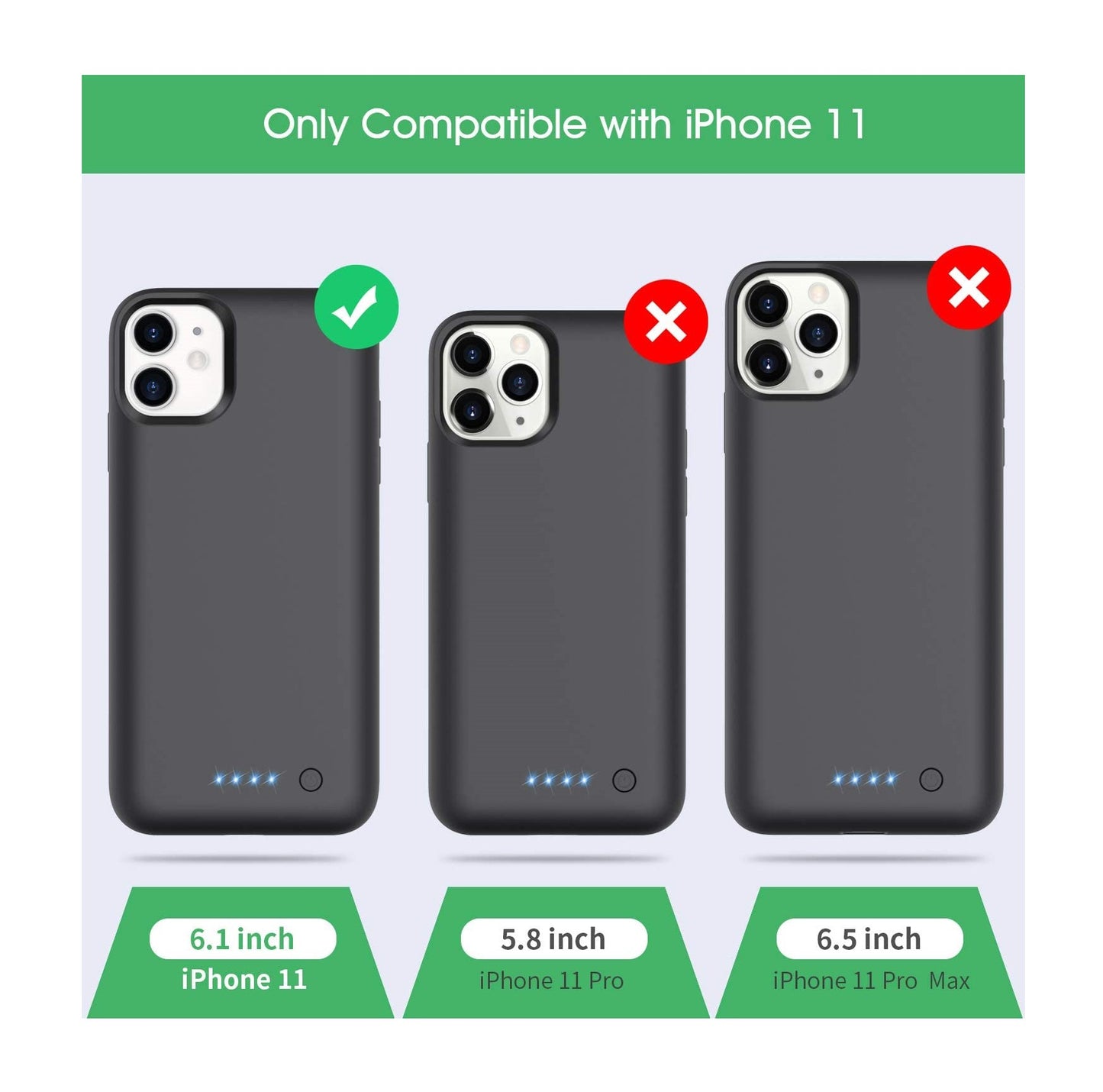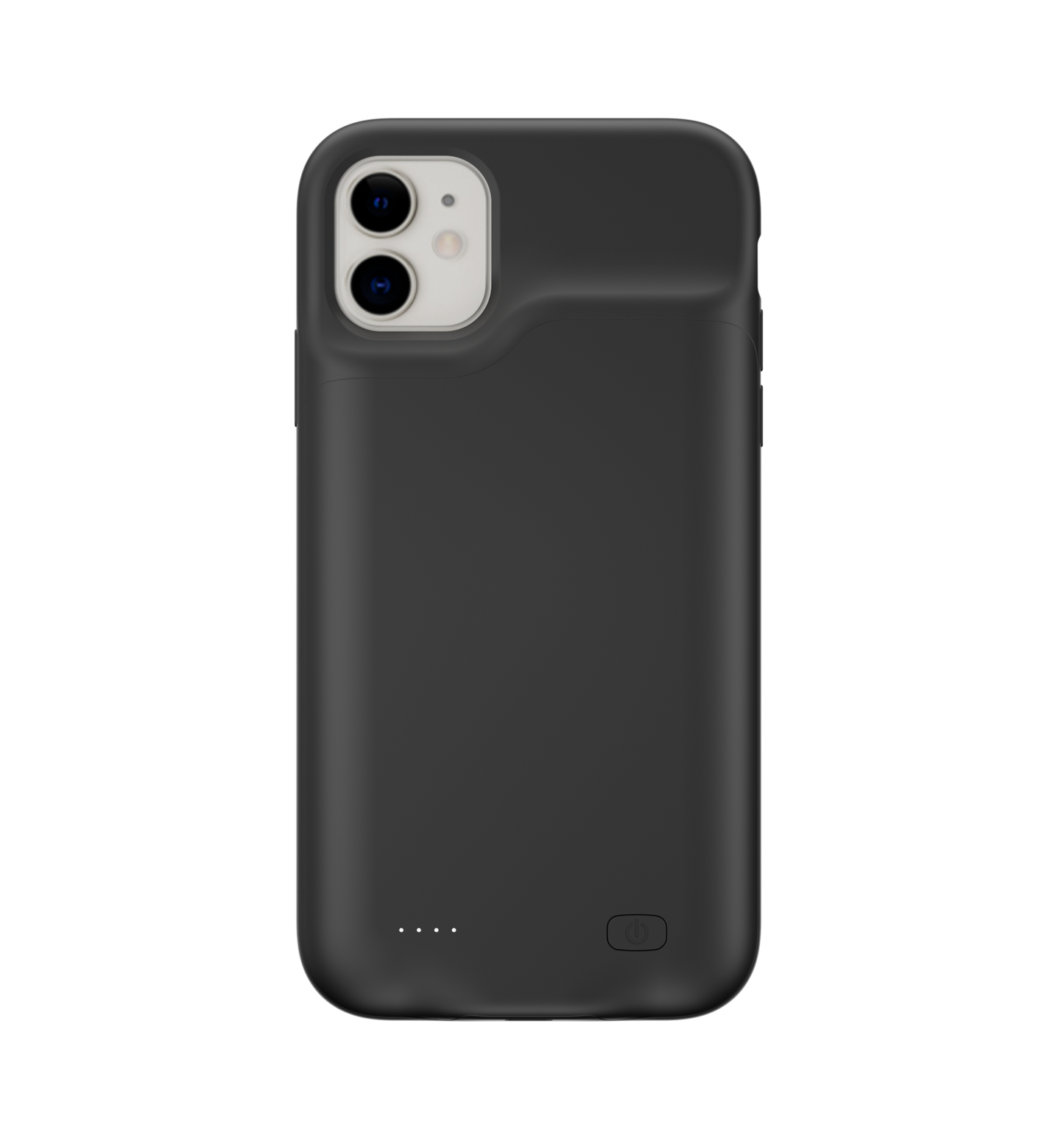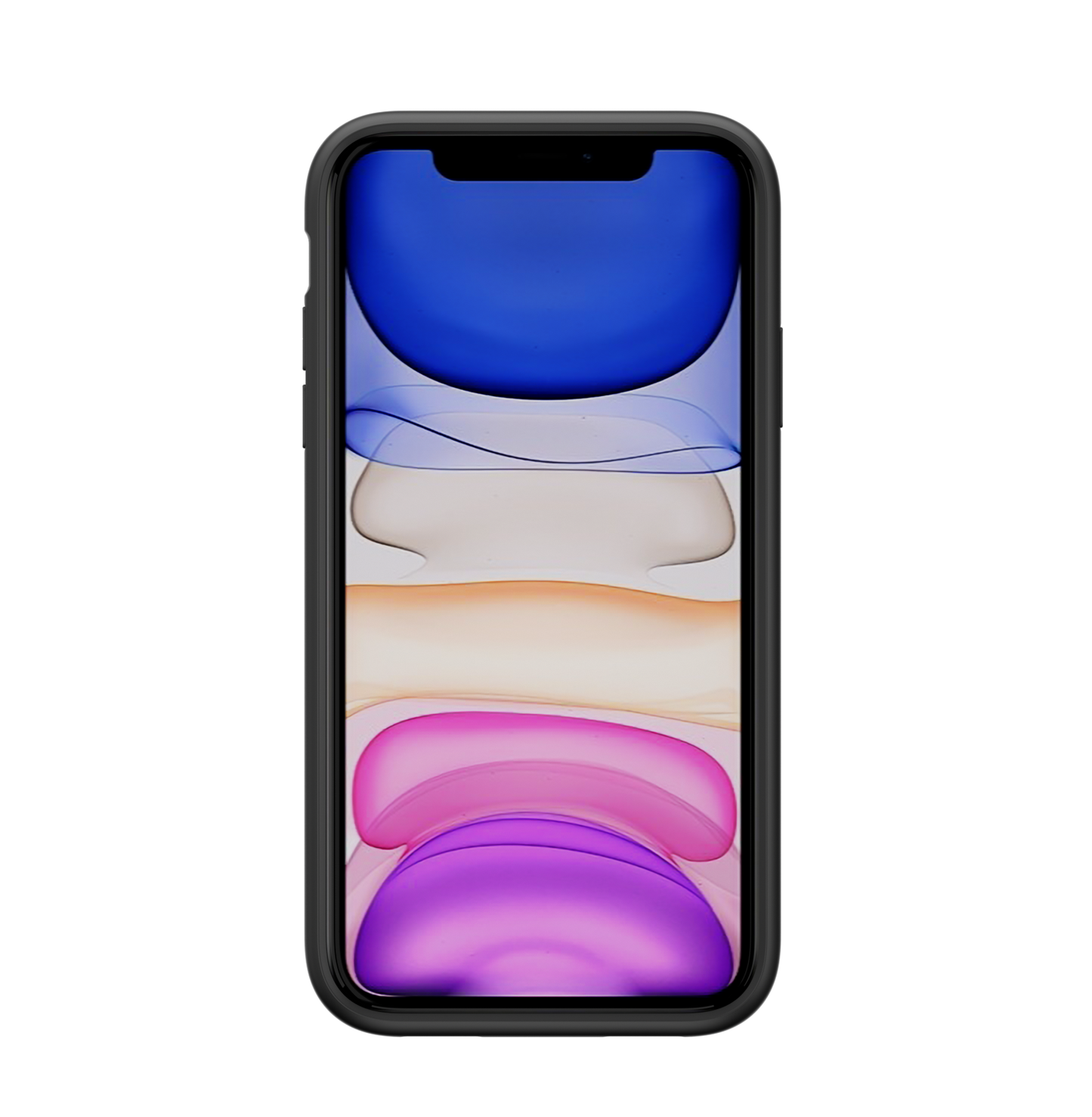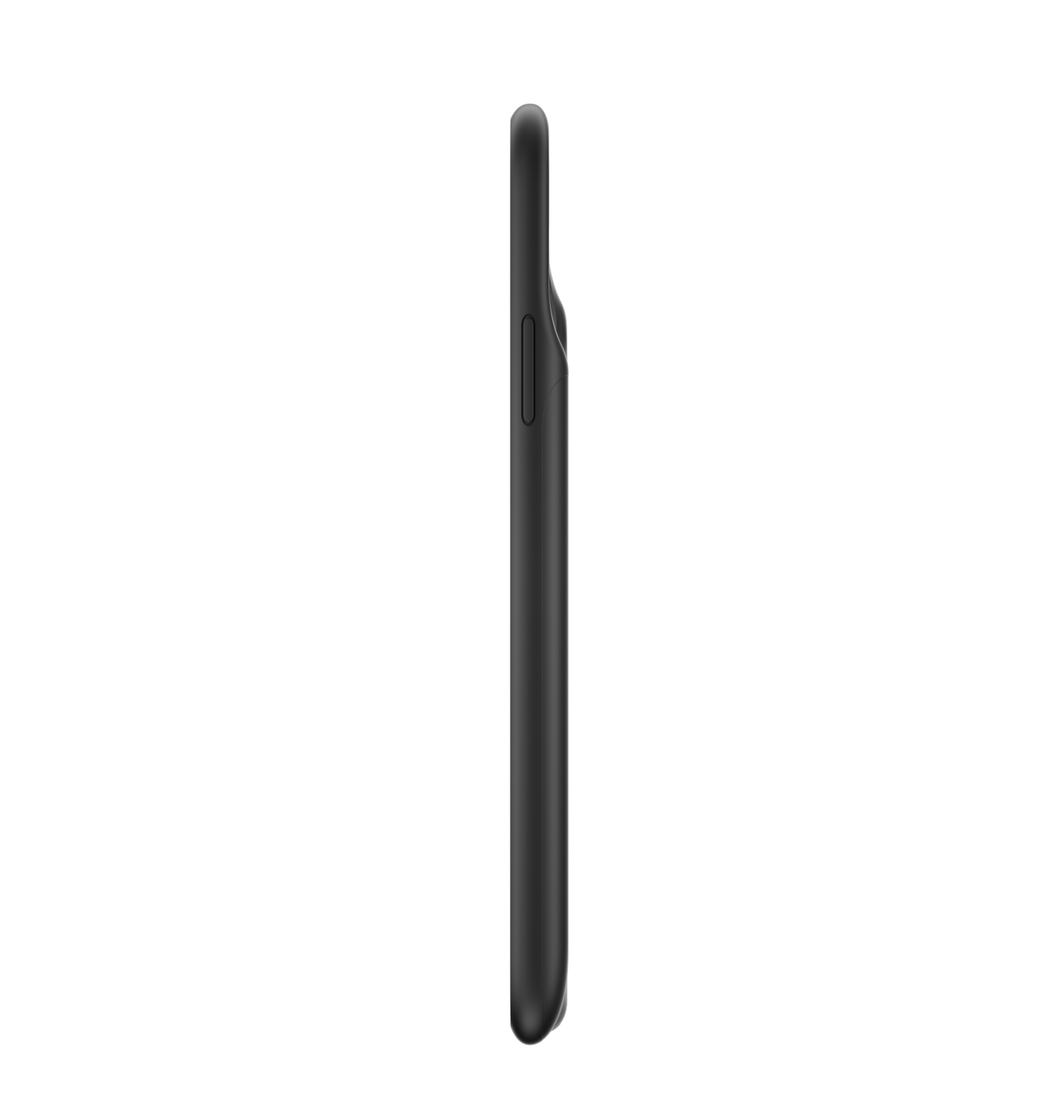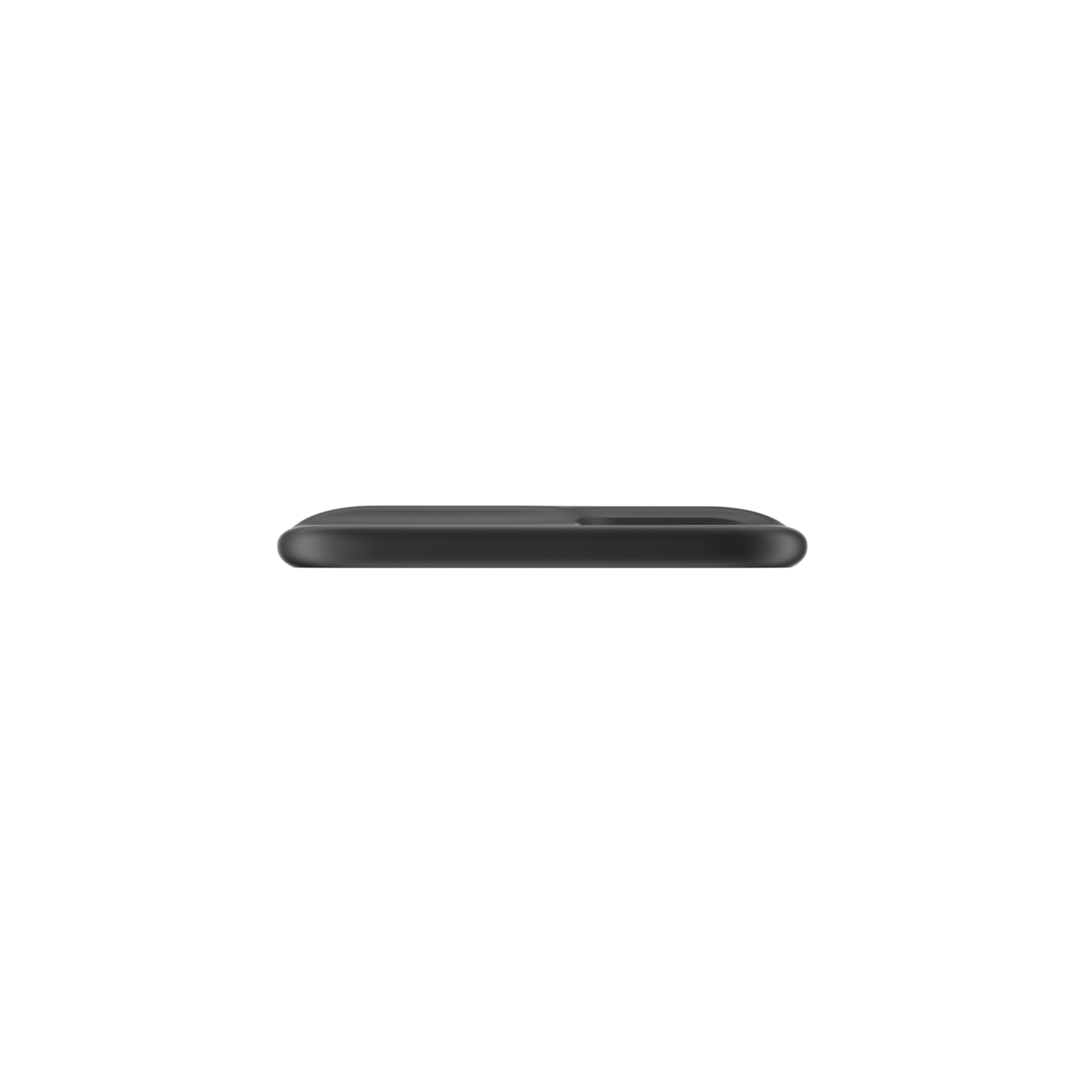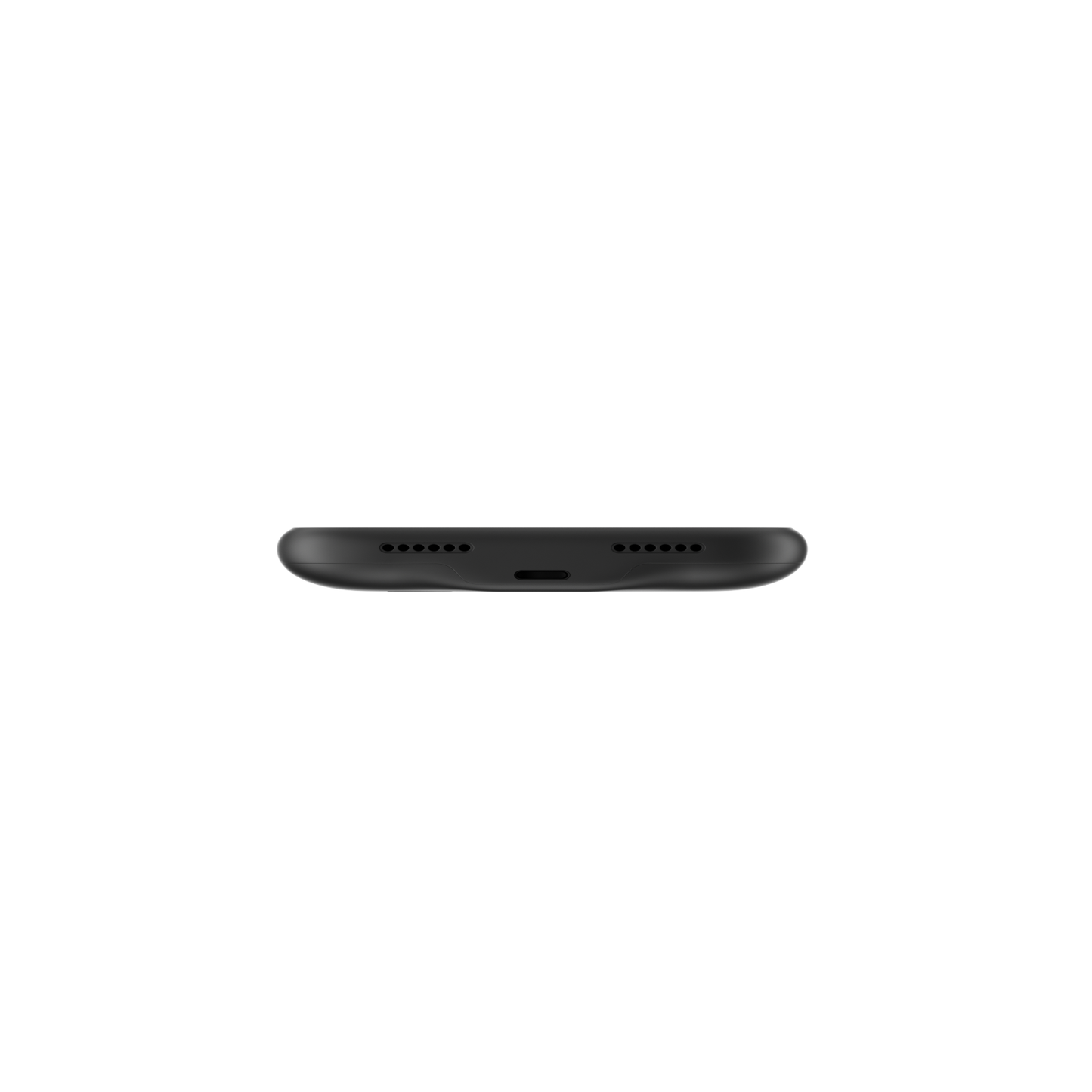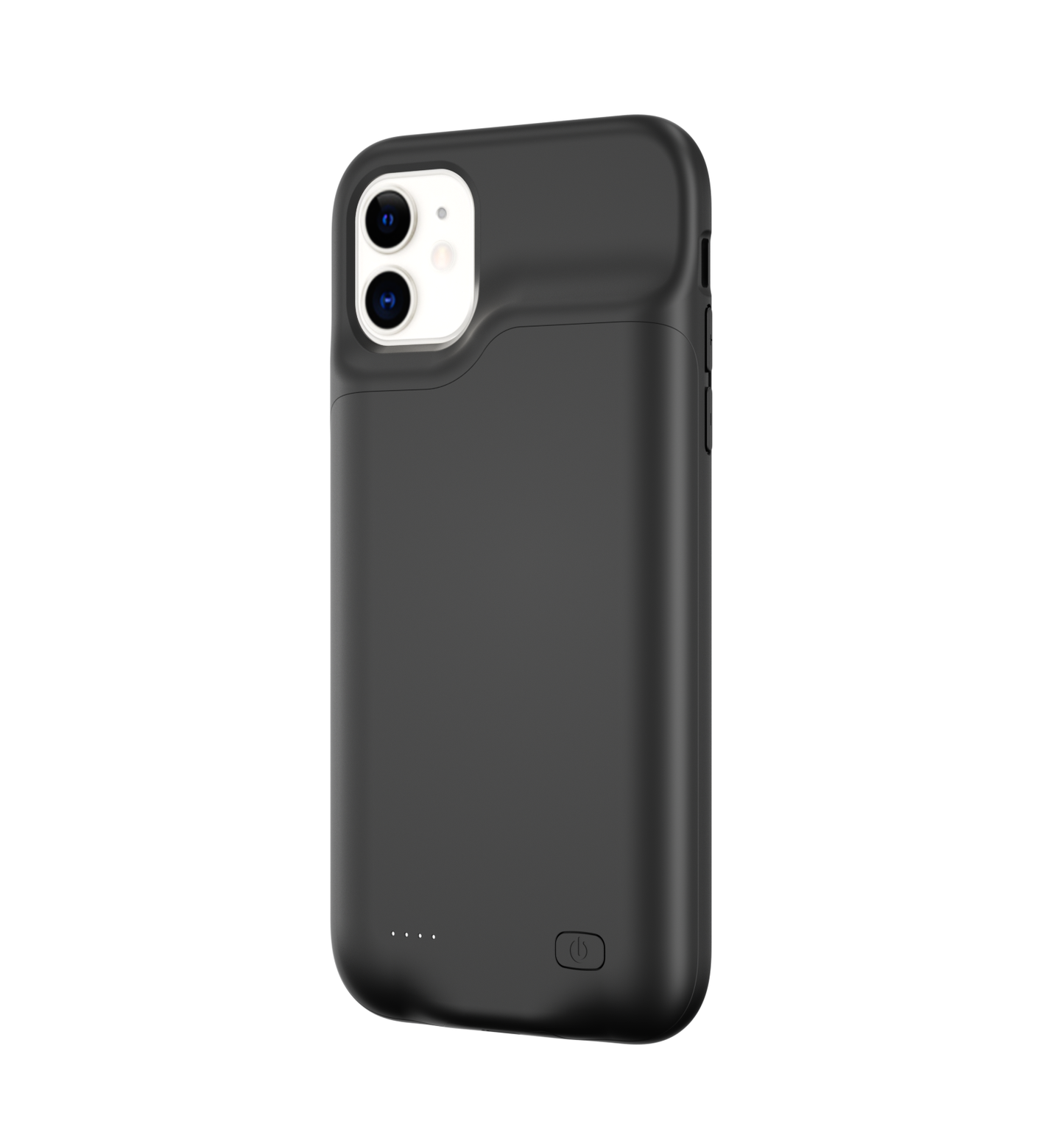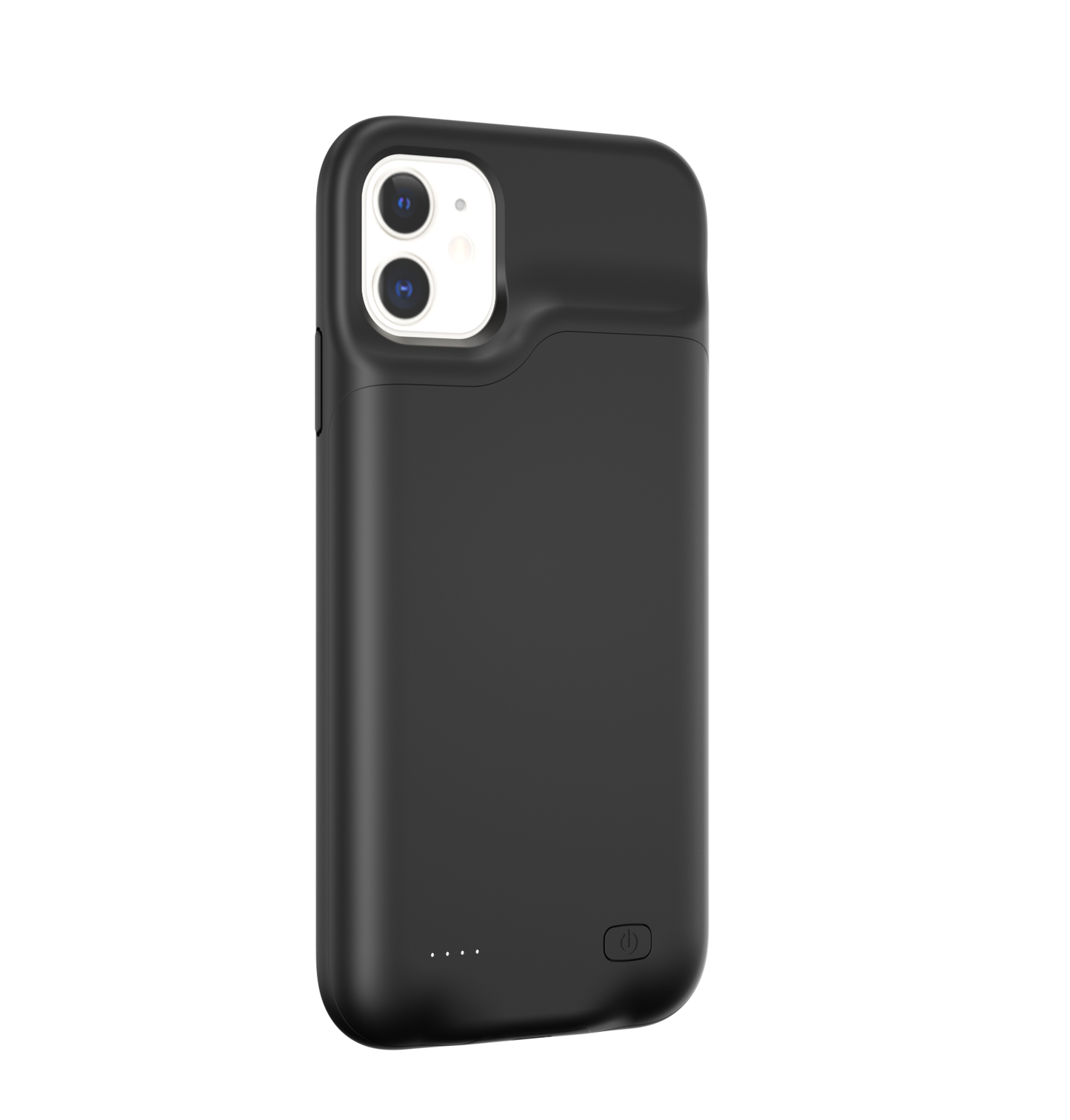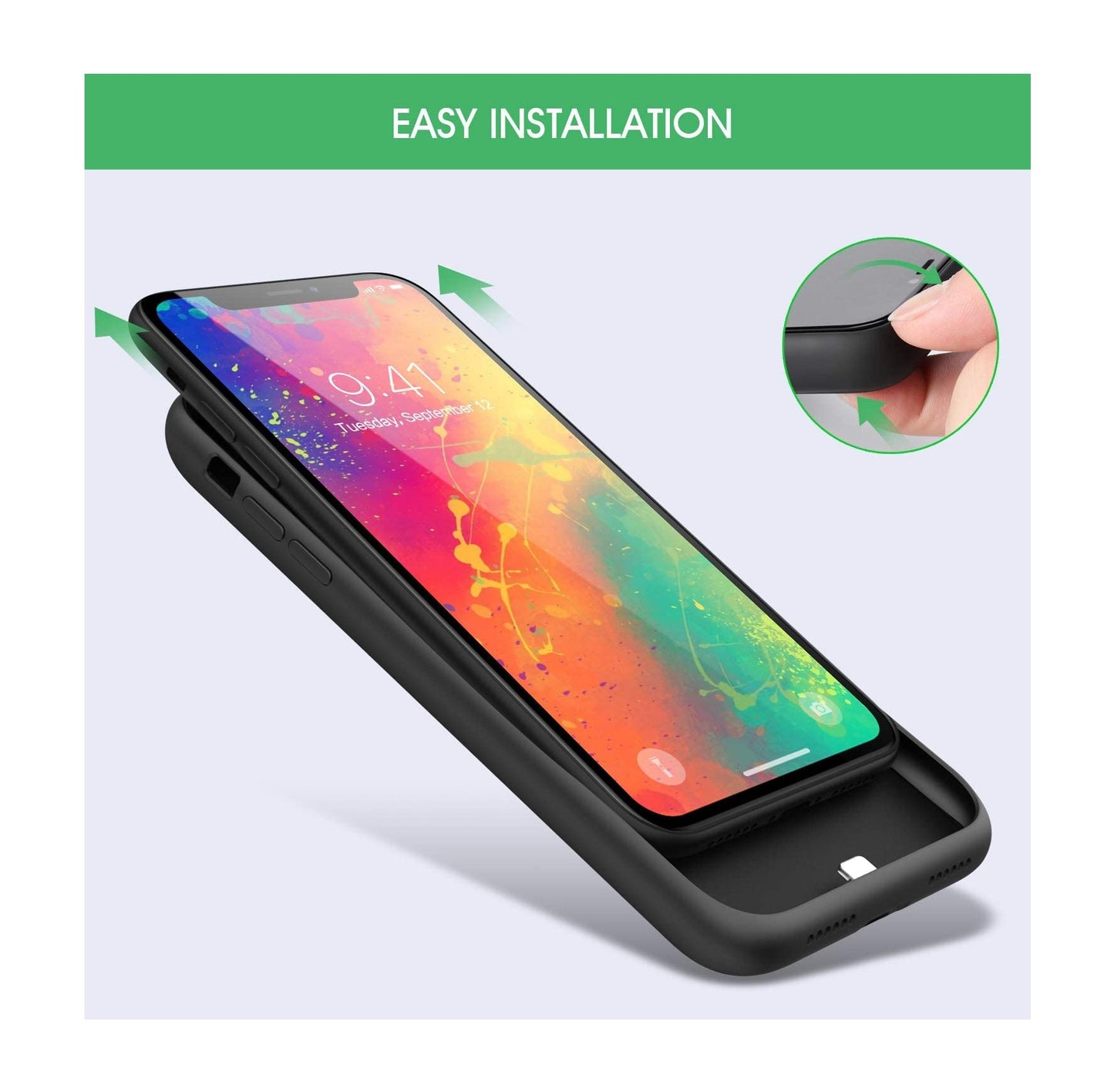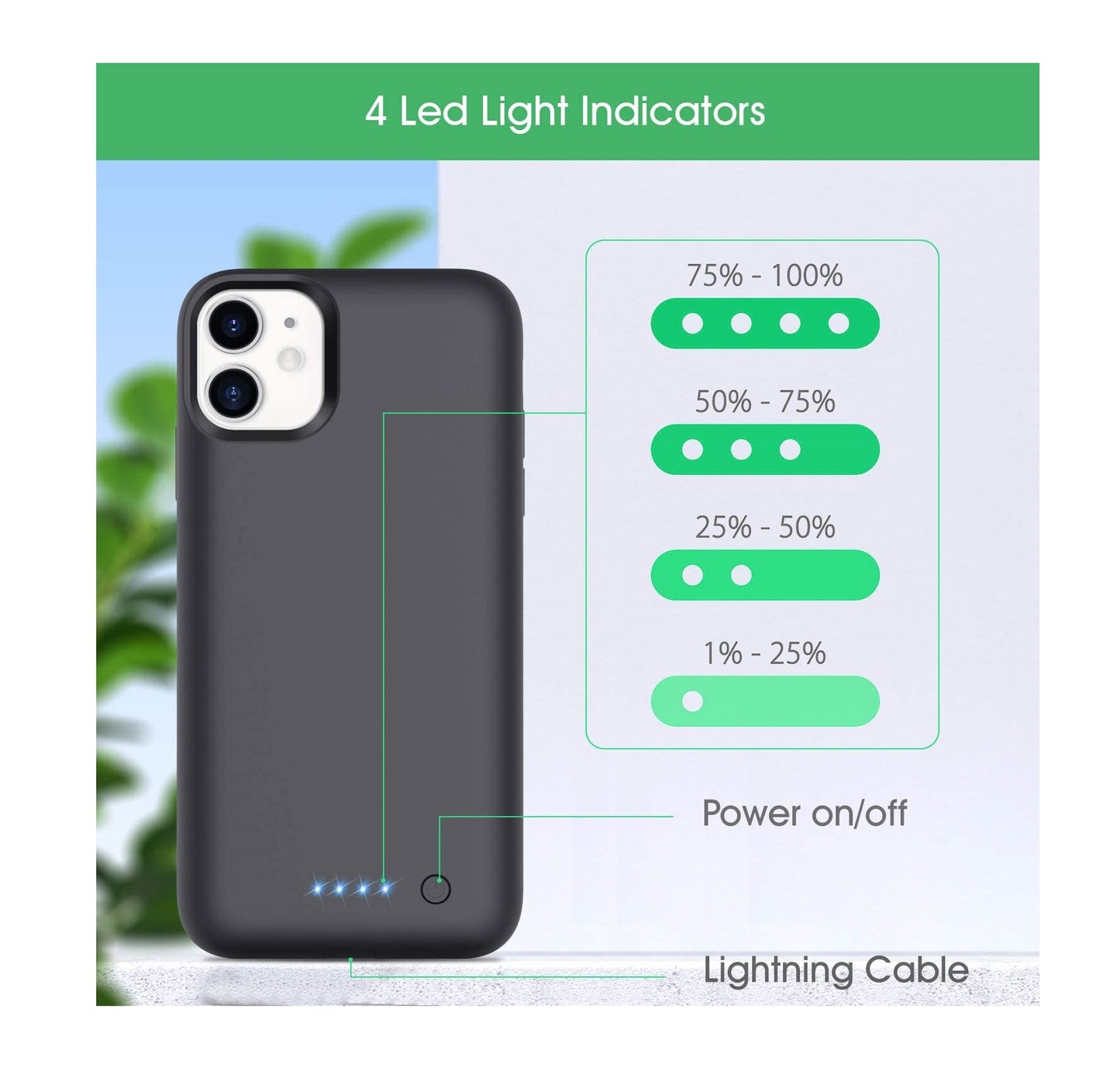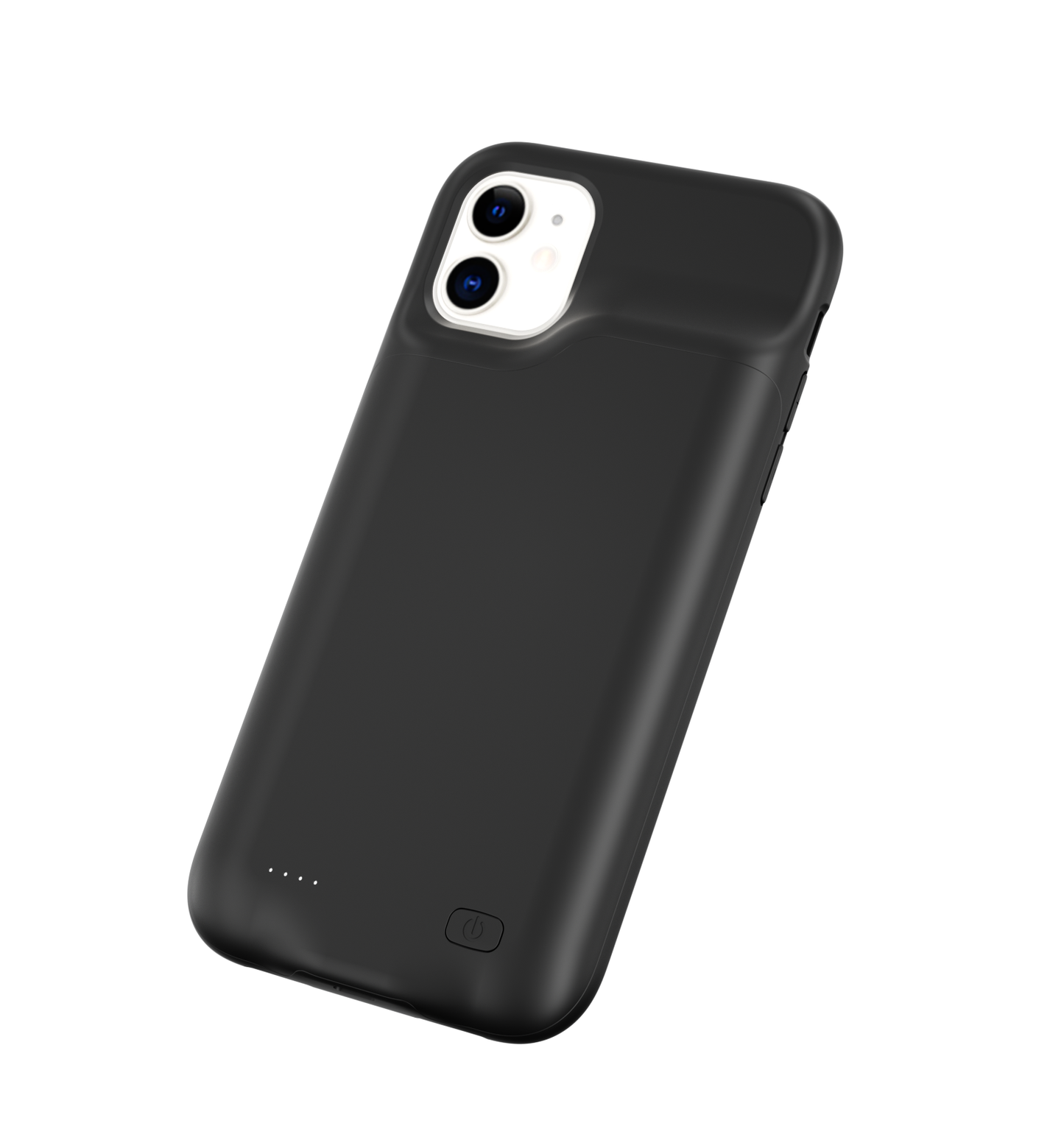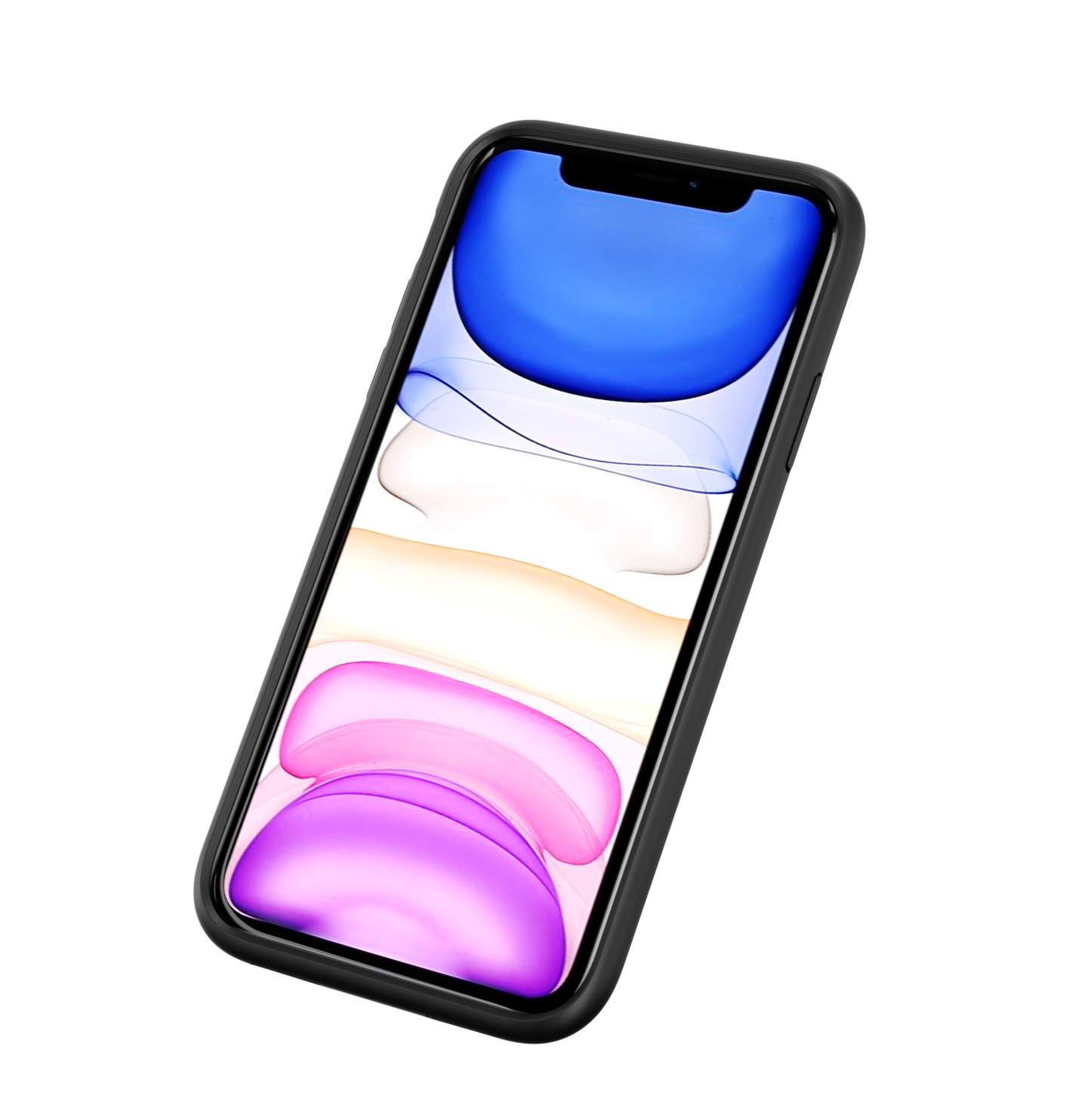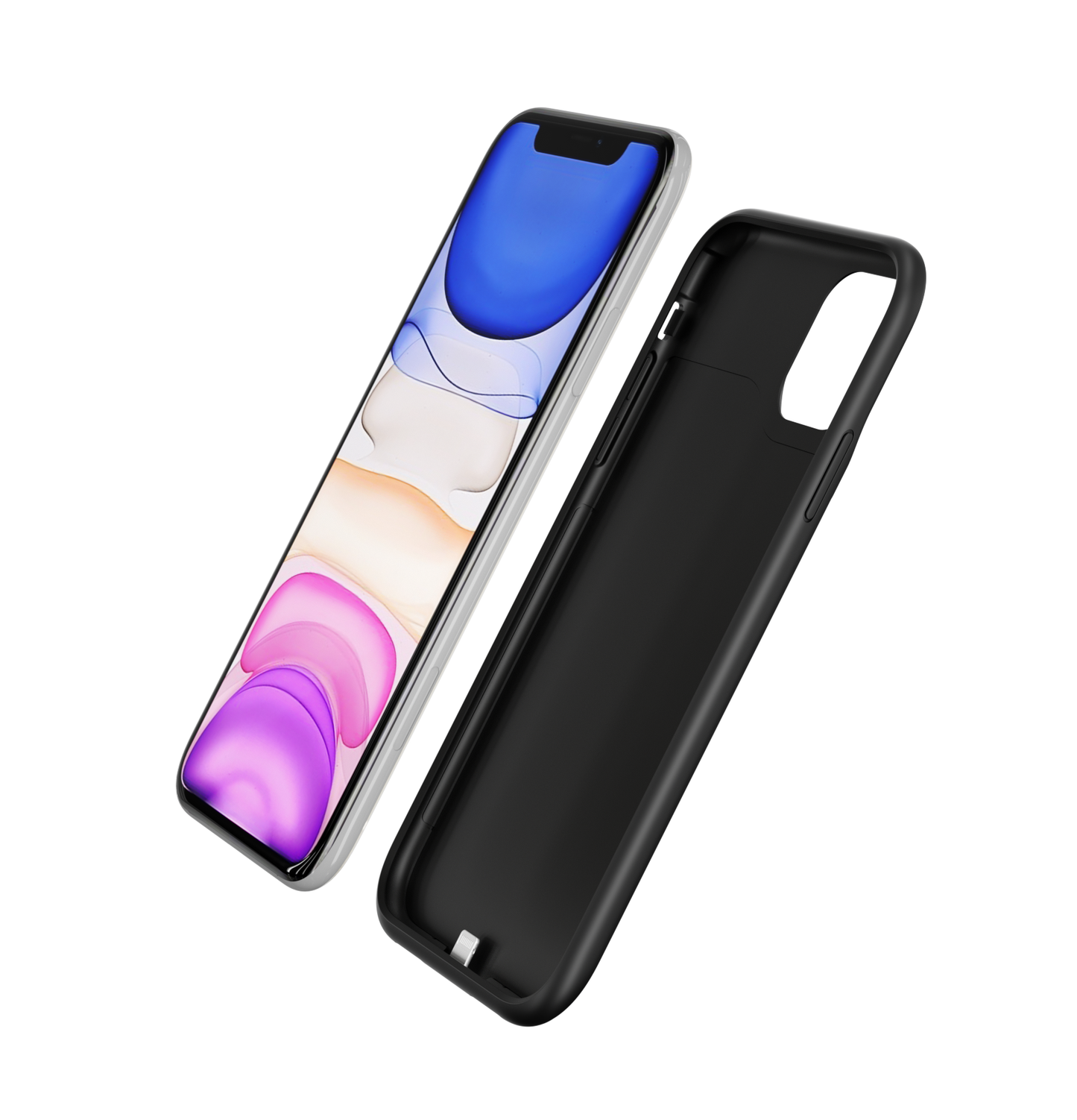 Power Case for iPhone 11 (6800 mAh)