Sku:

RBS940-21E-BLA

Vendor: Cowboy World
The Fitness Speaker (Raycon)
RAYCON THE FITNESS SPEAKER

Product Description:

Brand: RAYCON
The fitness speaker is so portable with its on-the-go strap.
Multi-Link Mode: Fill the whole house with sound by linking your Fitness Speaker to another by Bluetooth.
The Dual Drivers in the Fitness Speaker give you powerful sound to power you through your toughest workouts.
IPX7 Waterproof.
12 Hours of Playtime.
Three Sound Profiles will let you go from pump up to cool off, instantly.

Product Specifications:

Speaker Power: 36W
Dual 3 in. drivers.
Frequency Response: 20 Hz to 20 kHz.
Wireless Connectivity: 10 meters.
Bluetooth version: V5.0
Mode: USB/ AUX-IN/ FM/ TWS
Speaker Power: 20 W.
Battery: 3600 mAh   7.4V
Playtime: 12 hours.
Controls: Button.
Material: ABS
Charging Cable Type: TYPE-C
IPX Rating: IPX7
Shoulder Strap: YES

Additional Information:

Product Size: 12.42" * 6.5" * 7.28" (Approx.)
Product Size: 5.14 lbs. (Approx.)
Master Cartoon Quantity: 6 units
Master Carton Dimensions: 12.79" * 13.19" * 15.55" (Approx.)
Master Carton Weight: 30.86 lbs. (Approx.)
Model No.:

Black RBS940-21E-BLA 
Blue RBS940-21E-BLU 
Red RBS940-21E-RED 
Rose Gold RBS940-21E-ROS

UPC: 

8 11162 03125 8

Package Includes 1 The Fitness Speaker, USB-C Charging Cable, AUX Cable, Manual Booklet.
View full details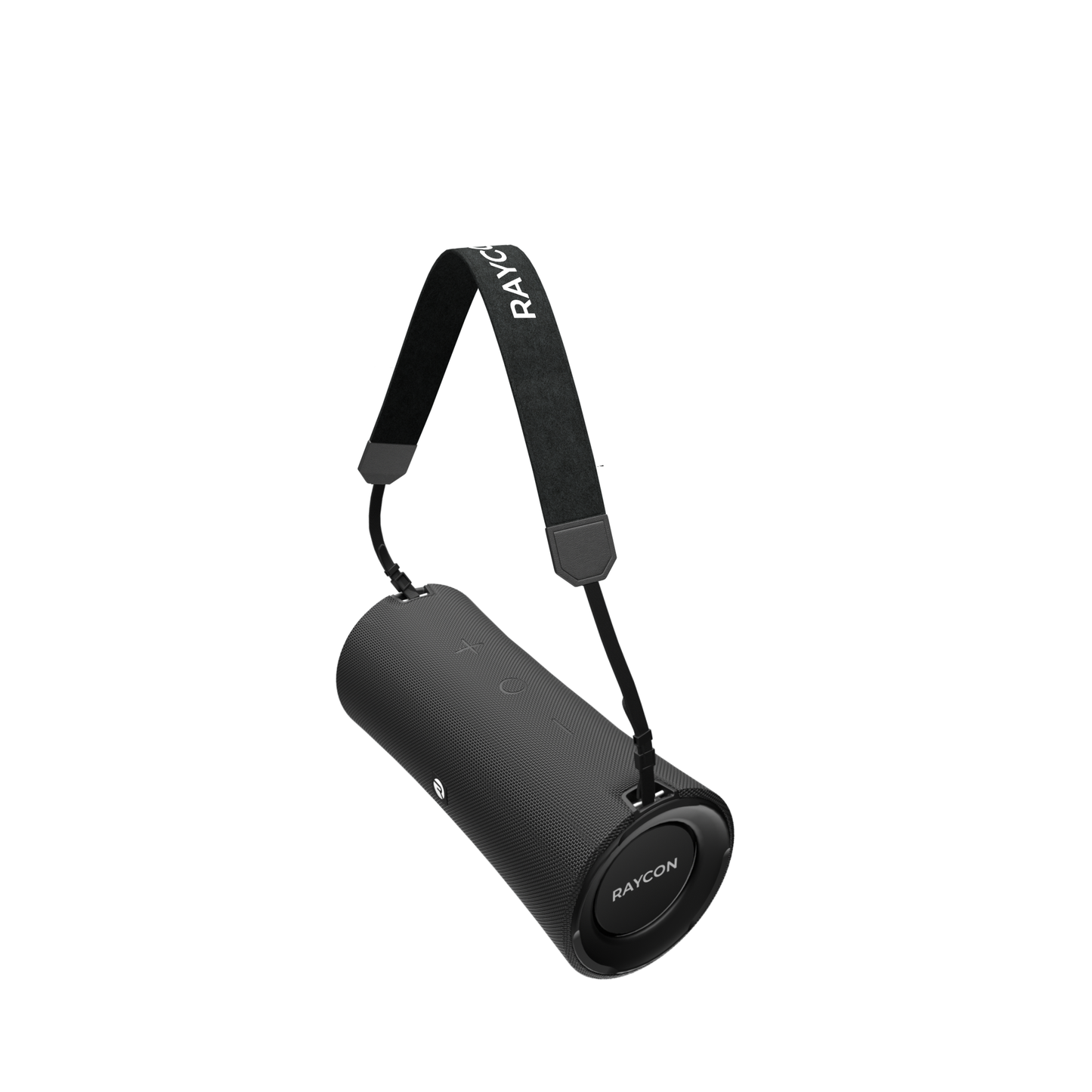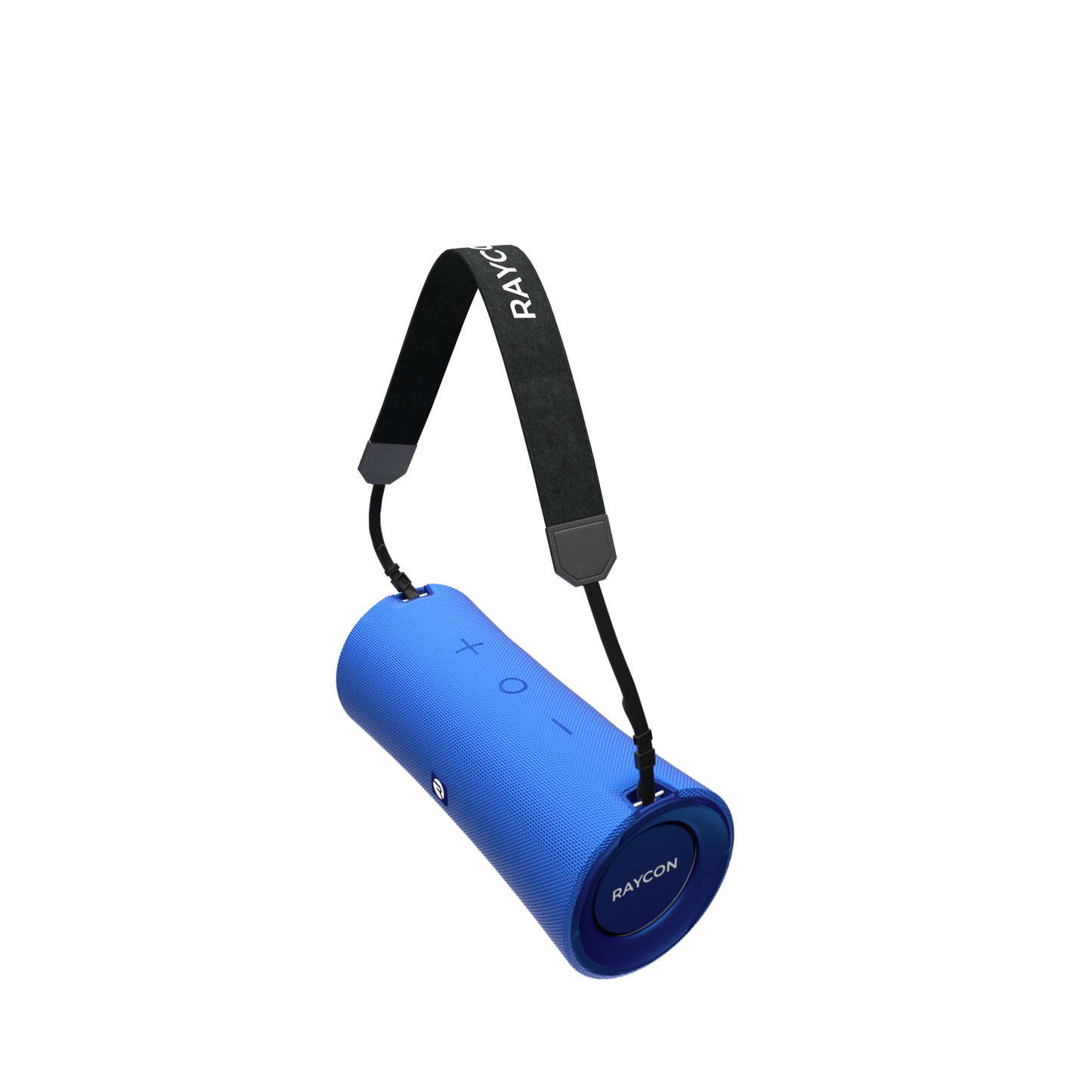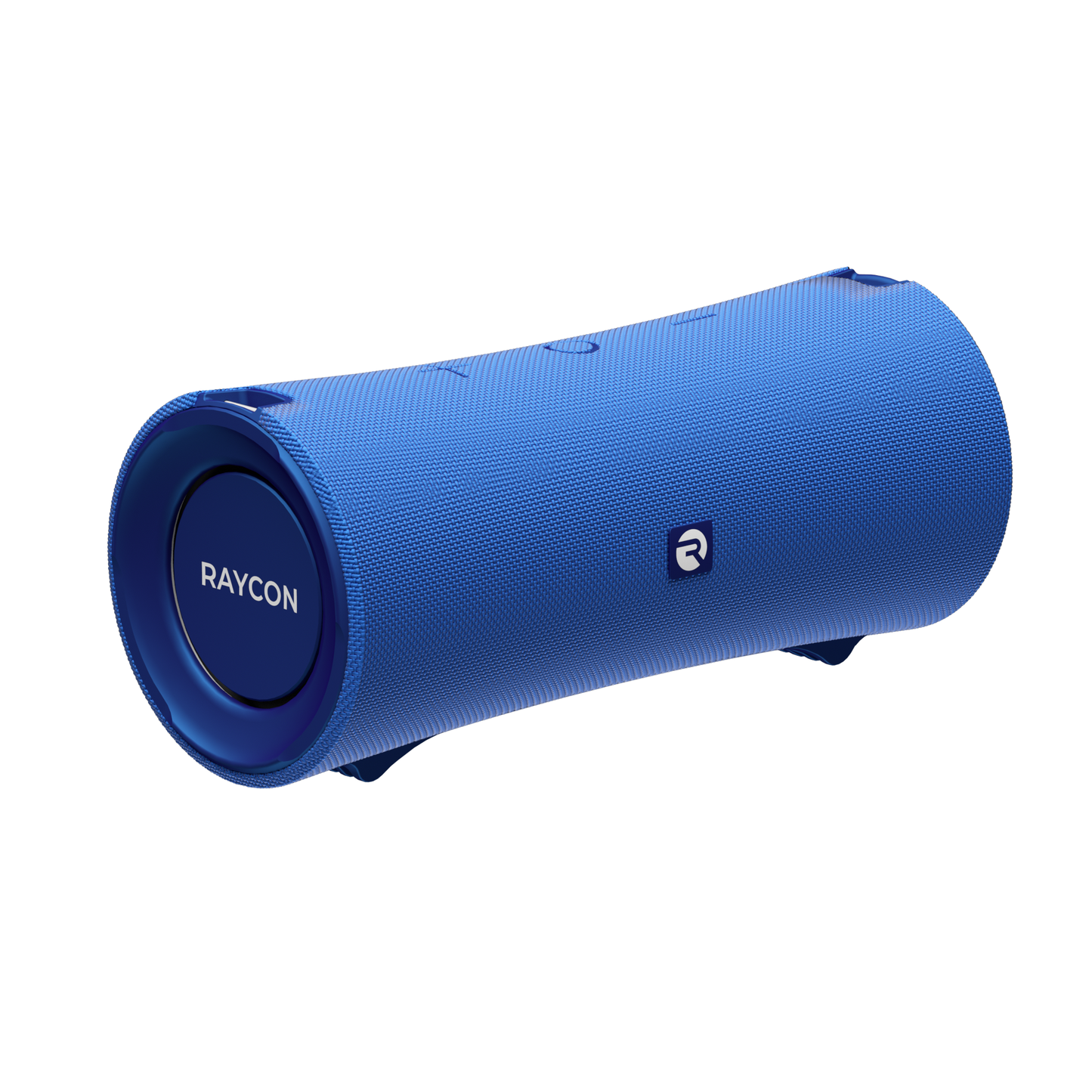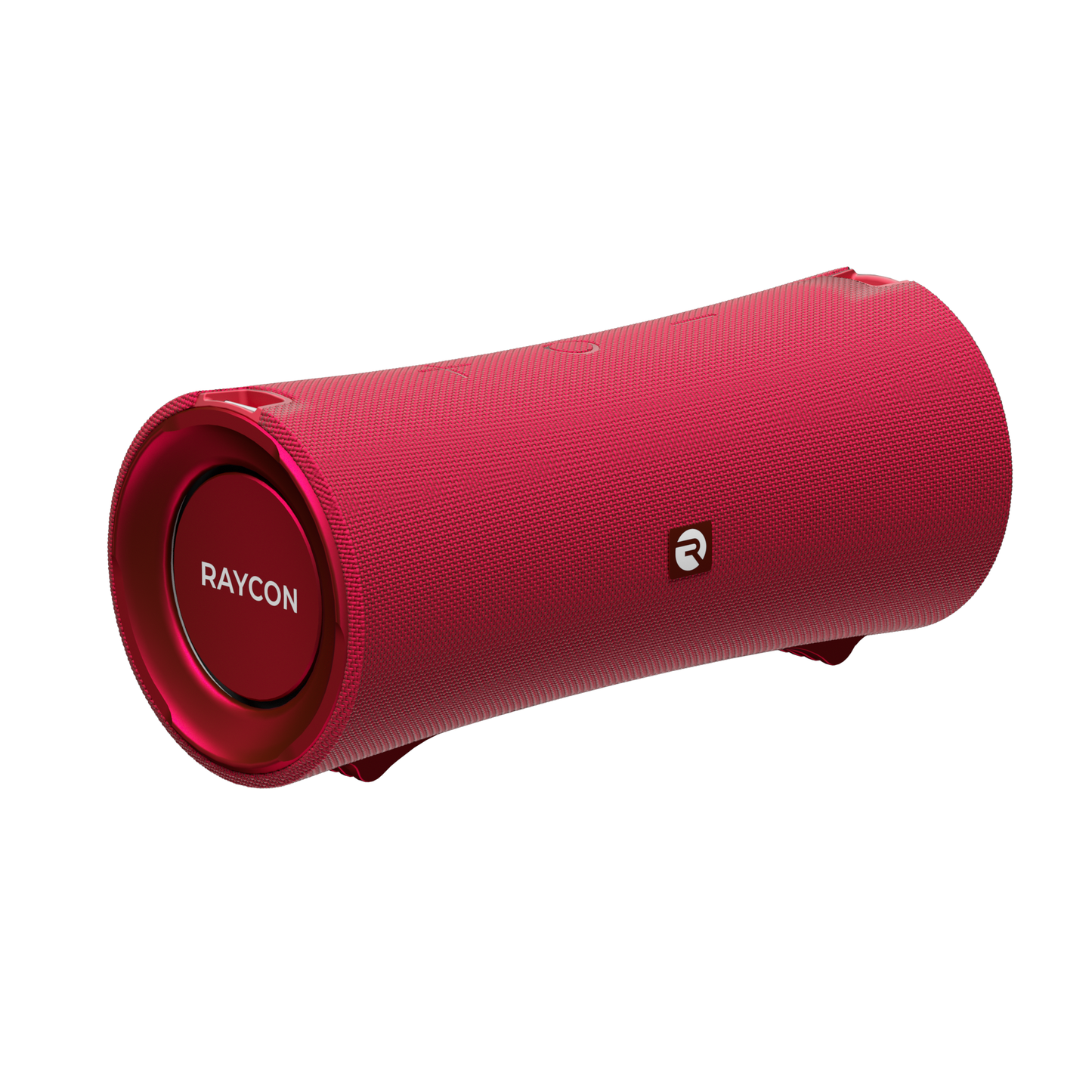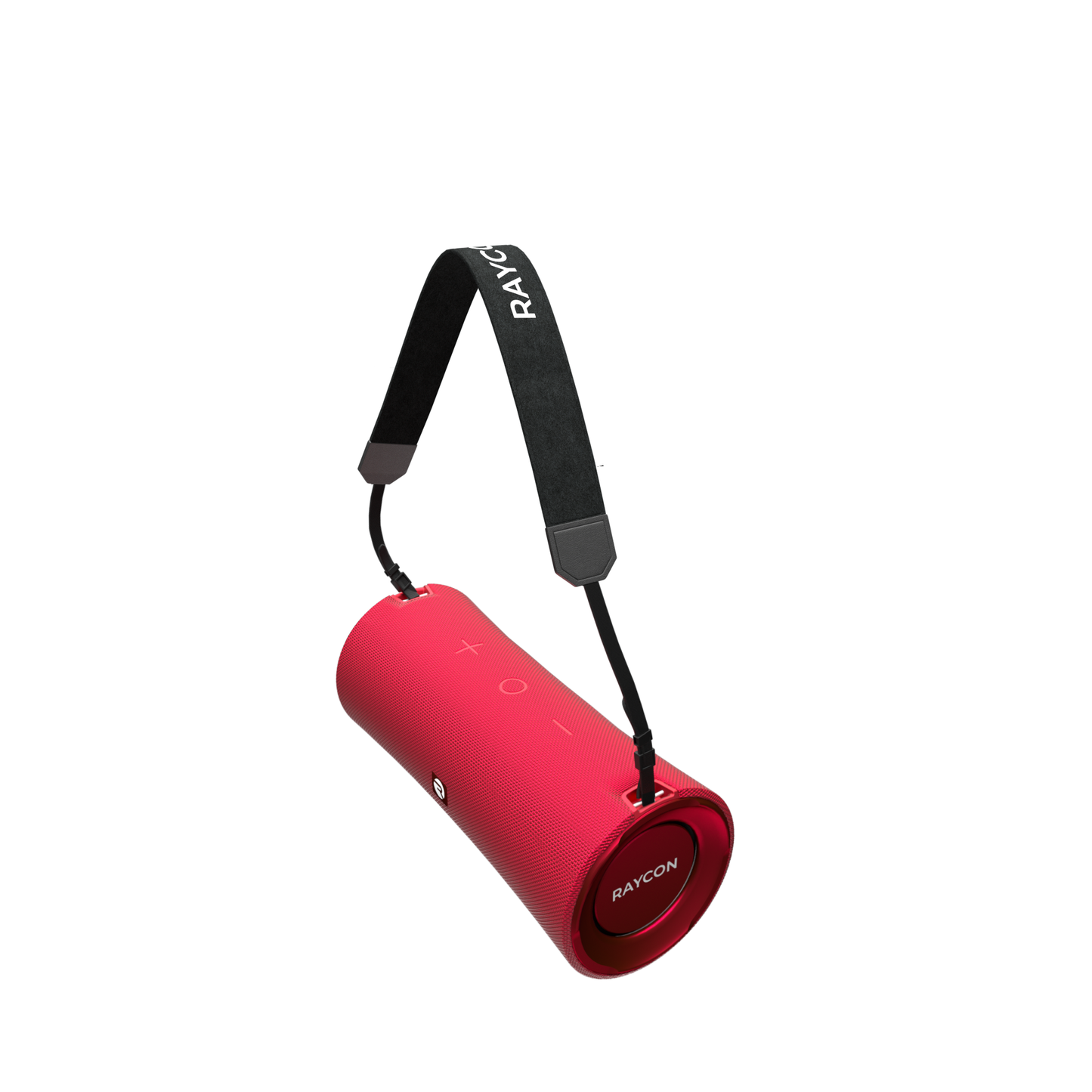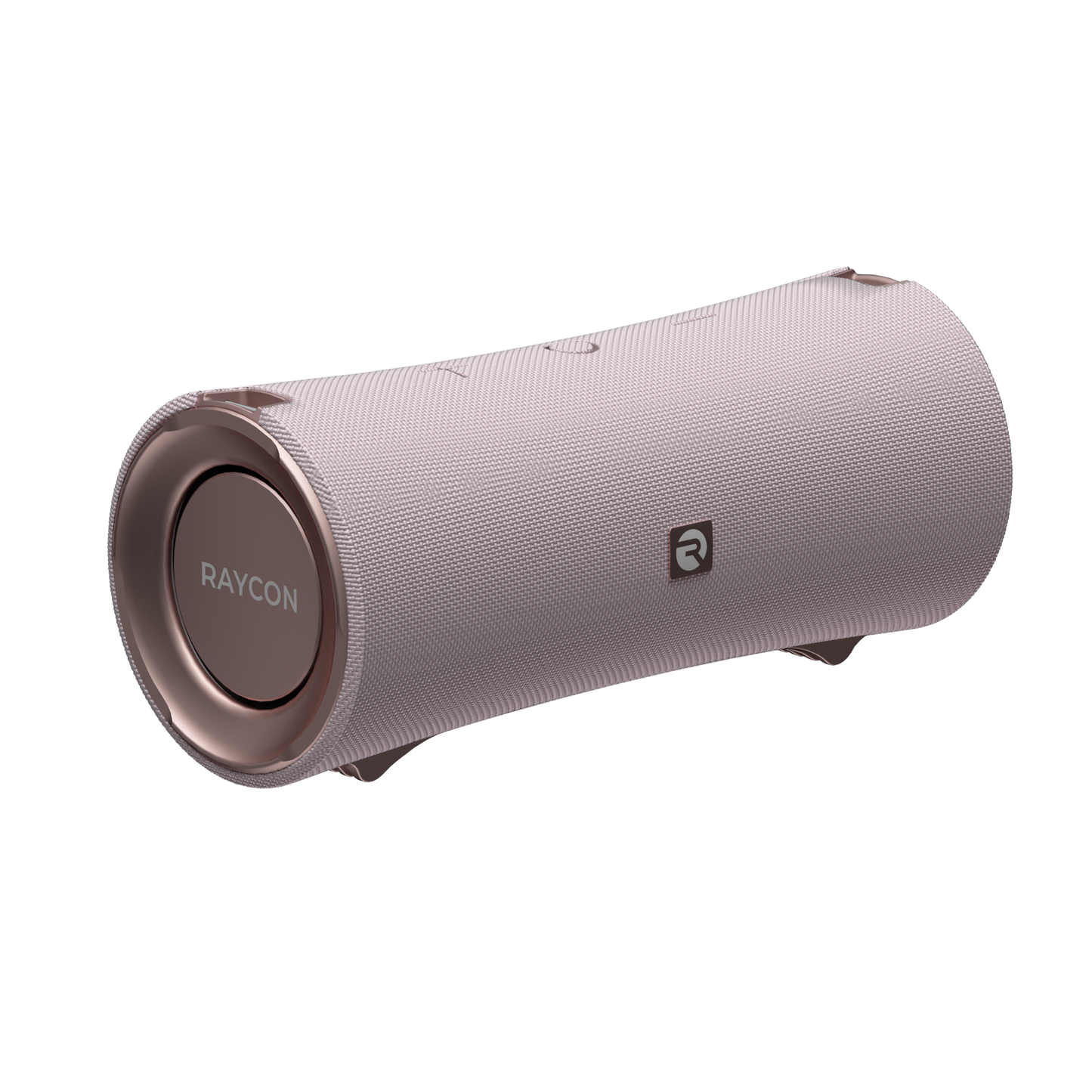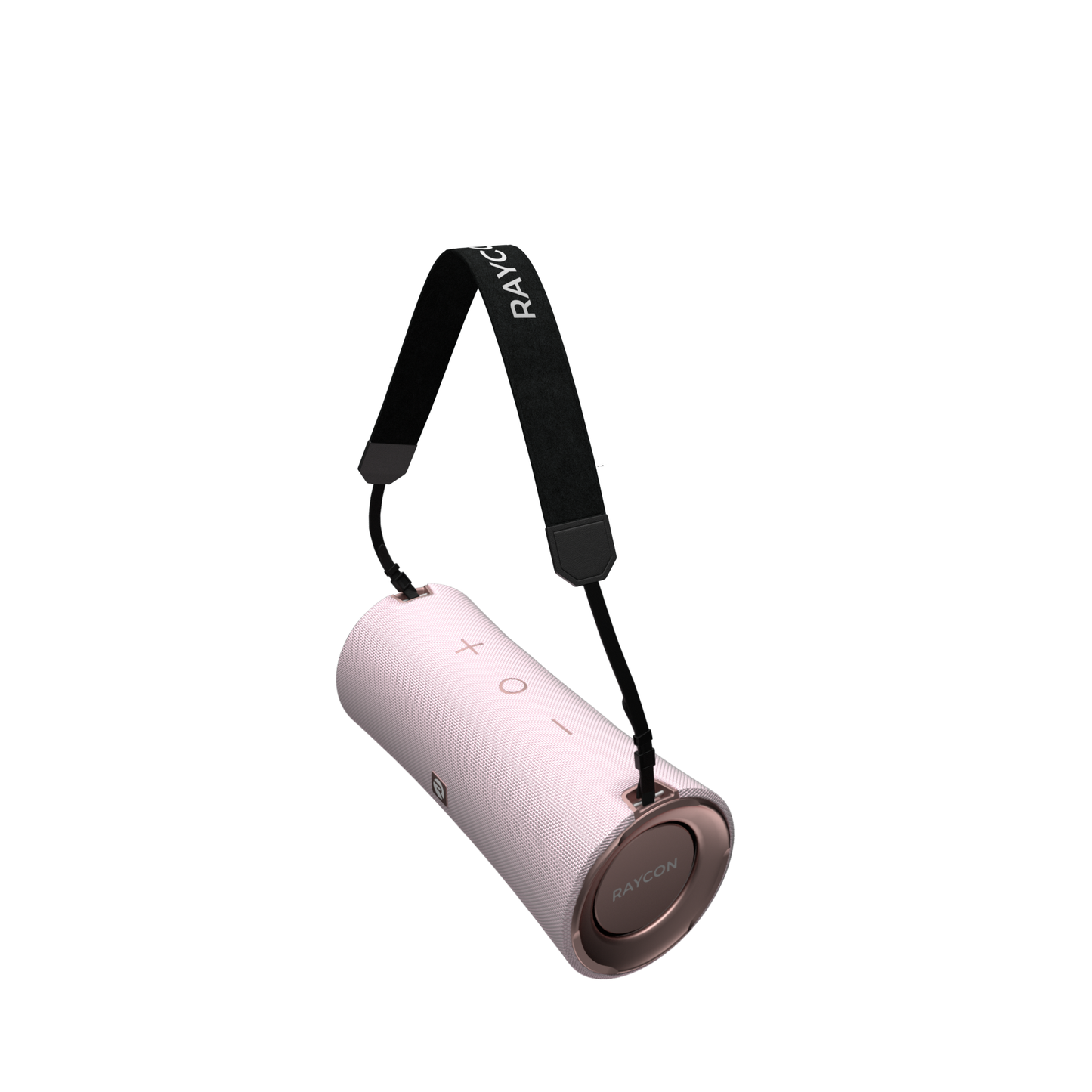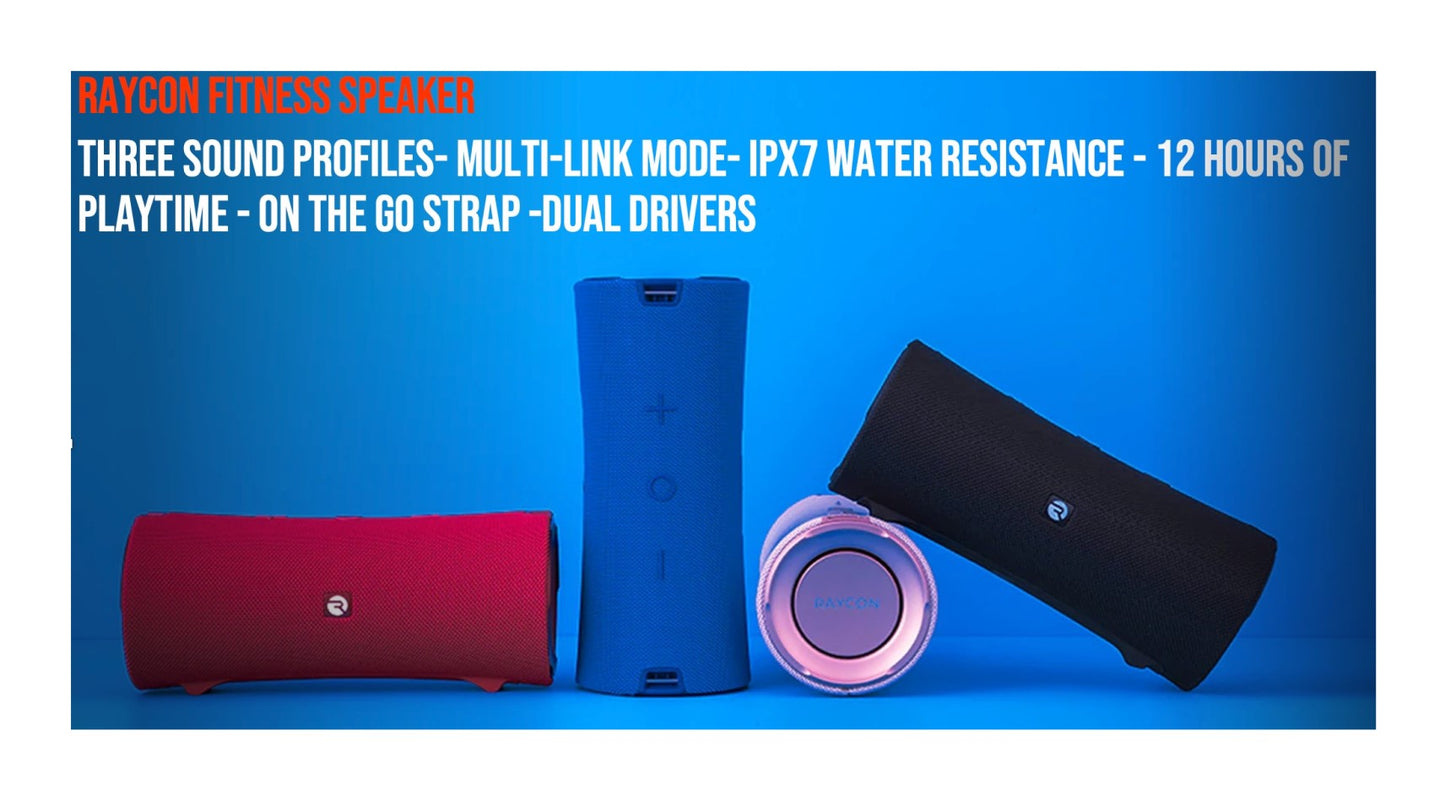 The Fitness Speaker (Raycon)