Sku:

TT-SCTM-01

Vendor: Cowboy World
Tech Theory - Easy Mount Universal Car Vent Suction Mount (TT-SCTM-01)
Easy Mount Universal Car Vent Suction Mount

Product Description:

Quickly and easily secure your phone to the easy mount with just one easy step.
Once the mount is connected to your car vent simply push your device onto the mount.
The strong suction technology instantly adheres to the back of your device keeping it safe and  secure with no complicated installation required.
Simply push your device again to remove it from the mount when you are ready to disassemble.
The mount will hold all phones and fir on most surfaces no matter what size device you have allowing for a fast and secure experience every time.

Product Features:

Model No: TT-SCTM-01
Brand: Tech Theory
Color: Black
Quick & Easy Suction Installation.
Rotates 360 degree.
Fits all screen sizes.
No magnet required.
View full details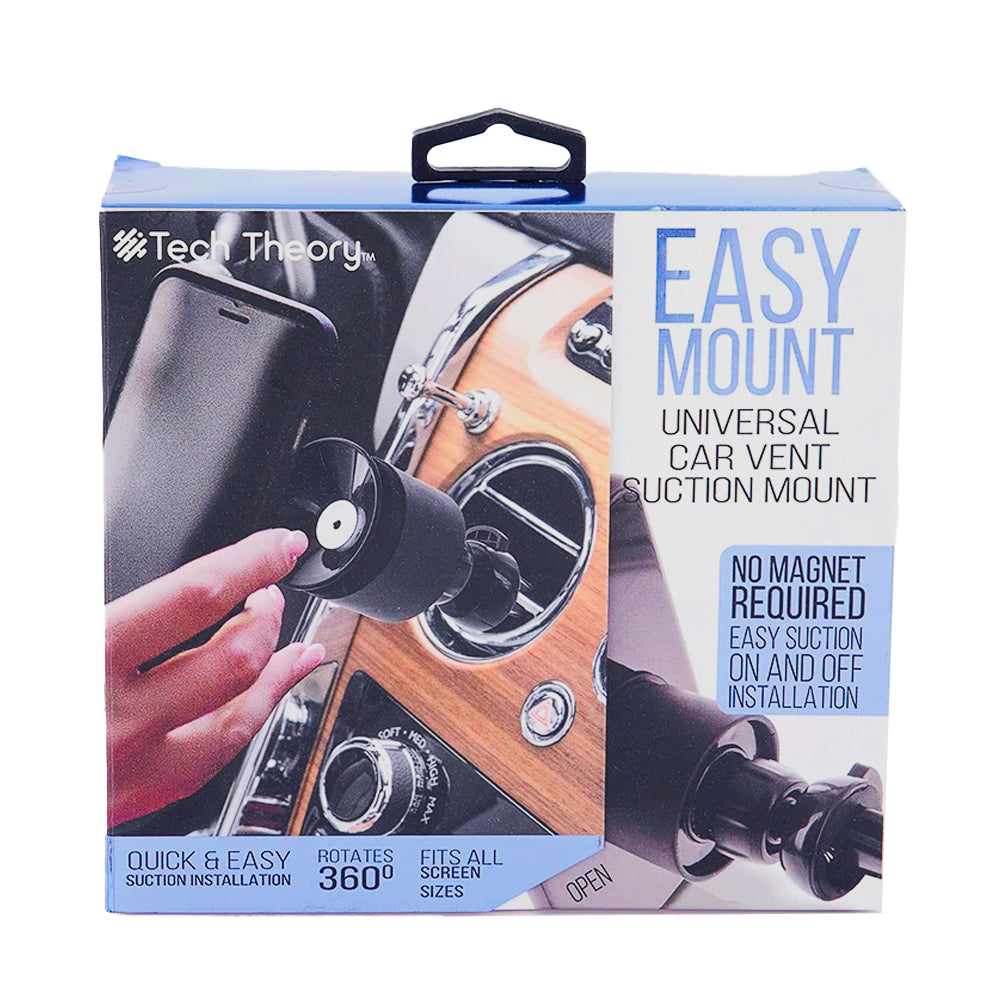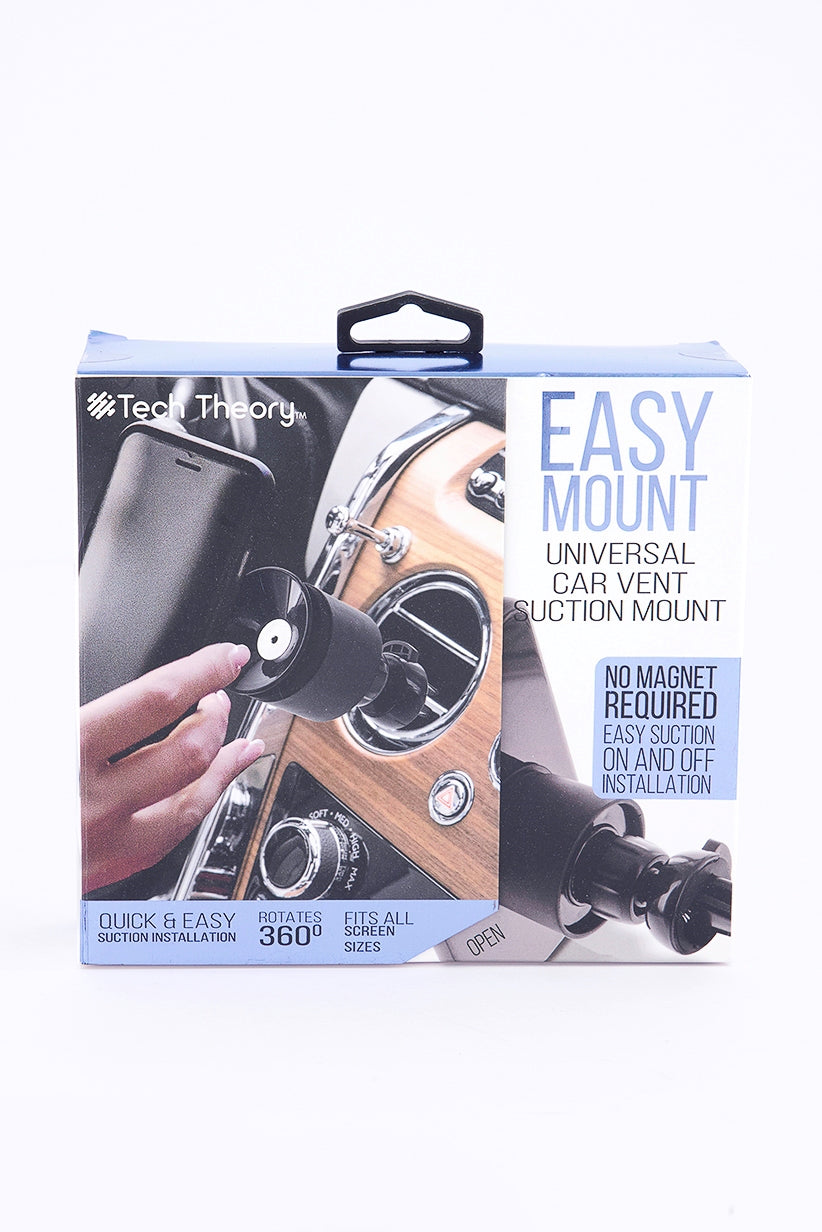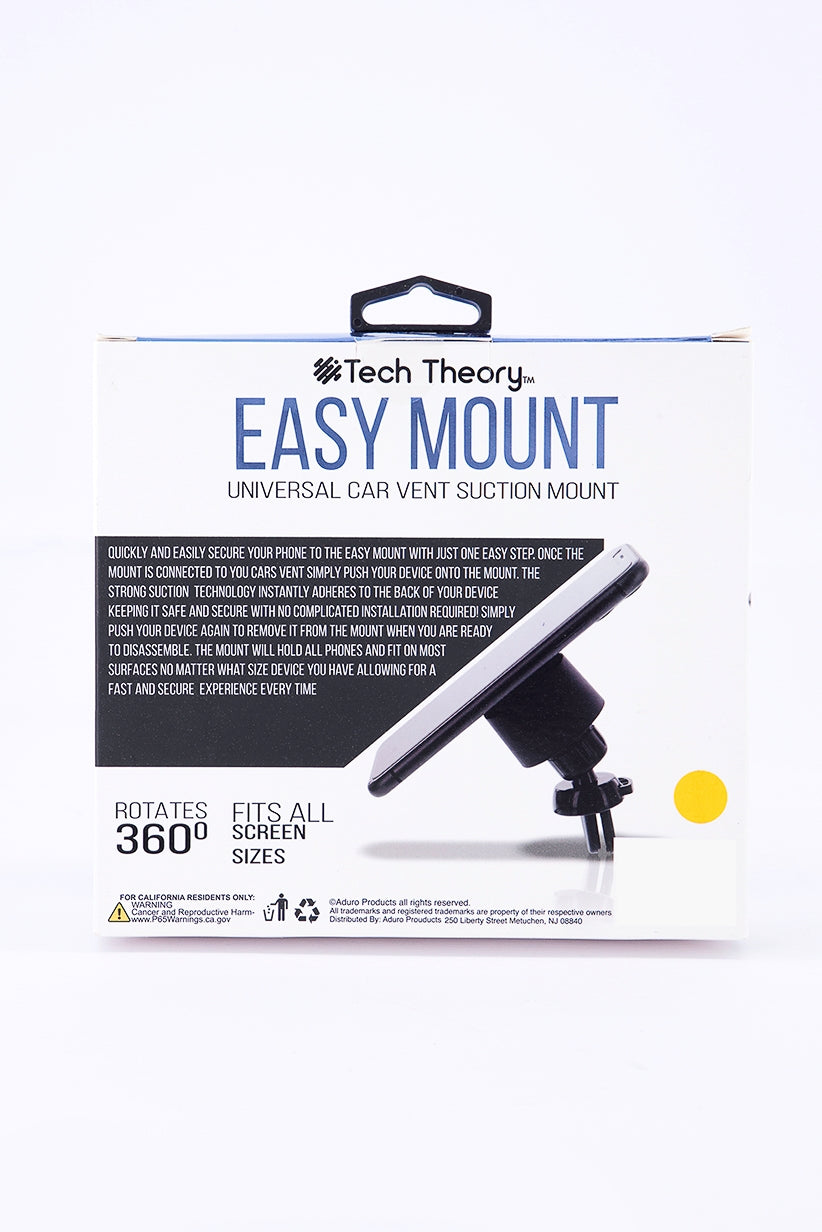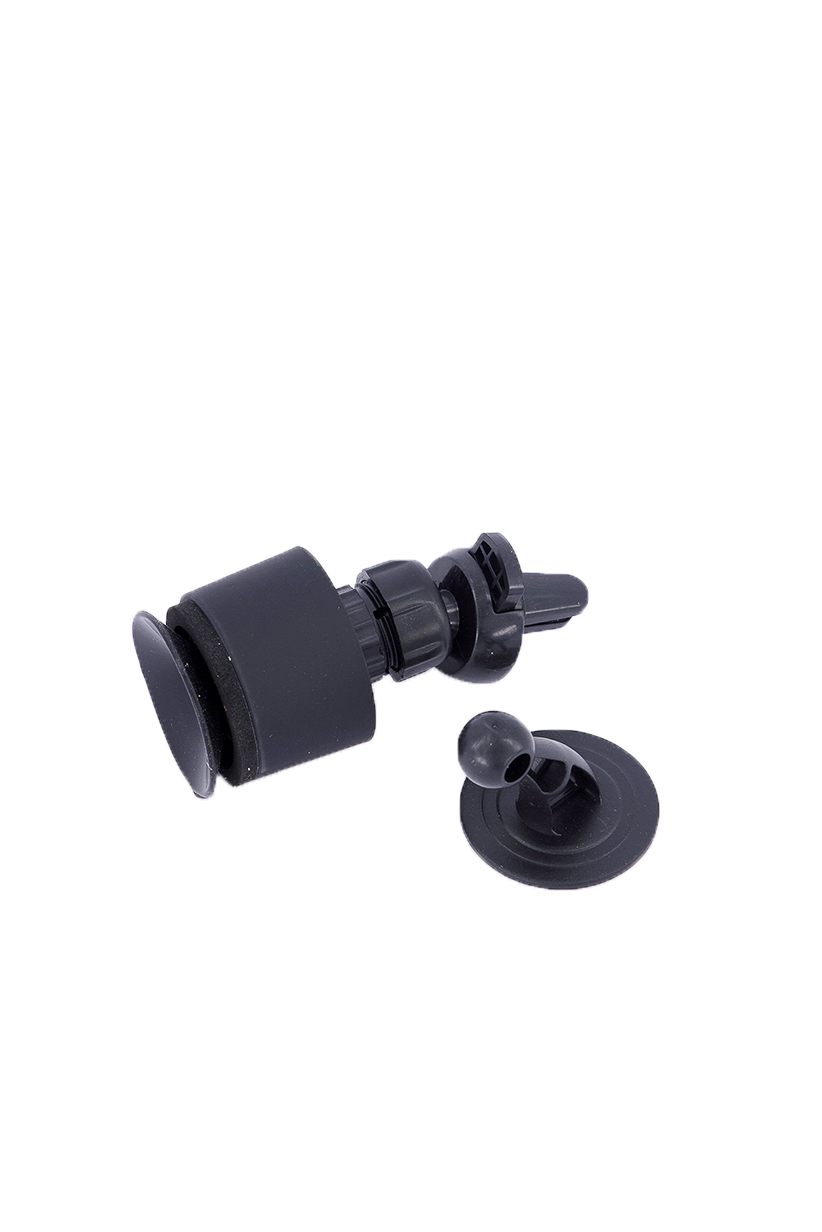 Tech Theory - Easy Mount Universal Car Vent Suction Mount (TT-SCTM-01)